How to Promote on Instagram in 2022
Free and Paid Promotion Methods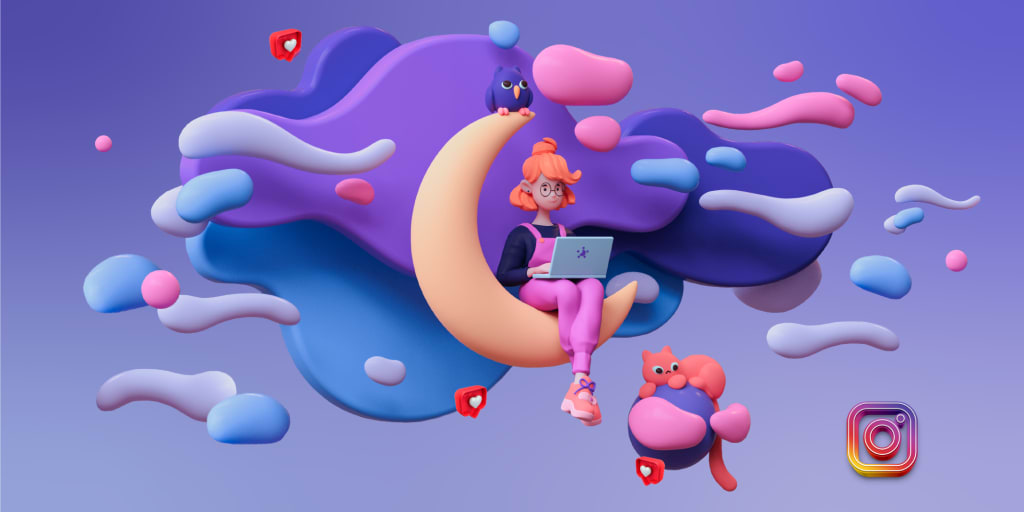 There are 1,3 billion users of Instagram now. The service of photo and video content is among the top social networks in the world. Instagram brings money to brands and bloggers. It was the most effective platform for influencer marketing in 2020 and 2021. Bloggers earn up to $ 10,000 per ad post. Brands increase their audience, loyalty and sales — 90% of Instagram users subscribe to commercial accounts.
Instagram is a rapidly changing social network with unpredictable algorithms. There is huge competition here, but the question of how to promote Instagram for brands and bloggers remains relevant.
In this piece, we are going to tell you what will work and what will not work in 2022: how to promote a blog on Instagram using free and paid promotion methods.
Before starting promotion
There is no point in starting development without a strategy and account preparation. So first:
1) Create an Instagram account so that the user immediately understands what your account is about and what you offer.
What is important!
Account name that matches the theme of the account.
Description in the page header: USP, benefits, name (if the account is a personal account).
Location if you run an offline business or work in a specific area.
Link to the website or your other materials.
Page navigating in Instagram stories highlighting prices, location, FAQs and other information.
2) Clean your account of inactive subscribers if you have been using the account for a long time. Subscribers who do not react to your content are harmful to promotion.
Example. Instagram sees: only 10 out of 1000 subscribers watch your content. The social network realizes that the content is not interesting and stops showing it. It is not the number of subscribers that matters, but the engagement of the audience.
3) Switch to a business account to get statistics and analyze audience reaction to content.
4) Prepare a promotion strategy. Any progress is a plan and regularity. One-time actions will not bring results. Define goals. Why do you need promotion on Instagram? What do you want to get: followers, sales, advertisers or something else? Prepare a content plan with regular posts, stories and reels.
Free promotion methods
1. Reels
Reels are short, entertaining videos (15-30 seconds) that Instagram launched around the world in the summer of 2021. The social network also promised to promote this video format. No wonder Reels are now the most effective way to promote your account for free. Instagram gives Reels external reach. Stories and posts work for an existing audience (although posts also sometimes get into recommendations). At the same time Reels have more options. Now getting a million views for an account with a couple of thousand subscribers is real.
Another advantage of Reels for promotion is their lifespan. Unlike other Instagram stories that disappear after 24 hours, the post is shown for a couple of days. Reels "spin" even after a while. And what's more, one video in Reels can "pull" others along. How? Instagram sees that a particular video is interesting to the audience and shows the ones created earlier.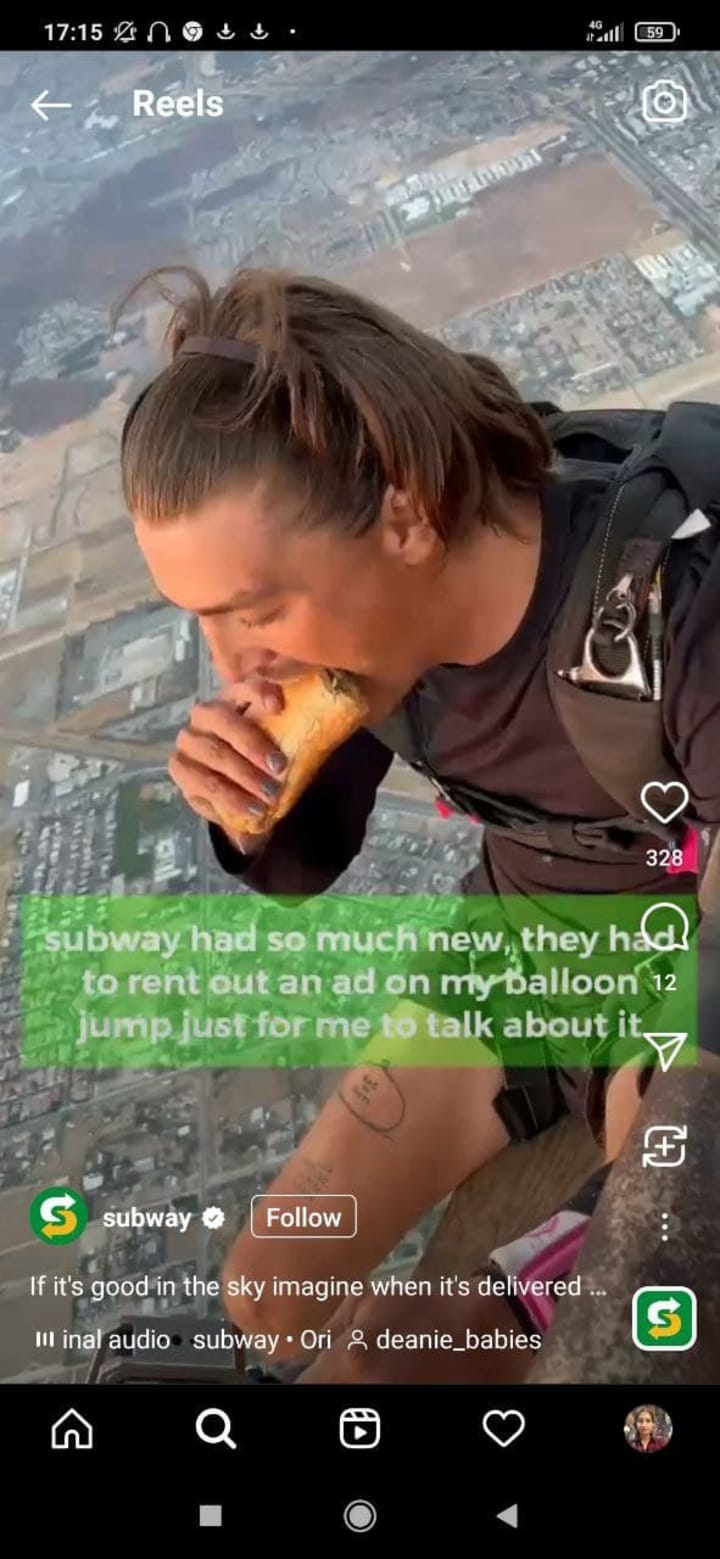 2. Comments
Do not confuse this method with the same spam comments for everyone. Automatic commenting remains popular but useless. This method can lead to off-topic comments or even to situations when the text "what a beautiful photo" appears under the mourning post with a candle. Don't do that.
How to get followers on Instagram through comments:
Comment deliberately and stick to the point. Chat in a friendly and honest way. Try to make friends, not advertise yourself.
Communicate in the comments under the posts of personal accounts of ordinary users, bloggers and brands. A user with a small number of followers is more likely to notice you and visit your page. Big bloggers and brands are unlikely to subscribe, but other subscribers will see an interesting comment.
3. Hashtags
Hashtags are a promotion method that is unlikely to give a huge reach but will still attract some part of the audience. Instagram has a separate hashtag search and subscription to them.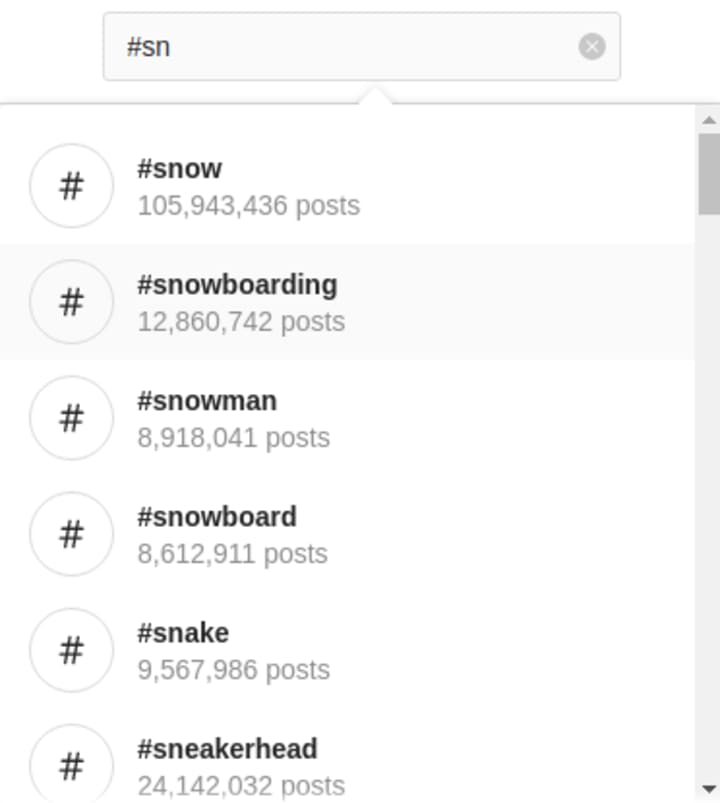 Hashtags to use for promotion:
Thematic hashtags that relate to your area, and localized if you are tied to some territory.
The hashtag topic should coincide with the topic of the post and photo. This way, Instagram better understands what your post is about and shows it to the right audience.
Don't choose high-frequency hashtags (500 thousand or more). The more often a hashtag is used, the less likely your post will be seen.
Check the relevance of hashtags. If they were last used two years ago, they don't work.
How many hashtags should you add? There is no definite answer. Instagram allows you to add up to 30. But this "list" does not always work. Irrelevant hashtags will reduce reach and minimize the impact of relevant ones. We recommend that you experiment. Do not copy the same hashtags from post to post – this is ineffective. And one more thing, Instagram can take you for a robot and block your account.
4. Cross-promotion
This method will not match the query "How to promote Instagram from scratch?" The account for cross-promotion or mutual PR must already have an audience.
What to do next:
Look for an account with a similar or related topic. This account should have approximately the same number of subscribers.
Exchange content: contribute guest posts, do live streams or take part in joint marathons.
5. Promotion on other platforms
If you are actively running another channel (YouTube, Medium and others), invite your audience to subscribe to your Instagram.
Important! Users should understand why they need another account of yours. It is unlikely that subscribers are interested in watching the same content. Work with different formats and themes.
6. User-generated content
It works for brands and individual users who want to promote their accounts.
An option for brand accounts is to invite users to post a photo with their product and a special hashtag. Then the brand reposts these publications to its page.
An option for personal accounts is to mention brands. This way there is a chance that your Instagram page will end up in reposts in the brand's account. It is a win-win situation. The user gets more reach, and the brand gets content.
7. Location
Another way is to add locations in account descriptions and posts. It is especially relevant for local businesses and events. But remember, it will not work just to set the location and wait for thousands of subscribers.
Paid promotion methods
1. Targeted advertising
Official Instagram ads are an opportunity to reach an audience with specific interests. The algorithms decide whom to show your Reels or post to. When it comes to advertisement, you choose the audience on your own. Instagram offers to advertise in the feed, Stories and Reels.
You can configure advertising directly on Instagram or use Facebook Ads Manager (if your account is linked to the page). For Instagram Ads, such goals are available as profile visits, website visits and increasing engagement – more messages. The audience can be selected automatically or customized, but the criteria are limited.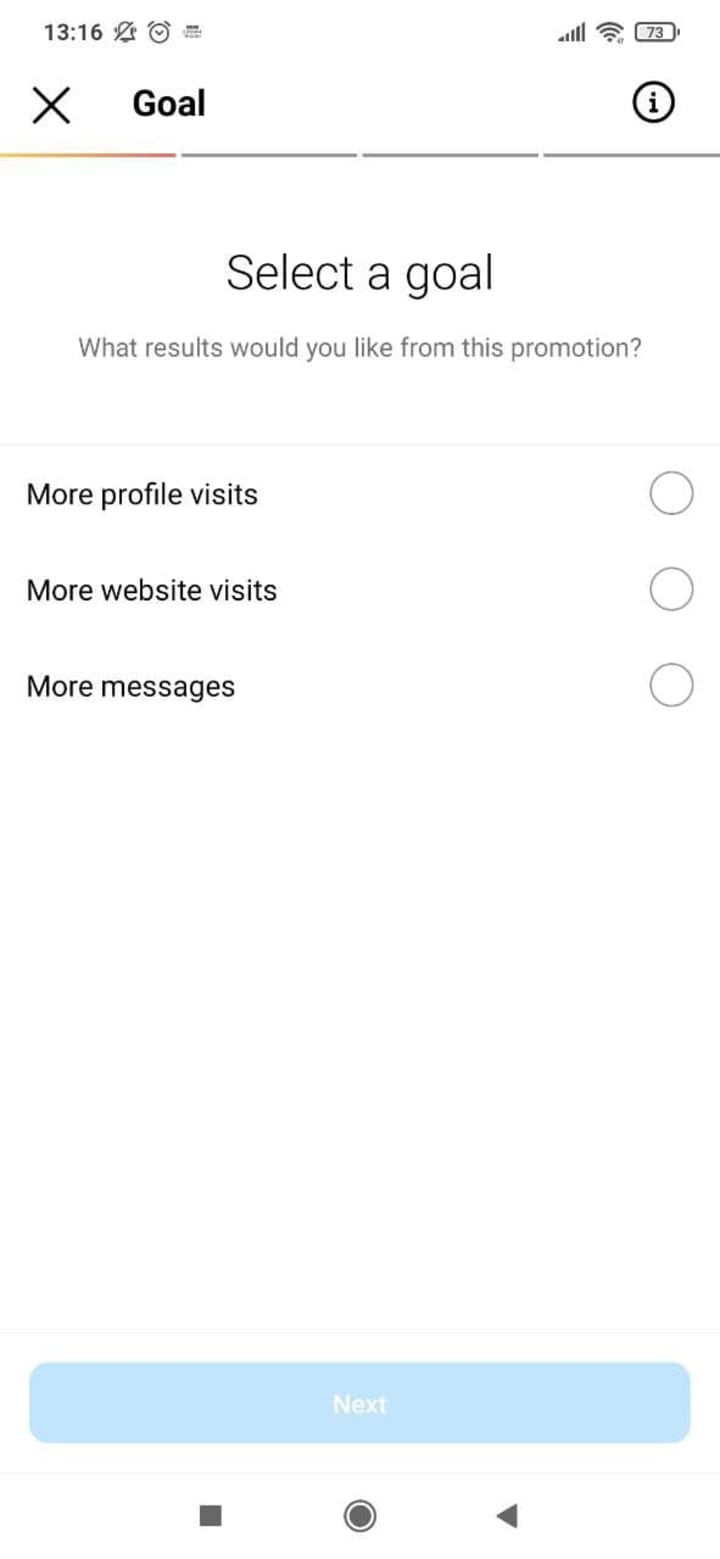 On Facebook Ads Manager, there are more opportunities to designate an audience.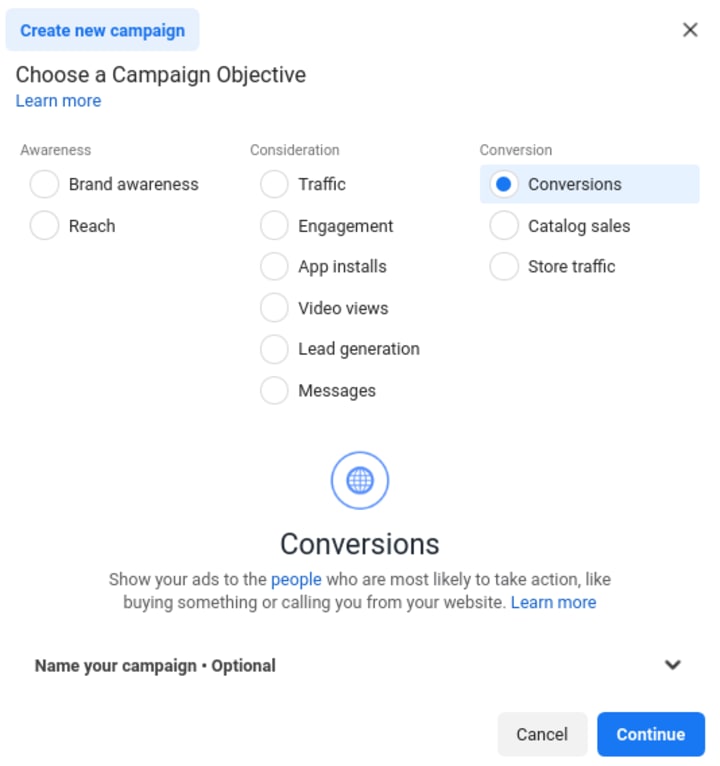 The disadvantage of advertising on social media is an impressive list of restrictions that are constantly changing. For violation of the rules, advertising is stopped, and sometimes the account is blocked without explanation.
2. Influencer marketing
The blogging market is growing, so no wonder influencer marketing entered the list of marketing trends in 2022 again. Instagram promotion through influencers is still relevant. When bloggers, famous figures and experts advertise something, people perceive it as a recommendation from a familiar person. They trust this opinion. There are two options for influencers ads: native (doesn't look like advertising) or direct.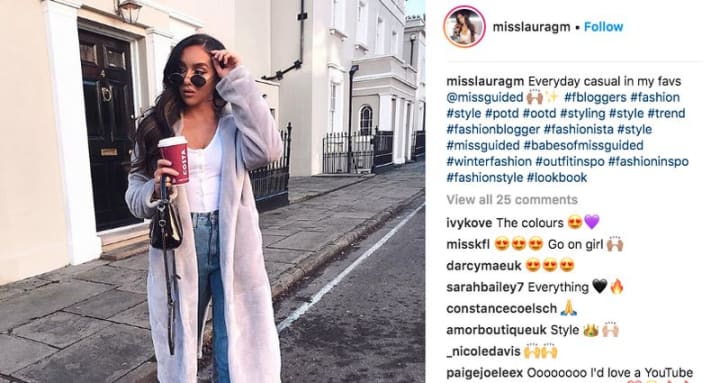 How NOT to promote on Instagram
You ask: "How to promote an account on Instagram?". They say: "Cheating and giveaways". There are two steps after this answer. Read about these options. Forget about them. These promotion methods are not only useless, but they can even destroy your account.
Giveaways
Giveaways are contests from influencers. The sponsor supplies a blogger with his product or service. The blogger promises to give the gift to the followers who subscribe to his account and the accounts of the sponsor. Subscription is a prerequisite for participation. This is how sponsors recruit a new audience. However when the giveaway is over:
Users unsubscribe because their interest is a prize, not a sponsor's account;
Instagram algorithms notice a large number of unsubscriptions and reduce your page reach;
It is difficult to save such an account.
Even during the giveaway, the received audience is ballast. Prize-catchers are not drawn into the content. This is a sign of irrelevant content for Instagram algorithms.
Cheat bots and comments
Instead of real subscribers, you get fake accounts — bots that create visibility, but in fact "drown" the account. For algorithms, the more subscribers, the more engagement should be. If the subscribers are bots, there is no activity from them.
Instagram makes a conclusion that this account is not interesting and stops showing it not only in recommendations but also to subscribers. In addition, the social network fights bots and suspicious activity by banning accounts engaged in cheating.
Activity chats
They create the illusion of involvement, show social networks and other subscribers' interest in the account. These are groups where users gather to like, comment on posts and watch each other's stories. The main disadvantage of the method is an irrelevant audience.
The method is possible in an account from scratch. However, after growth, it will rather harm, because you won't be able to see real engagement and interest in the content. As a result, you won't be able to understand how to improve it.
Mass follow and mass like
You subscribe to many accounts that can be the target audience. You like the posts of different people. This is the point. The goal is to draw attention to your page. The user will notice your activity and subscribe in response.
But the methods are no longer relevant. Users do not react, but Instagram punishes for such a promotion. The social network has a limit for subscriptions, unsubscriptions, likes, comments, mentions, and even for the number of publications. The user can be banned for suspicious activity. If you decide to seek help from automated third-party services, the risk of losing your account forever will grow.
Summary
The most promising free way to promote Instagram is shooting Reels. Combine it with other methods: commenting, cross-promotion with accounts of similar topics, user-generated content and advertising your Instagram page on other platforms. Add thematic hashtags to publications and geolocation, if the account is tied to territory.
To reach a larger audience, launch targeted ads or find influencers who will remain a popular paid channel in 2022.
Do not use cheat promotion methods: giveaways, activity chats, cheat boost, mass-follow and mass-like. Promoting by legal methods is a reliable and proven way.
The article was originally published here.
Reader insights
Nice work
Very well written. Keep up the good work!
Top insight
Eye opening

Niche topic & fresh perspectives
Add your insights