How to get inspired for slide design
Resources for inspiration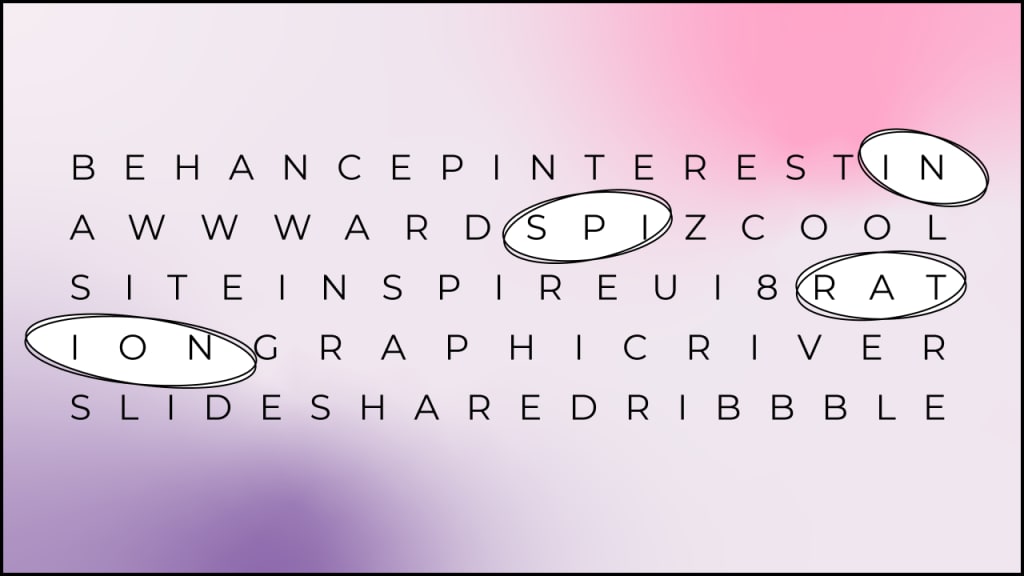 A blank PowerPoint screen and not a single thought where to start your slide design, not to mention the whole presentation concept. Does this picture ring a bell? Or have you ever found yourself struggling to find the proper style but got lost after numerous attempts? Seems like it's about time depression and procrastination dropped by, yet you still can't think of anything?
A new idea is sometimes a combination of a couple of existing ideas. You don't have to be a designer to generate a creative metaphor or to deliver proper graphic data visualization. We are sure that everyone is capable of creating a decent presentation with the use of the right sources.
So, the question remains: where do we get inspiration from? Designers from VISIOTALE are happy to present a selection of resources from their daily toolkit.
Behance
A global community for photographers, designers, and illustrators where they share their works. This platform posts both young designers' projects and works of the largest creative agencies' art directors on the same page.
How to use the resource to its fullest:
Use keywords when searching: Presentations, Infographic, Annual Report will take you straight to what you look for
Sign up and select the most interesting topics (e.g. Graphic Design, Infographics, Presentations) to form a newsfeed within your areas of interest
Subscribe to your favorite designers and studios posts
Pinterest
A huge network with various art collections. This platform seems to have a countless number of various projects so make sure not to drown in its endless newsfeed. Use keywords to adjust it and save your favorite images to your gadget just like with Behance.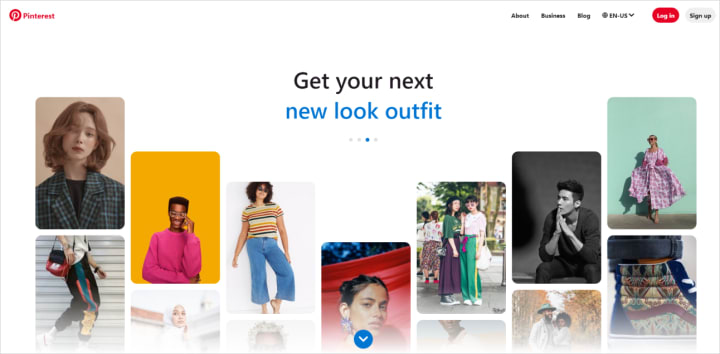 Graphicriver
A huge store of custom-made graphic design projects. There are plenty of daily updated samples and skins: go to Graphics-Presentations — then click on whichever sample you like and see a manual in a convenient slideshow format (no need to buy it) in order to implement these ideas in your future projects.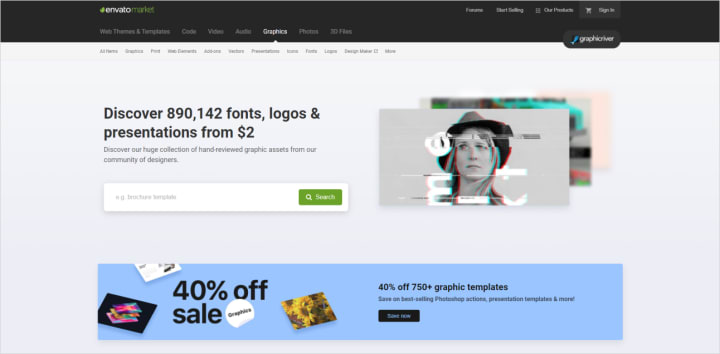 Slideshare
A free resource with videos & slides upload option. This network mostly focuses on presentations.
It provides creative ideas, content, and metaphors (although it's not always the finest quality design).
There is a daily updated slide deck top-rating, an opportunity to follow your favorite accounts, and even to download presentations in PPT.
Awwwards
The website for professional web designers and developers competitions. Its key objective is to recognize the best web design solutions.
It doesn't have any slides, but the works you find here may give you fresh ideas for composition, animation, and style for your future slide deck.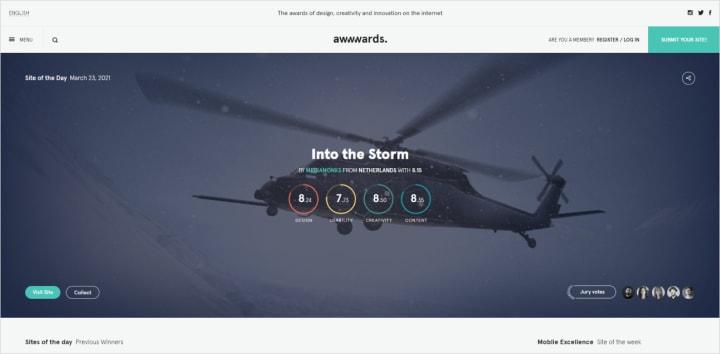 Site Inspire
Original websites where you can definitely come across some extraordinary ideas.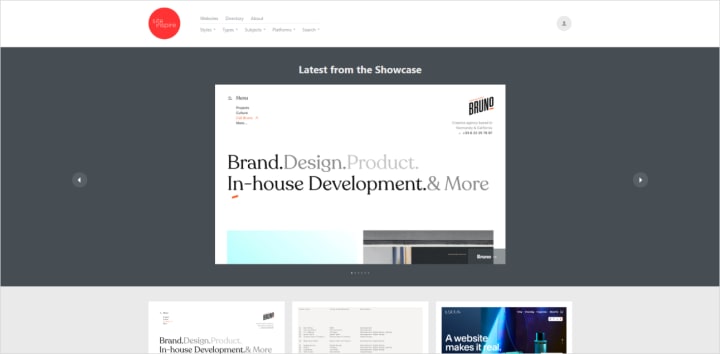 Dribbble
A resource is similar to Behance which mainly focuses on mobile apps and illustrations.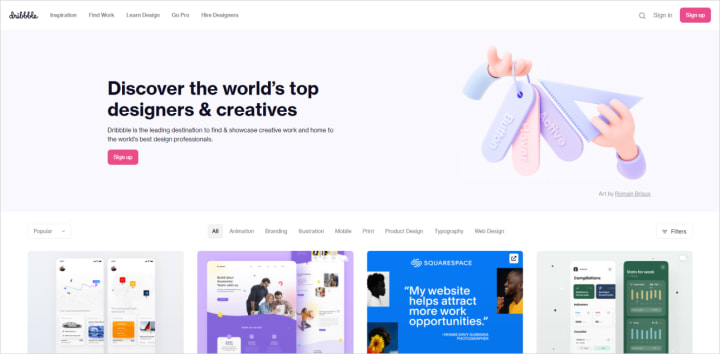 UI8
Skins, mock-ups, icons & slide decks store. Modern design and high-quality materials.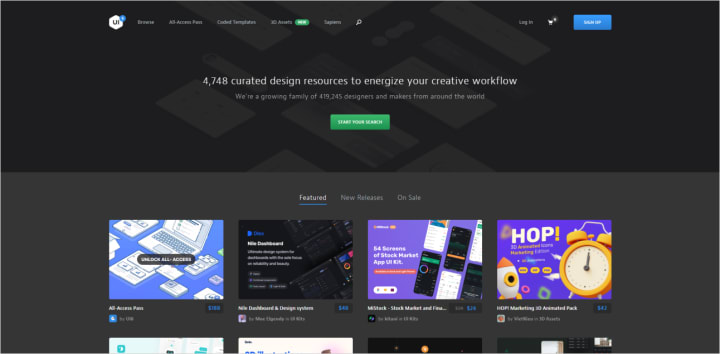 Zcool
There is a kicker that we've saved for the last. Zcool is a Chinese analog of Behance with loads of fancy and fresh visual content. This resource is for both Asian and European designers, but the content never overlaps with Behance.
Be prepared to see everything in Chinese, so it's better to use Google Chrome translation tools and search in Chinese with its help. Even your brain starts to see everything from a different perspective once you search for «介» and not for the "slide deck".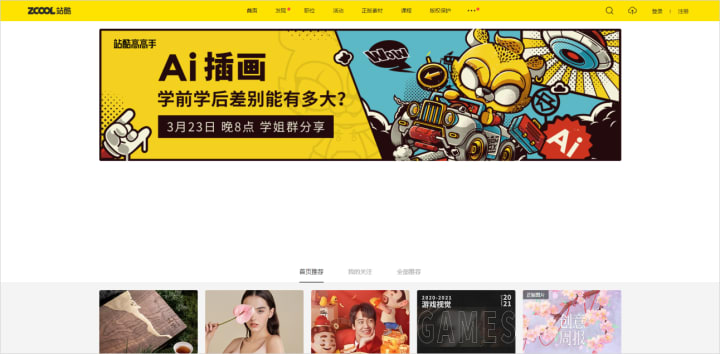 Summary
Going through these works and projects keeps your brain in training. The key idea is not to stock a pile of ideas, images, and cases in "favorites" but to use and implement them. Once you get a good understanding of basic design patterns and study the best practices, it will be much easier to generate your own slide decks. Good luck!
apps
About the author
Reader insights
Be the first to share your insights about this piece.
Add your insights