How to Choose the Right Laptop for You
In the age of technology, the consumer has seemingly infinite possibilities—which can be a little overwhelming. But if you know what you're looking for, you can choose the right laptop for you without the headache.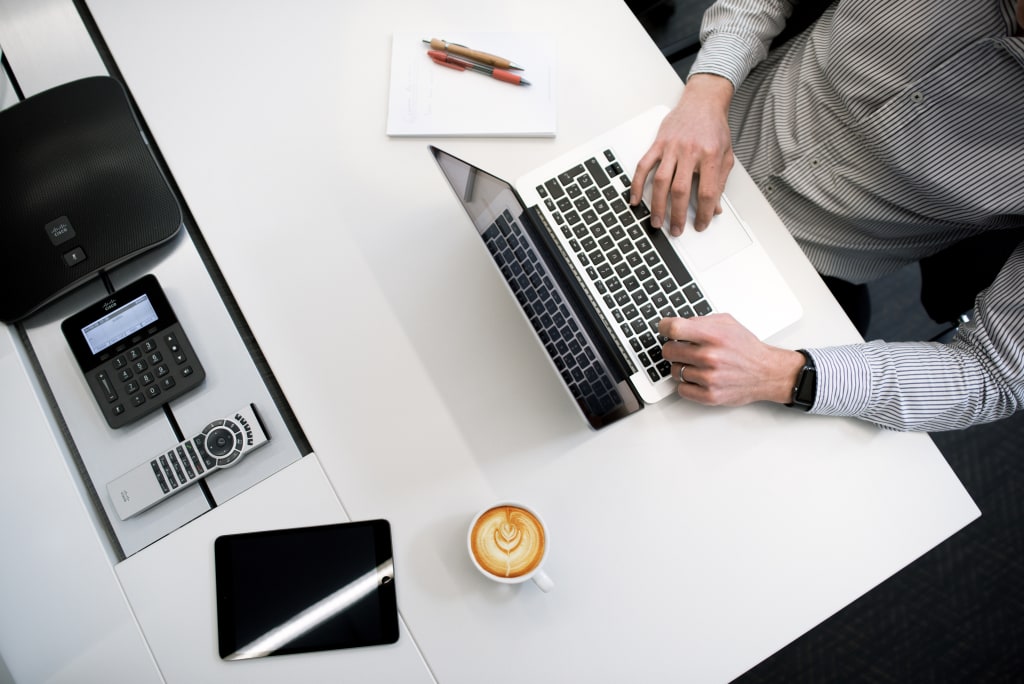 Photo by Tyler Franta on Unsplash
Remember the days when your entire family shared one big ol' desktop computer, and you'd fight tooth and nail for your half hour of playing minesweeper? Ah, simpler times. But now, we have access to incredible technologies, computers that can do a thousand times more than those old desktops. And that's great! But it also means that when you need a new laptop, you have a LOT of options to sift through. You want to make sure you choose the right laptop for you and your individual needs, not just the best laptop to buy this year based on what's most highly rated or popular at the moment. That means you should take into account a wide range of factors, and consider such things as: how you plan to use the laptop, your budget, and your memory requirements. Here, I'll go into a little more detail about these kinds of factors, and how to choose the right laptop for you.
First step: Figure out exactly what you need and want your laptop to do.
Before you consider the individual features to look for when you begin computer shopping, you should take a moment to consider exactly what you need and want your computer to do, and what isn't quite so important. If you're a student, portability might be a lot more important to you than resolution, since you want to be able to take your laptop with you to class or the library, but will mostly use it for taking notes and writing papers. However, if you're a big gamer, you might want to opt for a heavier laptop with higher resolution and a bigger screen.
So before we get much further, just take a moment to think of the where, when, and what of your soon-to-be-laptop. You need to have a good sense of how the computer will be used in order to choose the right laptop for your individual needs and preferences.
Consider your storage needs.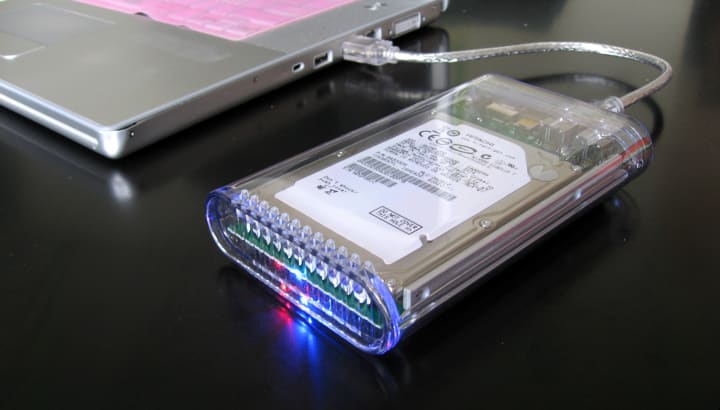 Once you have an idea of how you plan to use your laptop in your head, you can start to consider the various features you should be looking at, and let that picture guide your shopping decisions. One of the major considerations to make is how much memory you actually need. While you can always keep extra files on an external hard drive, or in the cloud, you should still think about how much data you want to be easily accessible at all times. And remember that things like Word documents take up relatively little space, things like music files and most apps take up a bit more space, and keeping things like full movies and many games might take up a lot of space. Furthermore, if you do go the cloud route, you have to protect your iCloud account from hackers, as well as keeping people from snooping on your laptop. If you don't plan to keep too many media files on your computer, you might not need a lot of storage. But if you have a lot of music, movies, games, and other files, you might want to opt for a laptop with more room.
There are a few things to look out for here: first, look for the SSD or HDD, which stand for Solid State Drive, and Hard Disk Drive, respectively. It's not particularly important which type of storage device your laptop uses, but this is where you'll find information about how much it can store.
In order to choose the right laptop for you, you need to consider your portability needs. There are a lot of factors to look at when you look at portability, including size and weight, battery life, and readiness.
First, consider what screen size, or size range, you want to look at. Some laptops, like the Apple MacBook Air, are designed for maximum portability, and come with screens as small as 11". This is perfect for slipping into a messenger bag and heading to class, but might be a little small for gaming or watching a lot of Netflix. On the flip side, you can find laptops with screens as large as 20", but these will be very difficult to take with you.
Second, consider the battery life. If you're going to have your computer open and on for hours in class, you want to make sure it's not going to die quickly. In general, a light laptop is not a powerful laptop, and smaller computers have lower resolution, which means that the battery life is often much longer. On the other hand, if you don't need to use your computer away from the power outlet too often, you can opt for better graphics and a faster system.
Finally, when you consider portability, you should consider how 'ready' your computer is to go. By this I mean that you should think about what kind of extra bits and pieces you might need to take with you: for example, the MacBook Air is extremely portable, but if you want to always have a disc drive, mouse, and extra storage, you'll need a lot of extra pieces. This certainly decreases the portability.
While it's perfectly normal to switch brands and try something new, most people have a hard time adjusting to a new operating system. But whether you're looking to make a change, or sticking with what you know, one of the major decisions you'll have to make is which operating system you want to use. The major players right now are Mac and Windows. Most likely, you already have some opinions on the debate. But in case you're still withholding judgement, here are some of the main differences between the two:
First, MacBooks are less generally compatible. This means you often have to stick to Apple products, as the operating system won't recognize many other or off-brands. Windows laptops, on the other hand, are much more compatible with a wide range of devices and software.
On the flip side, Macs tend to be a bit more secure than Windows laptops, and have fewer issues with viruses and malware. However, Windows also has a wider range of newer, sometimes superior, software. So, as with all things, there's a trade-off to consider.
Consider the graphics.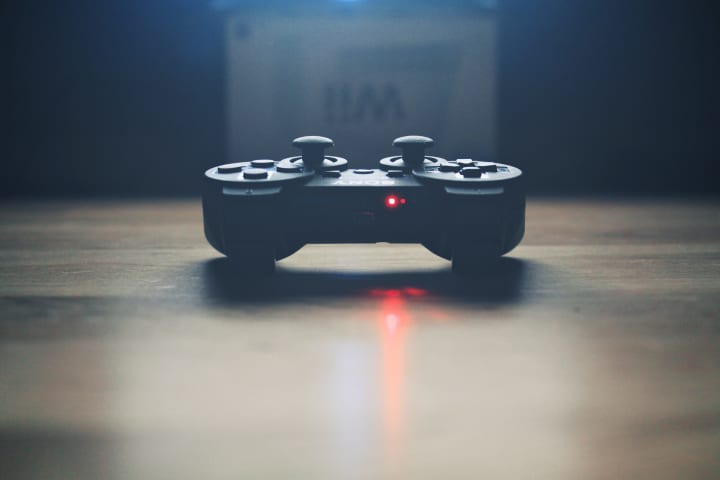 If you're just using your computer for school or browsing the internet, you can afford to choose a smaller, lower resolution option. But if you're planning to use your laptop for gaming and streaming video, you may want a laptop that can capture the full HD resolution of most streaming services, blu-ray players, and other recent technology.
First, you want to look at the resolution, which tells you how finely detailed your picture will be. A higher resolution generally means a clearer picture. Second, you obviously need to consider the size of the screen: larger screen, larger images. But it's also important to keep in mind the cost of a larger screen and sharper image: between the size difference and the graphics processor, these computers are much less portable, both heavier and lower on battery life.
If you're planning to use your computer as a gaming laptop, you should also think about the GPU, or graphics processor. Most laptops come with a weak to moderate GPU, which is already integrated into the motherboard. But for more powerful graphics, you can get what's called a dedicated GPU, which is a separate processor dedicated to higher quality graphics production. But again, a dedicated GPU drains the battery much faster than an integrated GPU, so keep the trade-offs in mind.
Consider the price.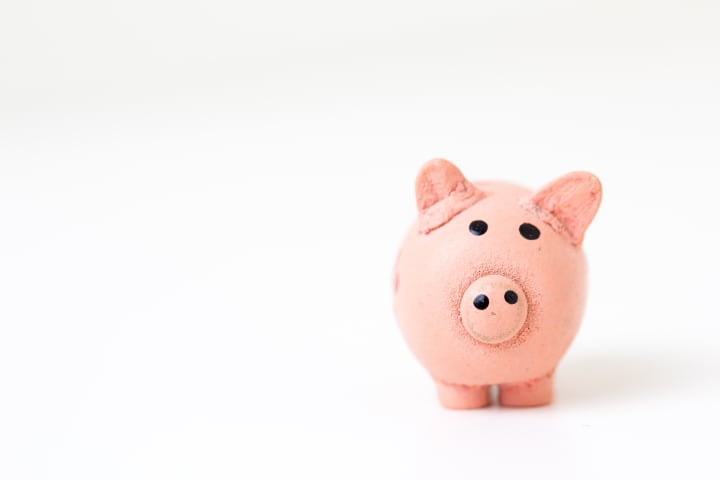 Obviously, one of the most important factors that will guide your decision is your available budget. You want to choose the right laptop for yourself, but also for your budget. And while you want to invest in a good quality computer that won't crash on you in three months, you probably don't want to spend more than you have to. But the truth is, the more expensive computers won't necessarily be better for you anyway—it all depends on what you actually need.
You might also want to consider shopping around for better deals, or looking into refurbished and used laptops. While I don't recommend snagging some guy's old laptop off Craigslist, you can find a lot of good quality products through reputable sites.
Do the physical shopping.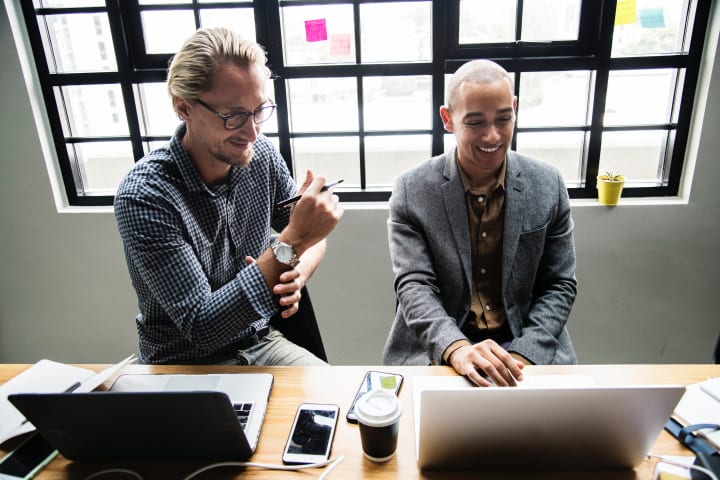 The final thing you might want to do in order to make sure you choose the right laptop for you is do the shopping physically. At any major tech store, you'll be able to try out a number of computers, and get a sense for the processor, keyboard, and other factors that go into how comfortable you are with a laptop. You don't necessarily have to buy in person, especially if you're able to find a good deal online, but going into a physical store is always a good idea. You can always try some out, weigh your decisions, and buy online anyway. And this can save you from the terrible feeling of investing in a laptop with great reviews and specs, only to find that you just can't stand the way it feels. Of course, new things always take a little getting used to, but that doesn't mean you shouldn't look to buy a laptop you're already at least somewhat comfortable with.