How to Build an AI App: Key Considerations, Tech Stack, & Opportunities
How to Build an AI App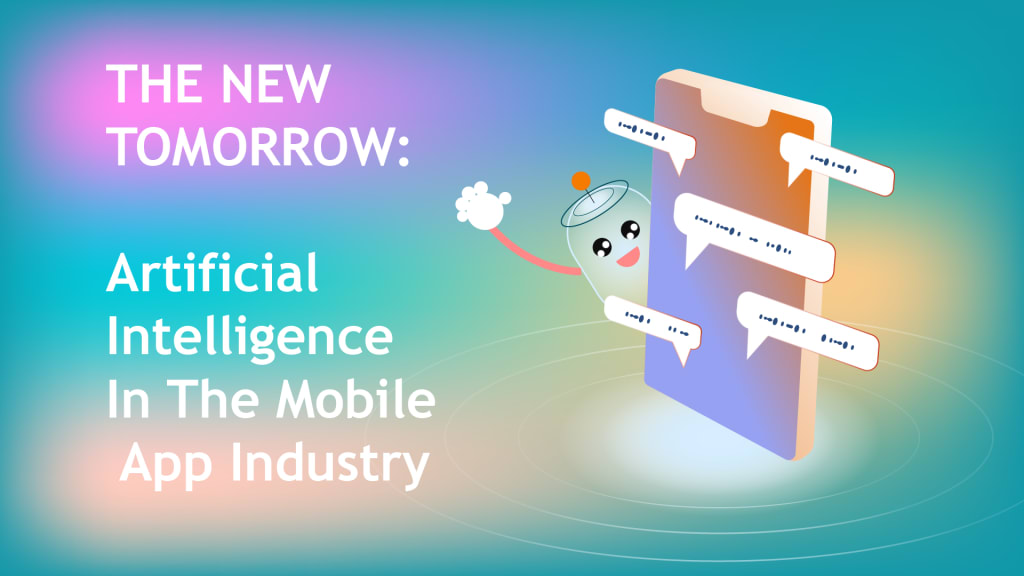 Today, machines not only think but make life-changing decisions. Artificial Intelligence (AI) is a part of computer science whose task is to create smart machines capable of thinking and acting like humans. Together with machine learning and deep learning, artificial intelligence is driving the development of multiple industries.
Examples of artificial intelligence include speech recognition, learning, problem-solving, planning, and much more.
Industries That Benefit From Artificial Intelligence Mobile App Development
As mentioned before, artificial intelligence is a technology that can be used in various industries.
The market of artificial intelligence is forecasted to reach around $126 billion by 2025.
For those not sure whether AI app development will be able to bring value to their business or not, this part of the article explains how different spheres are already benefiting from its employment.
Transportation is the first industry that comes to mind when you think about artificial intelligence mobile app development. Autonomous vehicles, such as cars, trucks, buses, and even delivery drones all rely on artificial intelligence and machine learning.
The use of artificial intelligence in the financial sector brings a number of benefits. The technology can be used to create robo-advised personalized investment portfolios, to automatically analyze data for loans, and make decisions in a matter of minutes.
Artificial intelligence and machine learning are driving changes in the healthcare industry. The technologies are already used to detect lymph nodes in the human body, congestive heart failure, analyze X-rays, tests, etc.
The value of AI in healthcare is the ability of such systems to gather data, process and analyze it to provide well-defined outputs to end-users.
Artificial intelligence has the potential to redesign the whole equational system by improving and alerting the learning process. For example, AI can step up to grade homework and tests, saving hundreds of hours to educators and all the while providing recommendations on how to fill the gaps in learning processes.
Manufacturing is another industry that will benefit from AI in the future. the technology can take up a number of tasks, such as controlling manufacturing operations and procedures. Predictive maintenance is one of the areas of implementation. By analyzing equipment and predicting failures, AI systems reduce downtime and increase efficiency.
Logistics and supply chain
Artificial intelligence in the supply chain helps to improve a number of areas, such as more accurate planning, improved efficiency, prediction of customer demand and related possible increases in delivery time, etc. A great example is the COVID-19 pandemic that impacted the supply chain operations for all companies from all over the world.
Artificial intelligence is at an early stage of adoption in cybersecurity. Still, the technology is already delivering a number of benefits when it comes to data protection. Companies use it to detect suspicious user behavior and detect vulnerabilities for possible data leakage.
Marketing deals with various tasks and a huge amount of data. Thanks to AI integration, companies can make operations more efficient. The technology can be used to create better marketing campaigns and strategies, A/B testing, and data analytics.
As you can see, artificial intelligence mobile app development has a number of benefits for a number of industries. Let's find out what exactly you can get.
Key Business Benefits Of Ai Mobile App Development
So, you decide to invest in AI app development. But what will your business get from it? The list of potential benefits is extensive and includes the following aspects:
Time and money efficiency thanks to automatization of routine tasks and processes
Better productivity and efficiency thanks to lower workload
Better and faster business decisions based on data provided by AI and ML
Protection from human error
High-accuracy predictions regarding risks, benefits, etc.
Identification of new sales channels and opportunities
If you are considering how to build an AI app, remember that it can help you change the way your business operates and make it more efficient. You just need to be ready to embrace new opportunities when they occur.
Examples Of Artificial Intelligence In Mobile App Development
Siri
Cortana
Google Assistant
Alexa
Elsa
Recent News
FaceApp
Fitle
If you doubt that your knowledge will help you do the job, you can always hire a professional mobile app development company with previous experience in AI app development. Learn more about AI app development.
apps
About the author
Reader insights
Be the first to share your insights about this piece.
Add your insights