How Private is WhatsApp? Do we need to switch to other apps?
Should you even worry about the new privacy policy that WhatsApp is offering?
There has been quite a confusion and commotion going on among WhatsApp users after the change in the privacy policy by 2021. Various rumours have been spread among people about sharing of data with Facebook. So let's clear out some confusion and take a look at what is the deal with the new privacy policy.
What was the latest update in WhatsApp privacy policy?
Whatsapp claims that the new changes have been made to add new features to the optional business accounts to make it more secure and get helpful information like online purchase receipts. It says that some businesses use Facebook business products to ensure secure hosting services, changes in the new privacy policy have been made. You will get to know whenever a business account is using this service and it's completely your choice whether or not to reply.
As we already know about the ads that are shown on Facebook and Instagram if we click them they prompt a message on WhatsApp and if you use it your ads will be personalised according to that. Also if you share a link or something like these ads this will be considered in the personalisation of ads. We also see some online shopping profiles while scrolling Facebook and Instagram sometimes they also have business profiles and you can make a purchase there in that case you will get notified how your data is being shared with Facebook.
WhatsApp's UPI has enabled the payments which are governed by the separate privacy policy.
Does Facebook read your chat?
This question is trending on all the search engines. In an answer to that Facebook completely denies the fact that it can read your personal chat or listens to your calls. They also cleared that neither Facebook nor WhatsApp can read your chat or hear your calls with your family and friends because all your messages are protected by end-to-encryption.
Is your data being shared with WhatsApp?
WhatsApp clarifies that they do not keep any record of who is calling or messaging you as it risks the privacy and security of the users. Neither WhatsApp nor Facebook can see your shared location as all the chats are end-to-end encrypted. They also provide you with a service where you can set your messages to disappear from your chat after you send them enabling additional privacy. Your contact information is kept private and is not shared with the other apps of Facebook. They use group membership to deliver messages and to protect your service from abuse and spam. You have the liberty to set your messages to disappear after you send them. Also, you can download your data if want to see what information they have on your account.
Why are people switching to Signal?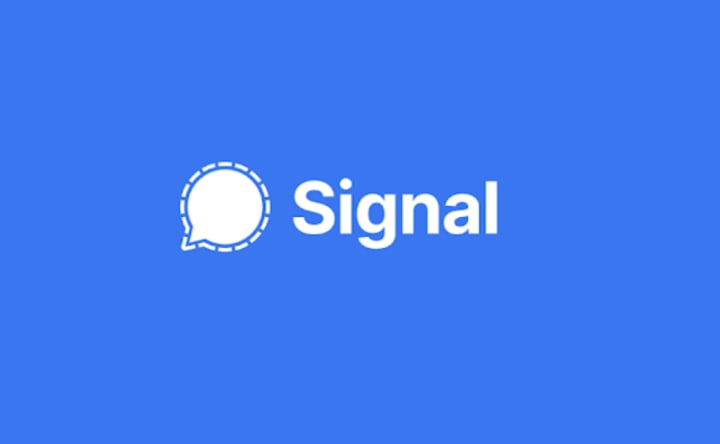 The signal is an open-source app which means that it can be examined anytime by the security researchers whereas WhatsApp uses its proprietary deployment. The chats are end-to-end encrypted for both the apps which means your content is safe. It can be said that it is a better replacement app for WhatsApp as on 7th Jan 2021, Elon Musk tweeted "Use Signal" after which the app's site got crashed.
Also, Telegram
This is an app which focuses on providing unlimited storage to the users by storing the data on their cloud. It provides with all the features that WhatsApp already has with additional features such as speed and simplicity.
So, guys, there is no such harm in using WhatsApp but you can also work with other apps like Signal and Telegram.
I hope this article has given you some clarity about the update in the privacy policy and cleared some of the confusion there. Do share and like the article, if it helped. A small tip would contribute towards us making more such helpful articles.
apps
About the author
We are a group of highly motivated individuals who want to share our thoughts and knowledge with the World.
Reader insights
Be the first to share your insights about this piece.
Add your insights