How Google's Algorithms Have Changed Over the Years
Bringing you relevant content is still a work in progress.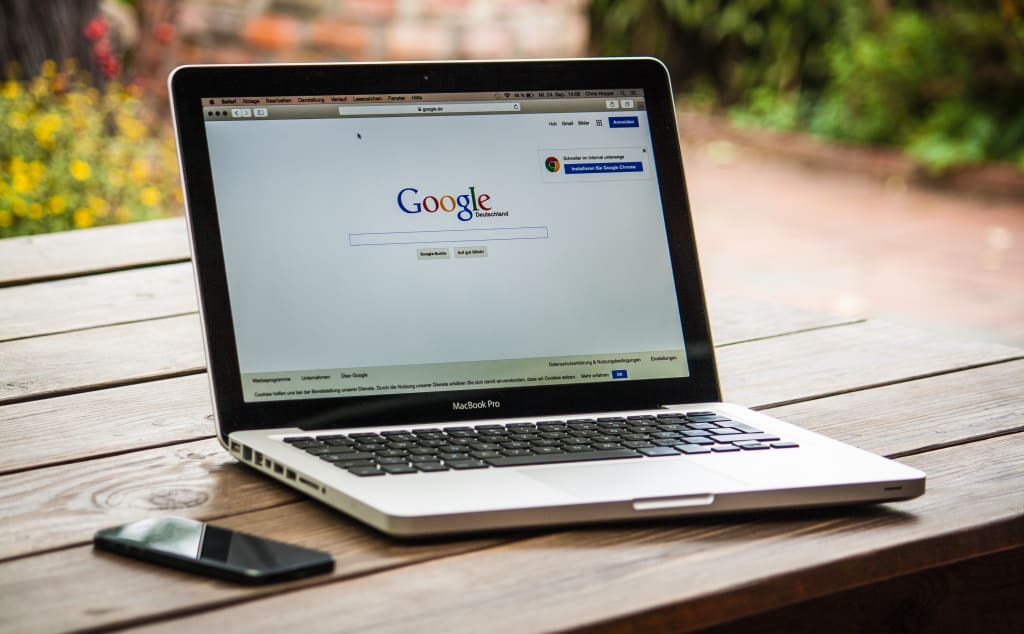 The internet has changed the world in extreme and profound ways. If there's one website or service that can be thought of as the gateway to the internet, it's certainly Google. Google processes an astounding 1.2 trillion internet searches each year. While a few competing search engines like DuckDuckGo are becoming slightly more popular, it's certain that Google will be the king of search for the foreseeable future.
The thing that determines the search results you see after performing a Google search is its algorithms. These algorithms, to a large extent, determine whether a website can be found near the top of search results or not found at all. With that in mind, it's good to have an understanding of how these algorithms have evolved overtime.
In the Beginning
Although there were more than likely changes to Google's algorithms before September 1, 2002, the first update that was actually documented occurred on this date. How the algorithm changed on this date has yet to be revealed by Google.
Boston
Google began its habit of naming its major updates on February, 1st 2003. This update was named Boston. It was named after the conference in Boston in which it was announced.
Link Spam Crack Down
A couple of major algorithm updates took place in 2005. These were named Nofollow and Jagger. They mainly concerned Google's goal of promoting more natural methods of link building. These updates were designed to weed out spammy links produced by blogs and "link farms."
Content is king.
Google's other long term goal has been to prioritize content over everything else in search. This was implemented into the algorithm via the Panda update in 2011. Websites judged to have poor content were de-ranked as a result.
Fake Content Punished
The next most significant upgrade was also named after an animal. Penguin was launched in April of 2012. This update to the algorithm required that links promising specific kinds of content would actually have to follow through on that promise.
Keyword Phrase Domain Names Punished
Google changed its algorithm again in September of 2012. This new change punished websites that placed keyword phrases into domain names. This was mostly done to prevent Google from promoting spammy websites.
Lessening the Importance of Keywords
Google's next big update, Hummingbird in 2013, was designed to de-emphasize keywords all together. An approach more geared towards search queries performed by human beings was implemented instead. This helped curb the practice of keyword stuffing.
Local Search
Pigeon, an algorithm update in 2014, placed a stronger emphasis on localized search results. According to the numbers, 46 percent of searches regard local topics.
Machine Learning
Google continued to improve its algorithm in 2015 with more updates. One update included the implementation of machine learning via something known as "Rank Brain" to greatly increase the relevancy of search results.
Possum
Possum was the next animal themed update launched in 2016. While it's not clear exactly how Possum works, it has helped increase the visibility of local businesses in relevant Google searches a great deal since its launch.
The End of Pop-Ups
Pop-ups have been a complaint of web surfers since the very earliest days of the internet. It took Google until 2017, however, to realize everyone hates them. They introduced an update that year to penalize websites for aggressive pop-ups.
Faster Mobile Internet
Lastly, Google implemented another algorithm update in 2018. This time the major overhaul was designed to give preference to websites that load faster on mobile platforms when someone is viewing search results on a mobile device.
If you want to make sure your website gets found, you need to make search engine optimization a reality. However, what worked in SEO last month may not work today. If you want your SEO strategies to be successful, you need to stay on top of all updates to Google's algorithms.