Hounded on All Sides: Freedom in Digital Spaces
How Hidden Advertisement Impacts Freedom and Democracy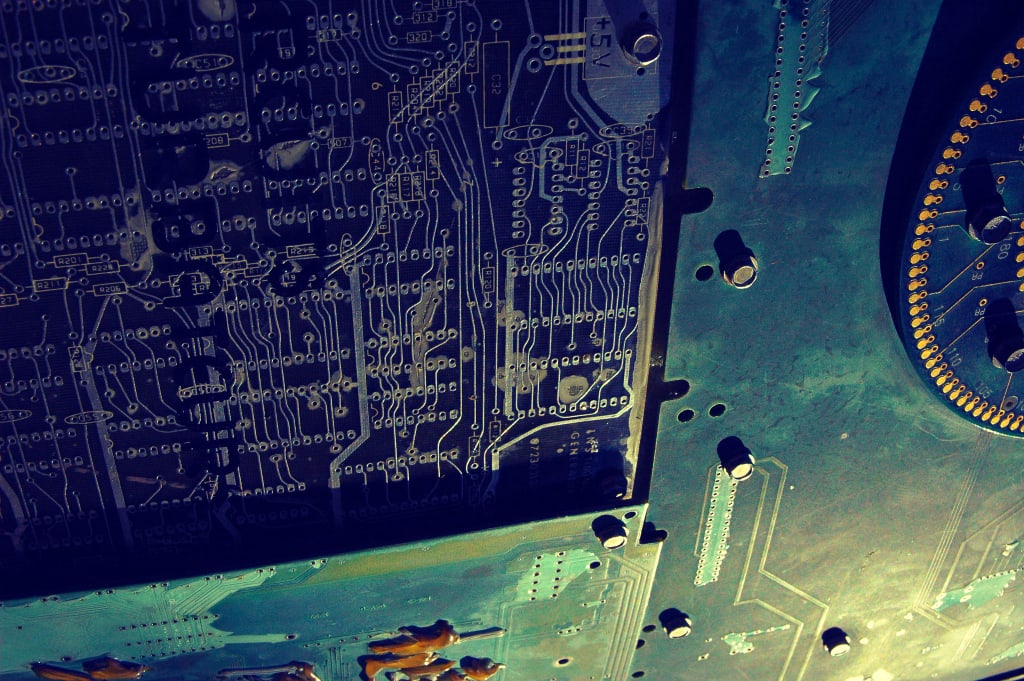 The pervasion of mental spaces has increased dramatically over the last decade, particularly with the rise of social media. Most digital spaces have been sold and bought by corporations who push their corporate messages consistently onto vulnerable users. Such users (but not all) are vulnerable because they enjoy these spaces to relax and thus are not sufficiently circumspect against hidden advertisement. These corporate messages infiltrate mental spaces at such a regular and constant pace that they become assimilated unconsciously by users, which Alyssa Loh emphasises with regard to the USA; "Democracy in the United States, however, is less likely to end in spectacular violence than in the banal chug of market force...the gravest threat to our freedom today may be the steady erosion of our spaces of mental freedom."
Loh underlines the subtly that threatens democracy, which involves increased smart infrastructure that contrasts with Hollywood's version of democracy burning in an apocalyptic takeover, where infrastructure fails or explodes spectacularly. As infrastructure expands, it merges with technology and consequently evolves the digital sphere by fusing it with the physical. The increased use of technology within cities has created what has become known as smart cities. These cities use technology to gather citizens' data to calculate the best way to function and therefore they require advertisement to gauge citizens' feelings and responses to certain technology.
Concealed digital messages have the potential to be both beneficial and dangerous to users of either the internet or city. Nesta, the self-proclaimed 'innovation foundation,' has recently released case studies on specific cities that have utilised technology for the purpose of restoring privacy. This new tech is a response to the tech already in use, an ironic protection for citizens whose data may be at risk of exposure. The case studies have a very positive vibe regarding the new urban implementations, but there is the potential for downfalls. Human nature is enormously varied and imperfect, and has influenced both the creation, implementation, and use of this urban tech, highlighting the risks in such new systems. In an article regarding the case studies, Nesta advises the policymakers behind the new urban technology to sufficiently prepare citizens and civil servants to avoid abuse of the new systems, but there will always be risks due to the heavy influence of human nature.
It is human nature driving the digital world, both the heroic and villainous side, creating a fusion with the digital. For example, there has emerged a heavy emphasis on 'presence' in the digital world, felt especially on social media. Laura Elkin highlights how the need to immediately self-actualise on Twitter fosters a physical manifestation of fear and anxiety. In further conversation with Elkin, Joanna Walsh outlines her fondness for spotting performances in cities, such as in shops like Primark. People, for instance teenagers, will dress up for one another in particular, recognisable codes of fashion. There are similar performances in the digital world, for example there are recognisable codes (such as hashtags) to abide by when posting or commenting on a trending topic. Elkin emphasises different levels of relaxation on social media and, regarding such codes, users are relatively circumspect to recognise them and thus can choose whether to follow them. Concealed corporate messages, however, in the form of advertisement on social media expose users to certain codes that are not recognisable, manipulating desires to follow such codes as they inadvertently filter into the consciousness of unsuspecting users.
The constant presence of the digital world in the physical has the potential to both erode and preserve the sanctity of mental spaces. Freedom and democracy are at risk when human nature becomes involved, regardless of how much technology is used. Consequently, it is humans' responsibility to use this new technology to their benefit.
cybersecurity
Writer with an interest in sci-fi and contemporary issues.
Receive stories by Harriet Weston in

your feed