Google's Next Smartphone May Be Getting a Huge Upgrade
"Google's next-generation Tensor chipset will use a 3nm fabrication process."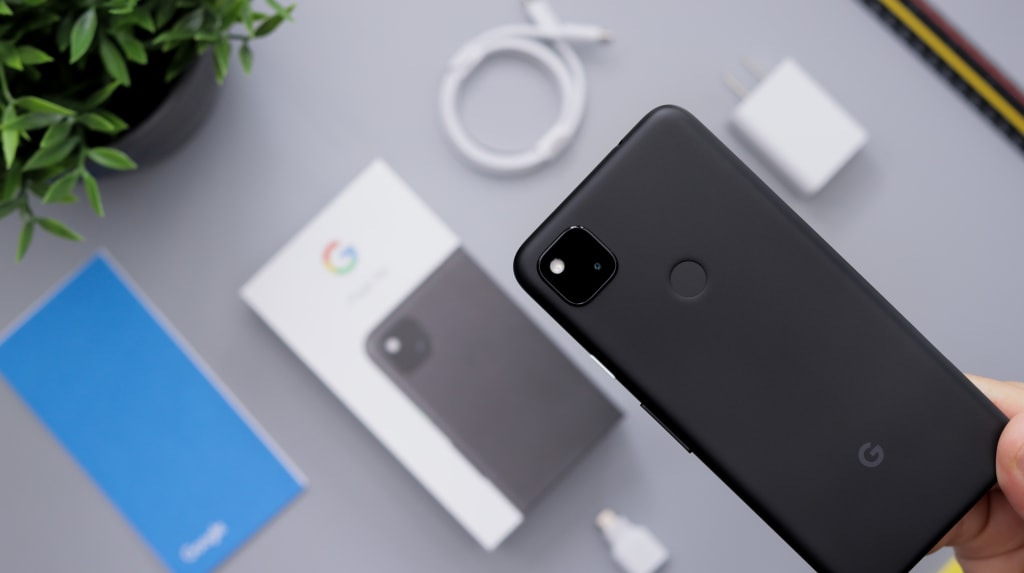 Photo by Daniel Romero on Unsplash
Even though it was only recently that Google's Pixel 7 and Pixel 7 Pro launched, speculation is already rife about their successors.
These devices have quickly gained a reputation as two of the best Android phones currently available, mainly due to their AI integration, particularly in the camera.
Previously, we were given additional details about Google's upcoming budget-friendly offering, the Google Pixel 7a. At the same time, recent news is arguably even more exciting.
According to a recent leak by tech tipster The Galox, Google's next-generation Tensor chipset will use a 3nm fabrication process.
This development would see the Tensor line bypass the 4nm option altogether, with the 5nm Tensor G2 transitioning directly to a 3nm Tensor G3.
In practical terms, this upgrade would result in a significant boost to performance capabilities and efficiency. The Galox also stated that "performance will be a lot closer to other flagships."
This upgrade represents a significant leap for Pixel phones. The Snapdragon 8 Gen 2 chipset, which powers most of this year's flagship handsets such as the Samsung Galaxy S23 Ultra and Xiaomi 13 Pro, uses a 4nm process.
Similarly, Apple's current processors all use 4nm fabrication, though their upcoming processors are set to use a TSMC 3nm process. The Tensor will utilize Samsung's fabrication process.
The Google Pixel 7a, as well as other rumored devices such as the Google Pixel Tablet, are expected to be unveiled at the annual Google I/O event, which usually takes place in May.
However, it is unlikely that the next generation of premium Pixel handsets will appear at this event. Instead, we can expect to see them around October.
The upgrade to the Tensor chipset is exciting news for fans of Google's Pixel line. The Tensor chip, which debuted in the Pixel 6 and Pixel 6 Pro, has already impressed critics with its AI capabilities and performance.
The addition of the 3nm fabrication process promises to enhance its capabilities further, making it a top contender in the flagship smartphone market.
One potential benefit of this upgrade is that the Pixel's camera, already considered one of the best on the market, could become even more impressive. The integration of AI has allowed Pixel devices to take stunning photos even in low light conditions, and the Tensor's upgraded performance capabilities could make this even more pronounced.
The increased efficiency of the Tensor G3 could result in better battery life for Pixel devices, which has been a pain point for some users in the past. The combination of a powerful chip and long battery life could make Pixel phones even more appealing to consumers who demand high performance from their devices.
While the release of the Google Pixel 7a is expected soon, it's worth noting that Google typically releases its premium devices in the fall. This means we may have to wait until October to see the next generation of Pixel phones.
However, with the promise of a more robust and efficient Tensor chip, the wait will likely be well worth it for fans of Google's flagship line.
Final Words
The recent leak regarding Google's next-generation Tensor chip is exciting news for fans of the Pixel line.
The use of a 3nm fabrication process promises to enhance the capabilities of the already impressive Tensor chip, resulting in better performance and efficiency.
While we may have to wait until later in the year to see the next generation of Pixel devices, the promise of upgraded hardware will surely generate excitement among smartphone enthusiasts.
If you enjoy my posts and would like to stay updated on the latest gaming-related news, technology advancements, design trends, and social media insights, I invite you to follow my profile.
I will continue to share my thoughts and insights on a wide range of topics in the world of entertainment and technology.
With that being said, thank you for reading my post, and have a good one.
The original version of this story was published on another platform.
About the Author
I write articles in my field covering gaming, filmmaking, media, technology, and design. You can subscribe to my account to get notifications when I post on Medium and Vocal Media. I support Illumination Integrated Publications as an editor and moderate the Slack Workspace, where you can share your Vocal Stories with thousands of members free of charge. I own and manage two publications, one for gaming and one for YouTube. You may join via my referral link if you are new to Medium. You can also join Vocal Media to share your inspiring stories. I look forward to reading your posts on both platforms.
About the Creator
I specialise in Media, Design, and Filmmaking. I support Illumination Integrated Publications on Medium as an editor and YouTube coordinator. https://www.youtube.com/watch?v=F9DhuGQYbpI& I also own two publications for Gaming and Podcasts.
Reader insights
Be the first to share your insights about this piece.
Add your insights