Future of ethereum
Wanting to spend in ethereum? Do you know how beneficial it is going to be in the coming days? It can make you rich from rags. Read here to know more about it.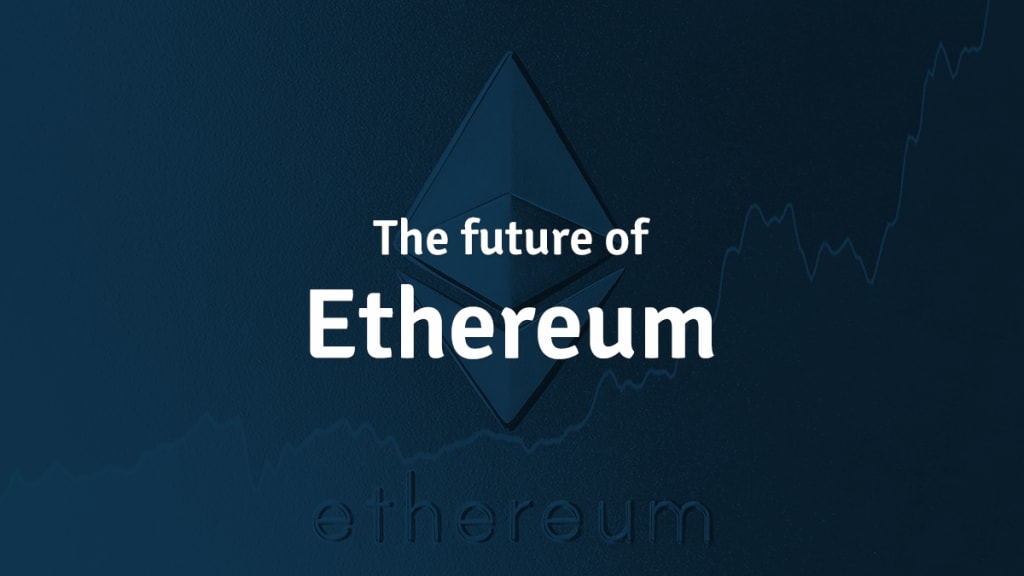 Ethereum is the best cryptocurrency after bitcoin. Its demand and volumes in the market are testimonies to prove it. The market cap of ethereum lingers at around $367.49B. It is the second most after bitcoin. A not long time ago, ethereum found its maiden footstep in July 2015. Since then, it has grown like the sky, putting no limits to its ends and expanding at its own pace. Vitalik Buterin and Joe Lubin were the founders of cryptocurrency.
After its launch, traders took in instantly in their stride and invested their funds into that. They were blockchain enthusiasts. Initially, the primary aim of ethereum was to enable developers in building and publishing distributed applications (dapps) and smart contracts that can be utilised without the risks of downtime, interference from outsiders and frauds.
Interestingly, it is believed that Buterin was the mastermind behind the concept of ethereum, and he's amongst the youngest crypto billionaires (born 1994).
Experts address ethereum with the name the world's programmable blockchain. However, it has distinguishing features compared to bitcoin. One cannot put them in the same basket. It is six years younger than bitcoin.
Business of ethereum
Ethereum exhibited tremendous growth in the corridors of uncertainty. It grew more than USD 1000 from July 10 to August 9, 2021. It is the most recent jump that must inspire you to invest in ethereum.
On July 10 it was $ 2110.30, and on August 9, $ 3162.34. That mammoth growth indicates that the future of ethereum is bright. The biggest test it braved was the COVID19 pandemic. It's been around two years since the deadly virus arrested the world and affected all economies of the world, but it didn't deter ethereum from growing along with bitcoin. Ethereum was as low as USD 395.69 on August 10, 2020, but it has grown eight times a year late.
Interestingly, on May 14, 2021, it touched a high of USD 4080.51, breaking all records. It was a growth of more than ten times in less than a year's time. The fortunes spurted even after regulations and fewer amounts of money were in the hands of investors. It was the trust and technology that allowed traders to stay glued to their favourite cryptocurrency during tough economic times.
In January 2021, it touched the historical mark of USD 1000. Since then, there was no turning back. On the contrary, traders put their heart into it following the technology which is secured and quicker than its predecessor, bitcoin.
Why ethereum holds a great future
Several use cases represent ethereum, like smart contracts and dapps. Ethereum blockchain is potent enough to emerge as a sustaining value. It can power decentralised applications such as DeFi (Decentralised Finance) or NFT (Nonfungible tokens).
DeFi works as an extremely bullish catalyst here. Notably, some experts understand it as the synonym for ethereum as it powers other decentralised cryptocurrencies in the finance sector.
Currently, ethereum hosts more than 200,000 ERC tokens, most of which are the part of top 100 cryptocurrencies of the world.
Interestingly, more than USD 65 billion are locked up with the DeFi, and the numbers are rapidly growing. So, it establishes ethereum in an even better position compared to other cryptocurrencies in the financial market.
Revolutionising connectivity
Ethereum is working as an infrastructure that s facilitating not just traders in earning interests and revenue with trading, but other cryptocurrencies with its breathtaking technology. It is recreating the entire financial system worldwide through connectivity and aiding finance and technology.
Ethereum represents a function-oriented and sustainable approach in the financial market. It is here to support DeFi in the future. However, rules and regulations by the government may put up a deterrent for investors in some countries.
On the one hand, where common investors may bemoan regulations as putting up limitations to deter their aspirations, big industrialists and businesses consider them as factors for maintaining stability.
Recent journey of ethereum
The journey of ethereum has been a rollercoaster ride in the past two years. At the beginning of 2020, it started off with $ 125.63, and by the end of the year, it multiplied several times (around 500 per cent) and touched $ $729.65. For a brief period, it raced to $ 4380. However, it slipped following the profit bookings, several countries facing second and third waves of coronavirus influenced it.
It has been surging and plunging $ 1000 in small intervals. So, some people might feel threatened, but it is time for them to make significant revenues in a short span.
It is being forecasted that during the end of 2021, ethereum is going to touch $ 4500 or even go beyond considering the recent momentum.
Additionally, China has banned mining and acceptance, which contains the world's eighty per cent. It dentures the prospect, but billionaires like Elon Musk have made things better for investors and believe that cryptocurrency is building up.
Recently, in the discussion, a panel of Forbes discussed that ethereum might touch as high as $19,842 by the end of 2025. That's in a period of 4 years. Thus, traders who have a long-term goal can earn better revenue.
Furthermore, the transaction would grow by 2022. The performance would be pushed beyond the paradigm, and investors will have significant returns. It will happen due to the inevitable expansion of the financial market.
Interestingly, myriad upgrades are being made in ethereum, which is changing the perception of conventional investors and drawing their attention toward it. Moreover, some panellists in Forbes even claimed that it might touch the historical mark of USD 100,000 at the end of 2025.
That would be a huge contribution from several industrialists and commoners joining in for investment and raising their stakes.
Conclusion: Ethereum seems to be touching historical heights as time progresses, given the inheritance of the latest technology and its founders introducing enhancement that may revolutionise the cryptocurrency market like no other in the coming days. The biggest upgrade it sees is the EIP-1559. It will overhaul the transaction fees. As per experts, it can even touch USD 100, 000 by 2025.