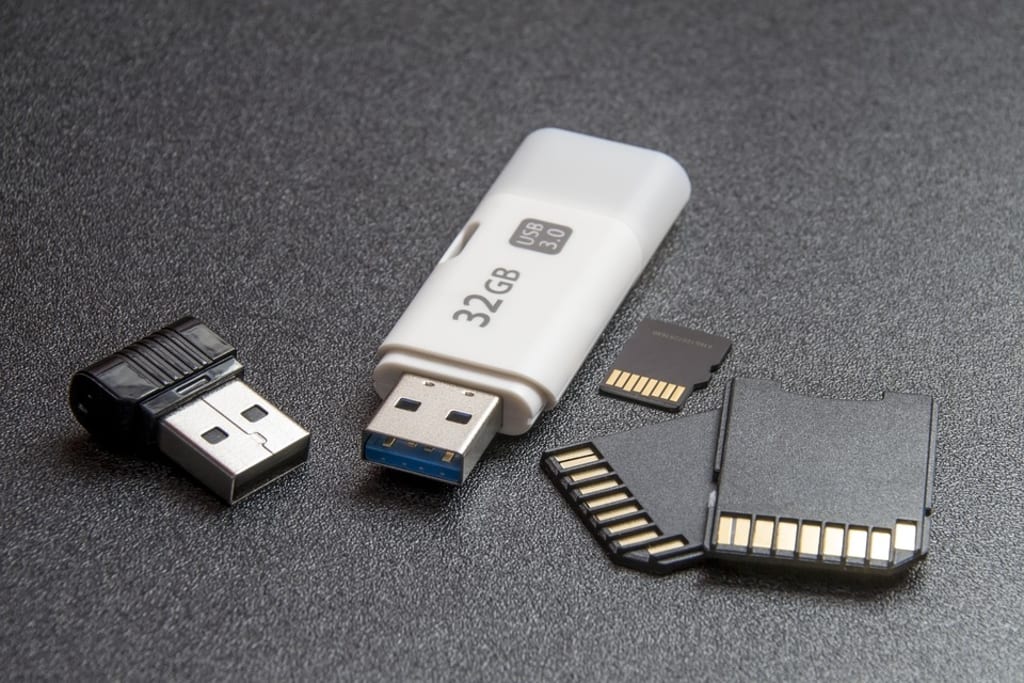 Flash Drives
Flash drives have become indispensable helpers of modern man. This is really convenient - you connected the drive to a USB port and you can immediately work with the information: copy, move and delete files. With all this, USB flash drives have an impressive amount of memory and very compact size. Sooner or later everyone thinks about buying a USB drive. A natural question arises: what to look for when choosing it? Let's try to figure it out.
Memory
1. Of course, one of the main characteristics of a flash drive is its memory capacity. The larger the memory size, the more files will fit on the drive. Today, stores are flash drives with a memory capacity of 1 to 512 gigabytes. The choice depends on the purpose for which the flash drive is taken. This parameter is crucial for the cost of the device. Nowadays, 8 and 16-gigabyte flash drives are the most popular. These drives can be described as the optimal combination of price, reliability and memory size.
2. The ideal option is to calculate how much volume you need in a flash drive independently. For example, for the calculation, you can take the following data: on average, one song takes 5-7 megabytes, and a movie in good quality from 1300 megabytes. That is, 1200–1600 songs or up to 6 films can fit on an 8 GB USB flash drive. If we talk about text documents, they can be recorded on such a flash drive tens of thousands. As you can see, many flash drives are justified only for transferring large files, for example, movies.
Work Speed
1. This is the speed at which information is transferred from a USB drive to a computer and back. The speed is divided into two types: writing to a USB flash drive and reading speed from it. Of course, the faster the information is copied, the less time you have to wait.
2. On USB 2.0 flash drives, the read speed can be from 8 to 25 MB/s, the write speed is 3-12 MB/s. In USB 3.0 drives, the data rate is several times faster. But at the moment USB 3.0 flash drives support few devices, and therefore they cannot be considered the most successful solution yet.
Appearance
1. Models of flash drives differ from each other in parameters. And to attract the attention of the buyer, manufacturers make them a wide variety of designs. Beginning from strict forms to the most non-standard solutions in the form of some kind of key or even women's jewelry.
2. There are products made of different materials - plastic, metal, wood, even precious metals sometimes go into motion. The choice is huge because everyone will find an exciting option for themselves. But no matter how uncommon the design, it is desirable first of all to pay attention to the build quality and strength of materials, and not to the appearance.
Additional Protection
1. Because of the frequent attempts to steal information in a variety of ways, some companies have developed a whole series of drives with built-in information protection system. Protection can be from the usual password entry and access by fingerprints.
2. Understandably, if a flash drive is needed to transfer movies of music, games, it is hardly necessary built-in protection. Another thing, if you buy a flash drive to store important documents or confidential information.
Manufacturing Firm
There are so many companies that manufacture USB-drives, but it is better to choose only devices of well-known companies. The undisputed leader in the production of flash drives is considered to be Transcend. Also, such world brands as Kingston, LG, SanDisk, Kingmax, Verbatim, Sony, Prestigio, Canyon deserve attention.