February Is Kindness Month
Be Kind - All Acts of Kindness are profound!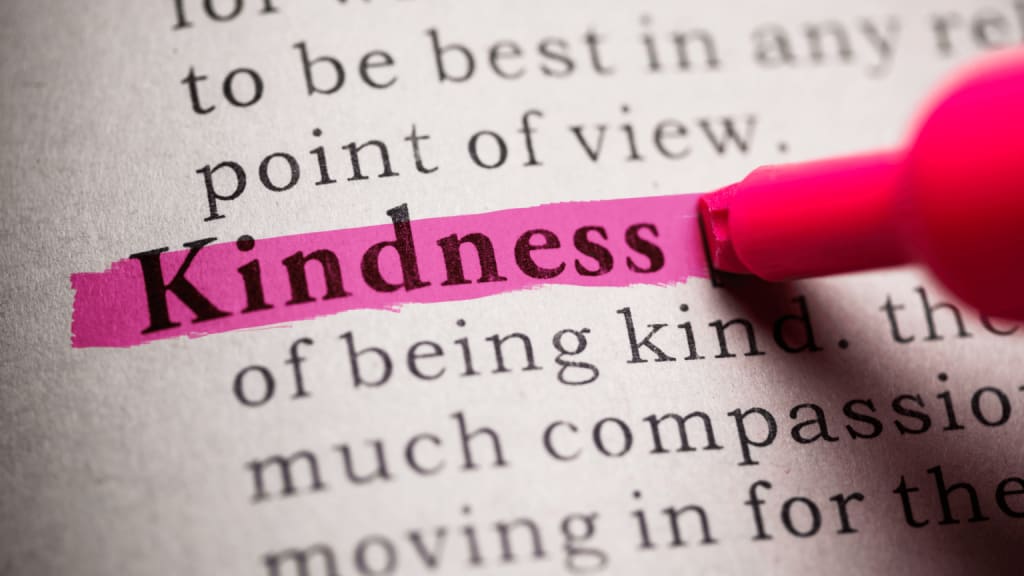 February is kindness month! In my opinion, this word takes on its own meaning. From being attentive, considerate, generous, and respectful to everyone; it's time for everyone to take the time to be kind.
February is Kindness Month
In the first place, it is important to do good things regularly. When you are doing something for others; don't expect anything in return.
Of course, the key to being kind is to be positive.
So, this day originated in New Zealand and was celebrated on September 1st. But, it is also recognized on other days. Hence, this month is a celebration for many.
Since February `17th is Random Acts of Kindness Day; it is important to do something nice for someone. More importantly, this doesn't cost anything.
Ask someone about their day.
Be grateful. Check out my What is Gratitude to You post. Although my contest ended; this article focuses on positive things you can do in your life.
Be nice
Pay it forward!
Show your compassion
February is Kindness Month – Good for Your Body and Mind
Did you know kindness is good for the body and soul? In fact, when you do something nice for others; it increases connectivity. Also, it reduces blood pressure and stress. Because most people like to help other people; this improves your relationships.
When you focus on someone; it helps strengthen a bond.
A smile and kind words go a long way…
When it comes to being nice to someone; it starts with you. Make this your norm.
So, the following are a few ways to make a difference.
Sign up to donate blood or time.
Volunteer
Moreover, when you do nice things for others; it positively changes your brain.
Do Unto Others…
"Do unto others as you would have them do unto you". When you think about these powerful words, a.k.a. the Golden Rule; this is an important message for everyone to follow.
At the same time, the things you do for others can be helpful. When you are putting more effort into a business or a personal relationship; the more you will get out of it.
So, if you want to be treated with respect; you have to treat others likewise.
Although it is important to put yourself first; sometimes you need to take a back seat. For instance, if you know a person is trying to accomplish something; give them a hand. When you listen to someone and help them solve an issue; it shows you care.
Be Kind to Yourself
Of course, we all need to be kind to ourselves.
If you don't know how to be kind to yourself; these are a few tips to get started.
When you are alone; use the time to focus on things you like.
Meditate
Another idea is to participate in an activity or something you like. For instance, if you like participating in sports; join a team. If you like art, cooking, or photography; take a class. If you like listening to music or podcasts; turn up the volume.
More importantly, embrace your personality and quirks.
Make Changes
So, if you are wondering what you need to do to make changes; it is really quite simple.
Are you ready to kickstart kindness? Well, if you answered, "Yes", you can begin your journey to show kindness to the following:
Colleagues
Community
Environment
Family
Friends
Home
Neighborhood
School
Yourself
To register for this program; click on the link to Kickstart Kindness Registration Form.
When you make changes; this will not only benefit others but also your own well-being.
So, If you want happiness; put on your happy face. If you want others to be happy; show compassion.
In summary, Keep Calm and Kindness Forward
As always, I welcome your comments on how you will celebrate February is Kindness Month.
About the Creator
Hi - I'm Lynne Black, Founder of Fashionista Bombshell Whims!
I'm a Freelance Writer/Blogger and Published Author.
My stories and posts offer a peek into my life.
Of course, my goal is to inspire you through my books and articles.
Reader insights
Be the first to share your insights about this piece.
Add your insights