Super Bowl LVII – Everything You Need To Host A Fun Party
What are your Plans for Super Bowl LVII?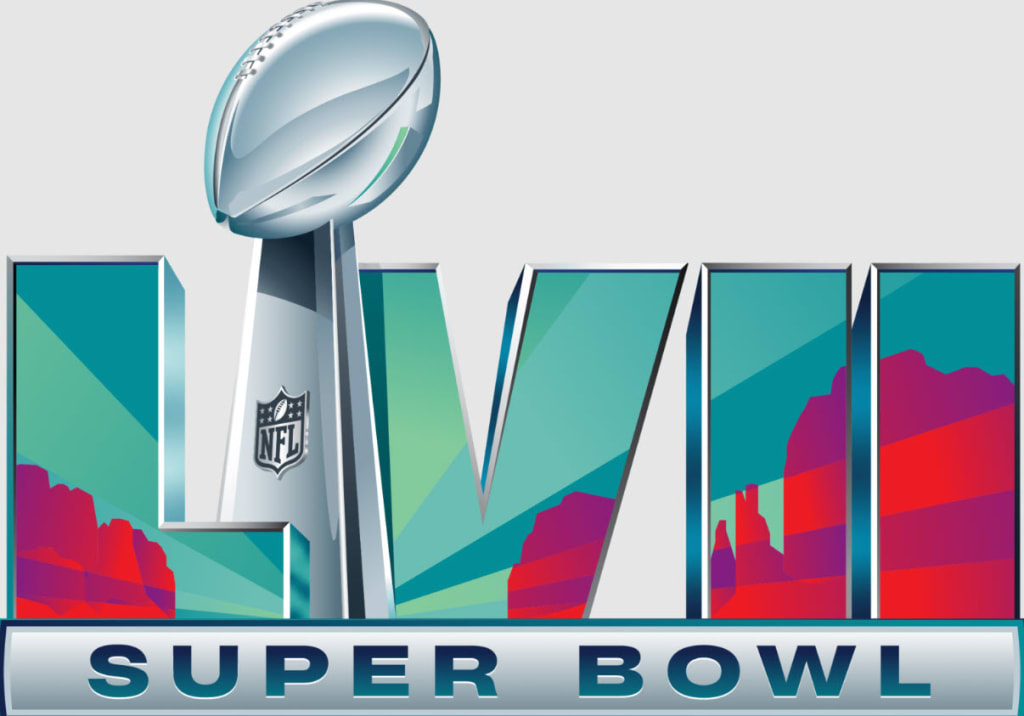 Super Bowl LVII is almost here! So, are you hosting a party? If you answered, "Yes"; I have everything you need for eating, drinking, and football viewing.
Super Bowl LVII
So, this year's big game will be coming from State Farm Stadium in Arizona on Sunday, February 12th. Hence, if you are going to Arizona; the stadium opens at 2:30 p.m. EST.
And, the game will begin at 6:30 p.m. EST.
The halftime performance will be by Rihanna. Although it has been quite a while since she introduced new music; it will be nice to hear her play and hear her music coming live.
Super Bowl LVII – Who Will Win
In the NFC Division, the Philadelphia Eagles hosted the San Francisco 49ers.
The last time the Philadelphia Eagles played in the Super Bowl; they beat the New England Patriots. Check out my New England Patriots Super Bowl LII Loss post to learn more about that match-up.
Of course, I watched both games.
I thought the Eagles were dominant in their win over the 49ers. However, it didn't help that the 49ers Quarterback went out with an elbow injury in the 1st Quarter. And, then the backup Quarterback went in and he was injured.
Also, the defensive unit gave up a lot of penalties.
So, overall this was a disappointing game – Eagles 31 – 7.
In the AFC Deivison, the Kansas City Chiefs played the Cincinnati Bengals for the second time in two years in the AFC Championship Game.
Although the Bengals have won the last 3 matchups against the Chiefs; they weren't able to make it 4 games in a row.
This game was well played.
In the 4th quarter, the game was tied 20 – 20. . With less than a minute to go; Mahomes was able to get his team into field goal range and they were able to take the lead 23 – 20.
So, the Kansas City defeated the Bengals to win the AFC and will head to the Super Bowl for the 3rd time in 5 years.
Game on!
Who will win?
Super Bowl LVII – Everything you Need to Host a Fun Party
Are you ready for kickoff?
When it comes to hosting a fun party; it is good to keep your guests happy by having party bites, and drinks on hand.
Whether you are having a few friends over or having a large crowd; you may want to get your home football ready.
Inded, I like to have all the fixings to get everyone ready for the game.
Football Pool Poster
Even if some of your friends aren't big fans of football; they will enjoy picking squares.
This game day poster is easy to use.
Luckily, my husband is great at organizing this. All you need is a deck of cards.
Also, if you are not having a party; you can bring this poster to work.
Super Football 2023 Party Pack
Of course, no party is complete without plates, and cups for the food and drinks.
This set has everything you need to decorate your table. Included in this party pack is a tablecloth, and supplies for 16 guests.
And, if you are having a larger crowd, you can always double up your order.
Football Plastic Bowl
This large bowl is ideal to hold chips, popcorn, or candy.
Also, this is great to use during the regular season or to give as a gift.
Madelaine Premium Milk Chocolate Football
Football fan or not; you will love these delectable chocolate footballs.
Moreover, you can put these chocolates on a tray or sprinkle them all over your table.
In addition to my above suggestions on everything you will need to host a fun party; check out my Super Bowl Game Plans post.
What to Serve
So, if you want everyone to cheer; it's essential to have great decor, snacks, and drinks.
Indeed, no party is complete without having lots of food. Meanwhile, there are certain foods that work well as finger food. For instance, you should have chips and dip, peanuts, or popcorn on hand. Or, you may want to have a charcuterie board with healthy veggies.
Another popular choice for most guests is meatballs. In fact, I have a great relationship with a Caterer who is preparing some great food for Joe and me to have. For example, we will be having Buffalo chicken meatballs, 2 different types of tacos – chicken and shrimp, and a few other yummy choices.
Also, I will be making a Mini Frankfurters recipe handed down to me that my Mom use to make to serve at various gatherings. Every time I make these; everyone asks for the recipe.
All you need is a package of mini wieners, grape or currant jelly, and chili sauce. Next, steam your weiners until they are tender. Drain the water. Next, mix the jam and chili sauce and pour over the weiners.
Add a toothpick to make these easy for your guests to eat.
Also, we will be having several different types of pizza for our guests to choose from.
Bon appetite!
Since everyone has different food they desire; we are hoping our choices are a win-win for our guests.
Finally, if you are looking for some styles to wear to a Super Bowl party; check out my Kick off the Season – Fashion and Ideas For A Touchdown post. Of course, I will be wearing something from this post.
As always, I welcome your comments on if you are hosting a Super Bowl LVII party.
About the Creator
Hi - I'm Lynne Black, Founder of Fashionista Bombshell Whims!
I'm a Freelance Writer/Blogger and Published Author.
My stories and posts offer a peek into my life.
Of course, my goal is to inspire you through my books and articles.
Reader insights
Be the first to share your insights about this piece.
Add your insights