Does Snapchat Detect Screen Recording on Android?
A detailed guide for answering the question; Does Snapchat know when you turn on the screen recording on Android?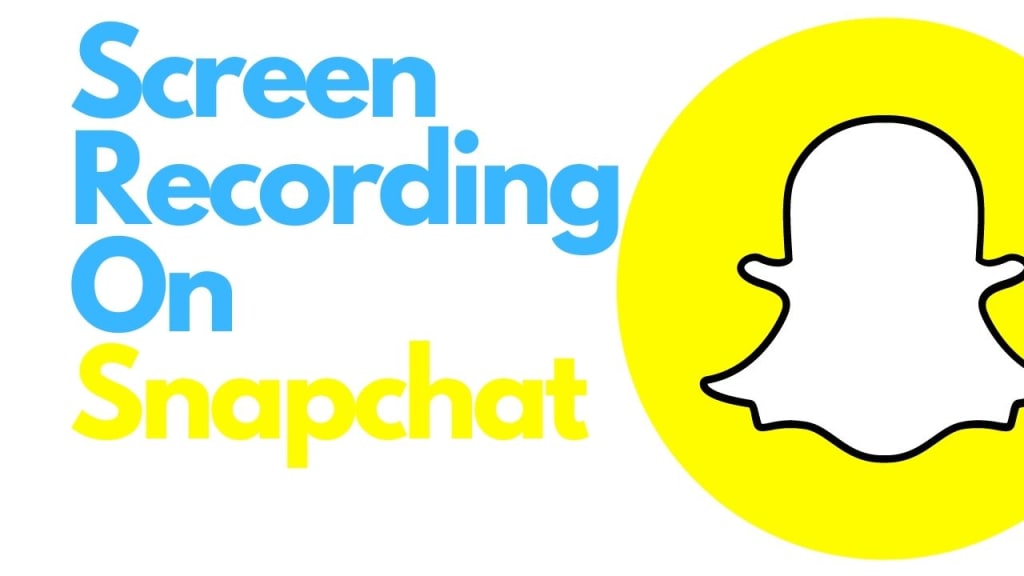 Does Snapchat Detect Screen Recording on Android? / Picture created by the Author
We commonly refer to "Android smartphones" as if they were all the same hardware with the same operating system. However, there are numerous versions and releases of the Android operating system and hundreds of different physical smartphones and tablets that can run it.
Aside from the huge number of alternative Android configurations, the Android operating system itself is highly open; any phone manufacturer can start their Android branch and substantially modify any code they choose (and many phone makers have done exactly that).
Furthermore, the Android OS makes it very simple to create powerful applications, and those applications typically have complete control over the device.
This suggests that Snapchat's attempts to detect screenshots taken on Android phones were doomed from the start. The app can tell if the standard control combination for taking a screenshot (volume down + power button) has been used and if the operating system's built-in screenshot software has been utilized. The difficulty is that there are hundreds of alternative ways for an app to snap a screenshot, and Snapchat is having trouble detecting them all.
The bottom line is that taking an unnoticed screenshot on an Android phone is simple; this is an excellent security flaw.
Screen Capture on Android
You can use the following easy processes to implement screen capture on your Android devices:
Swipe down from the top of the screen to the bottom, then tap the screen recorder.
After you've completed the capture, touch the STOP button at the bottom of the screen.
How to Screen Record on Snapchat Without Them Knowing on Android?
If you want to snap a screenshot of a Snapchat conversation or video without being noticed, there are a few options.
Use another phone. The simplest and safest technique is to use another phone to record the screen of your primary phone. Taking a screenshot of a phone screen will supply you with a usable image. However, the quality will be poor.
Shut down the computer. Search for the post you wish to screenshot in the Snapchat app. After it has finished loading, turn off the WiFi and mobile data. To prevent your phone from automatically reconnecting, put it on airplane mode. Go to System settings and look for Snapchat in the Apps folder after taking a screenshot. Snapchat's Storage should be cleared of both cache and data. Re-enter your Snapchat password and reconnect to the internet. This feature is only available to Android users.
QuickTime. This is for iPhone users only. After installing QuickTime, connect your iPhone to your computer. In QuickTime, go to "File" and then "New Movie Recording." A menu with additional recording options shows when you move your cursor over the recording button. Assign your iPhone to the role of recording device.
Use Google Assistant. This is a game that is only available for Android users. Open Snapchat and find the message or photo you want to save. Then, request that Google Assistant take a screenshot for you. After that, save the screenshot to the cloud or submit it to Google Photos. You won't be able to save the screenshot to your phone's gallery.
Use a third-party app. For Android and jailbroken iPhones, there are a plethora of free third-party screenshots and screen recording apps. You'll have no issue finding one that Snapchat doesn't detect. Download the app, capture a screenshot while talking to a buddy about the issue, and see if Snapchat recognizes the screenshot.
Is it true that Snapchat notifies you when you take a screenshot in your story?
Snapchat does not send screenshot notifications for stories, but it does for one-on-one discussions. Though, as seen below, you can always click on your story to check who has viewed it and who has taken a copy of your snap.
What app can you use to take screenshots of Snapchats secretly?
Sneakaboo is a Snapchat screenshot app that allows you to take screenshots of your stories or snaps. To my knowledge, there is just one app that will enable you to get the most out of Snapchat right now, and it's called Sneakaboo, formerly known as Snap-Hack. The program, which is available for free on the App Store, allows you to store screenshots without sending any notifications.
Is Snapchat able to identify whether you're recording your screen?
When a screen record is utilized while viewing someone else's snaps, some Snapchat users have claimed that the program sends a screenshot notification. If the user using the app hasn't also got the latest version of Snapchat, the fully updated app may not identify when screen recording is activated.
I hope this helps.
You can read more stories about Snapchat here:
Taking Screenshots on Snapchat: Can Snapchat allow Screenshots? A Begineer Guide
Does Snapchat Notify Someone When You Look at Their Snap Map?
apps
I am a blogger who writes about Blogging, YouTube, Quora, Medium, Substack, and Vocal. We also publish content about everything. https:/aamirokamal.medium.com
For business inquiries: [email protected]
or Twitter: @_aamirkamal