Choosing the Right Payment Gateway Provider for Your Business: What to Consider
eCheck offers a convenient and flexible payment option for customers. With eCheck, you can make payments from anywhere, at any time, as long as you have an internet connection. Additionally, eCheck allows for recurring payments, making it an ideal choice for subscriptions, memberships, and other regular payments.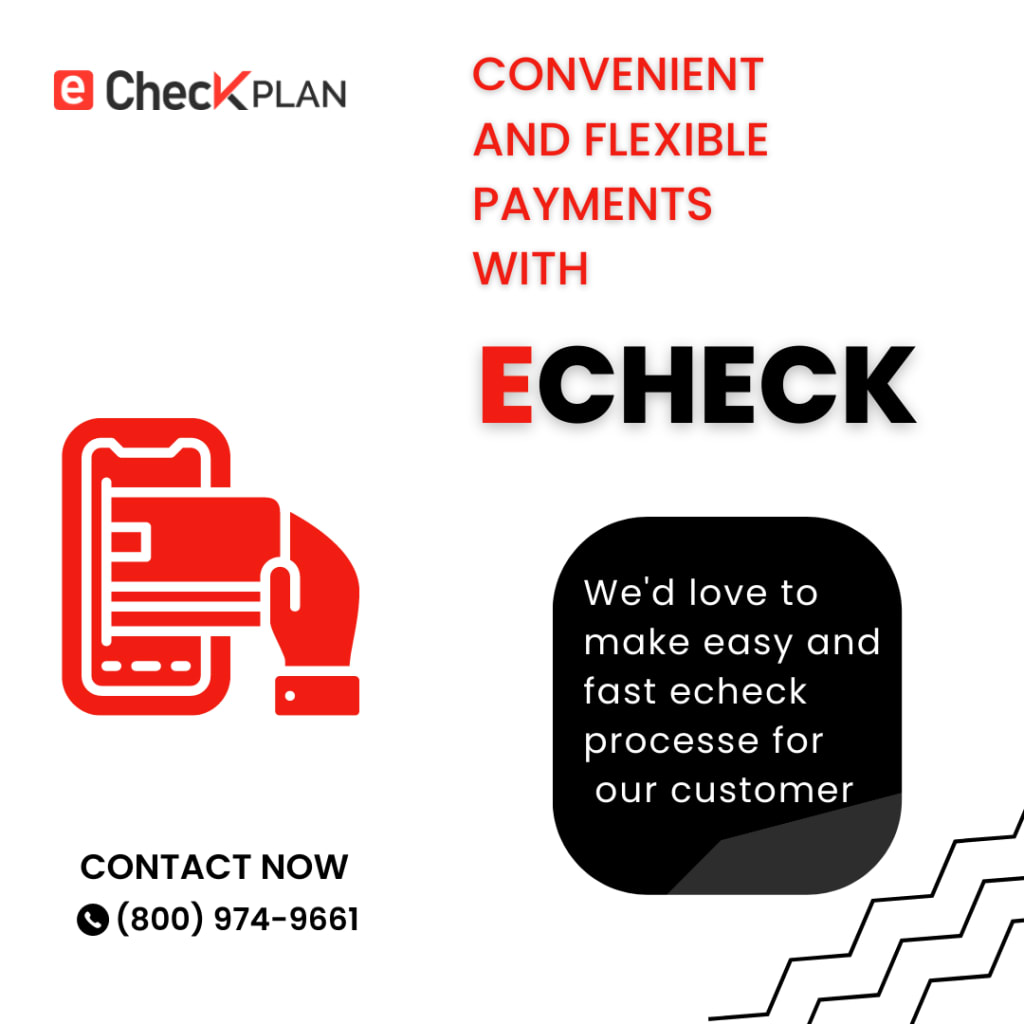 The choice of a payment gateway provider is a crucial one to make if you are an entrepreneur or business owner who wants to sell goods or services online. Customers can pay for your goods or services online using their preferred payment method, such as credit cards, debit cards, e-wallets, or bank transfers, thanks to a payment gateway provider.
For your business to succeed, finding the correct payment gateway provider is essential. The best service should enable smooth integration with your website or mobile application, ensure dependable and secure transactions, and provide affordable rates and fees. We will go over the elements you need to take into account when selecting a payment gateway provider for your company.
1.Integration: Choose a payment gateway company who makes it simple and quick to integrate their services with your website or mobile application. To support in a smooth system integration, the provider should provide clear documentation, development tools, and support. Look for a service that offers a pre-built integration with the platform if you select a well-known e-commerce platform like Shopify or Woo Commerce.
2. Security: When it comes to online payments, security is essential. To safeguard your company and the private data of your clients, you should find a payment gateway provider that provides strong security features. Choose service providers who offer end-to-end encryption, fraud prevention, and adherence to security norms like PCI DSS.
3. Costs: Providers of payment gateways charge fees for their services, Such as startup, monthly, or transaction fees. To guarantee you receive reasonable prices, make sure you comprehend the provider's charge structure and compare it to those of competing service providers. For foreign transactions, chargebacks, refunds, or chargebacks, certain providers could impose additional fees
4. Payment options: When it comes to payment options, your consumers could have varied preferences. To meet the needs of your clients, find a payment gateway provider that accepts a variety of payment options, including bank transfers, e-wallets, credit cards, and debit cards.
5. Consumer support: Choose a company that gives dependable customer assistance for payment gateways. Seek for service providers that have a dedicated support team and give 24/7 assistance through phone, email, or chat.
Choosing the best payment gateway provider for your company demands careful evaluation of a number of variables, in conclusion. Choose a provider that provides seamless integration, strong security, affordable prices, a variety of payment options, and dependable customer service. Your clients may enjoy a simple and safe online payment process by selecting the best payment gateway provider, which can help your company succeed
There are several reasons why echeck payments are a great option for merchants:
1. Cost-effective: Echeck payments are often much cheaper than other payment options, such as credit card processing fees. This can help you save money on transaction fees, which can add up quickly for small businesses.
2. Lower Risk: Echeck payments are more secure than traditional checks because they are processed electronically. This reduces the risk of fraud or bounced checks, which can be costly and time-consuming for merchants.
3. Faster processing times: Echeck payments are processed much faster than traditional checks, which means you can receive payment faster and improve your cash flow.
4. Convenience: Echeck payments are easy and convenient for customers to use, as they can make payments directly from their bank account. This makes it more likely that customers will complete their purchase, rather than abandoning their cart because of payment issues.
5. More options for customers: Offering echeck payments provides your customers with more payment options, which can increase the likelihood of them making a purchase. This can help you grow your customer base and increase sales.
About the Creator
ECheckplan.com is the leading payment facilitator bridging the gap between merchants and merchant account providers.
Reader insights
Be the first to share your insights about this piece.
Add your insights