The Future is Now
Cashless Monetary Exchange Is Just About Taking Over!
Cashless Money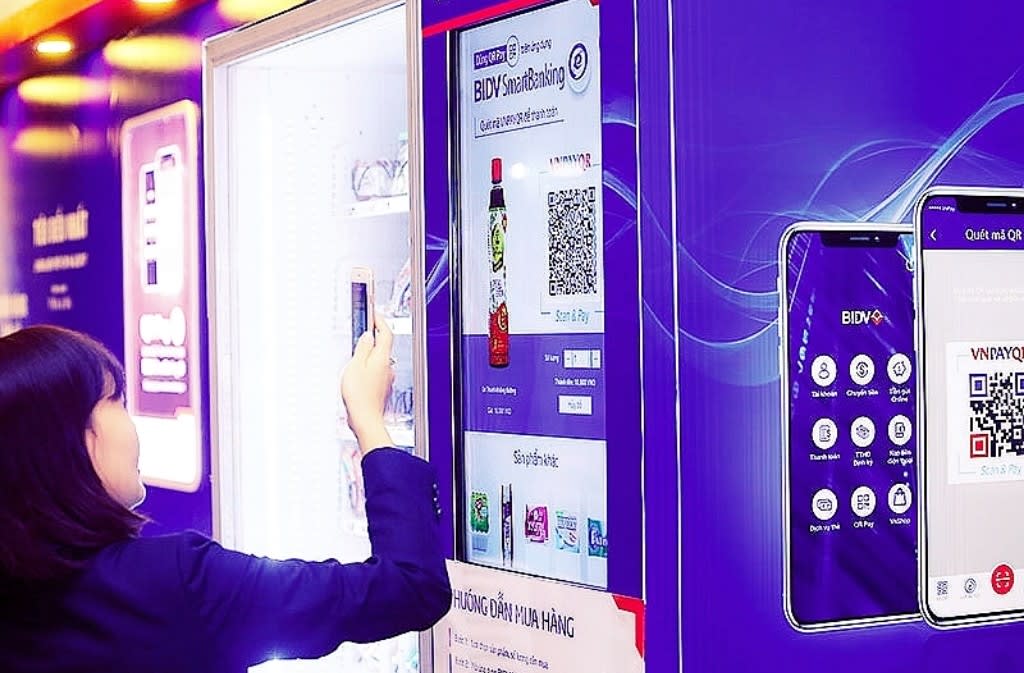 Money has been advantageous in all areas of life. Yes, money is used to measure value, pay all debts and taxes, and also manage inventory. But are the paper notes and metal coins really relevant now? This is what most companies and consumers consider. Digitalization of money is the latest development trend. People have developed trends in electronic payment mechanisms, including cards (debit, credit, and contactless payments), mobile payments, digital wallets (Apple Pay), and so on. This payment system is growing rapidly in both developed and developing countries.
Today, when you walk to any institution (schools, businesses, churches, clubs, etc.), you can count many people using mobile phones. This alone tells you that, mobile technology has taken over the world markets in various ways, including banking. The flow of mobile devices, and the introduction of mobile banking services contribute to the trend of rocket fuel. In fact, modern methods of payment through mobile applications are very fast and simple. You can pay everything through your app, including small retailers. Digital payments have been easier and simpler. With cellular technology, you can have less money in your daily work activities without worrying about being robbed.
Since the public is only a part of this digital technology, most companies, including the financial and non-banking sectors, and even electronic money providers, have no choice but to join this trend of business to promote the cause. As if that's enough, most governments can also benefit from this payment system, because digital money can be easily tracked. It is estimated that less handling of money can save billions of dollars. According to a recent report on the digital money index in 2019, the US government loses 400-600 billion dollars a year due to low taxes, half of which were "directly activated" by financing economies.
Meanwhile, many companies believe that banknotes and coins sent via electronic networks have good value. Money is credited directly to a bank account. They no longer carry stacks of money from one point to another. Because companies and people pay faster, the economy also grows faster.
Small businesses are beginning to change the receipt of physical paper money to ensure the convenience and security of digital forms of payment. A lot of countries are now avoiding the use of cash, and in 2023 it will be impossible to accept that money as a means of payment. Of course, paper money and coins may still be in the system, but you cannot use them in practice. In a few years, more than 60 percent of world institutions, including the financial sector, will become a society without money.
One of the countries that accepted the idea of ​​this payment system was Sweden. They believe that cashless transactions contribute to better financial inclusion, especially through cellular devices, because it makes it easier for people to open bank accounts. With the majority of the population having smart phones, cellular payment mechanisms such as Swish, introduced by Swedish banks, also increased. Surprisingly, sign posts of "No money received here" are increasingly being used in most companies and institutions in Sweden. However, the Swedish government has announced it will urge that people save money at home in an emergency.
Vietnam has also made every effort to promote a monetary economy, focusing on developing digital payments to achieve a broader demographic environment. Hard work has been done in supporting the plan, including the legal framework that follows the example and attention aimed at e-banking, mobile banking, and digital transactions.
I can't talk about this issue without mentioning technological Chinese. Electronic transactions in China increased from four percent in 2012 to 34 percent in 2017, according to a report from the McKinsey Global Payment Card from 2018. Meanwhile, it is still difficult to continue using cash as a means of payment. Banking laws in most countries replace contract law, which means that companies must accept the same "legal tender." In Scandinavia, like in Denmark, four million people use MobilePay, and have similar statistics in Norway. Go to a dealer in Denmark, and try to make cash payments. The answer will be terrible. The same applies to taxis. The driver's reaction to cash, and not mobile payments, for their services varies.
More and more countries are joining in payments without cash, especially when card payments for goods and services are increasing rapidly. Africa cannot be forgotten in this title. The fact is that, money is still dominant, but mobility is gaining momentum. In countries such as Ghana, Zimbabwe and Kenya, the total annual money transfers are more than half the GDP of the countries concerned. In Nigeria, One Finance (OneFi) has purchased Amplify Payments, a digital payment system, to enable customers to participate in the digital transaction system. Africa has more than 28 million cellular users. In fact, mobile payments in Africa have developed with the support of several large institutions such as Mobile Money MTN and Orange Money. At present the market is far more diverse. Cellular money now exceeds bank accounts in sub-Saharan Africa, according to an IMF report.
However, there are also those who oppose the entire circulation of payments without cash. That is, if it is effective for large institutions, it does not always mean that it works for the whole community. For example, in Switzerland, 70 percent of households prefer cash than large ATMs, according to a 2017 Central Bank report on payment methods. Nonetheless, in Great Britain, bank-owned ATMs are less common, especially in rural areas, and are sometimes charged. Regardless of the invasion of digital transaction payments, cash is only a substitute payment mechanism when electronic payments fail due to system breakdown, power outages, or even cyber attacks. I remember that a few months ago, when the Visa Network collapsed in all of Europe and England after the rejection of hardware, cardholders could not pay for 24 hours. It was a terrible situation, but money made it urgent. In Japan, cash still accounts for 40 percent of the economy.
In all these cases, the bank has a reason to be happy with the decrease in money. Simple accountability and reporting, as well as the speed of payment, may be the logic for receiving payments without cash. There is also a lower risk of placing cash in a trading company.
About the Author 🇬🇭
Osei Agyemang is a passionate and creative content writer / editor who is an expert in writing interesting and innovative contents. Osei is also an addicted travel enthusiast who likes to visit and tell the stories of interesting places around the world. He is an award winning National Artist who studied Psychology, Journalism and Global English Language at University of Strathclyde and the University of Glasgow respectively.
Email: [email protected]
future

Osei Agyemang
A passionate writer & editor with a zeal for creating exciting and innovative contents. Osei Agyemang is also a junkie fan who loves to visit and tell interesting sites around the world. He has studied Psychology and Journalism.
See all posts by Osei Agyemang →