BUYING A BLENDER – WHAT TO CONSIDER?
Guide To Buy A Good Blender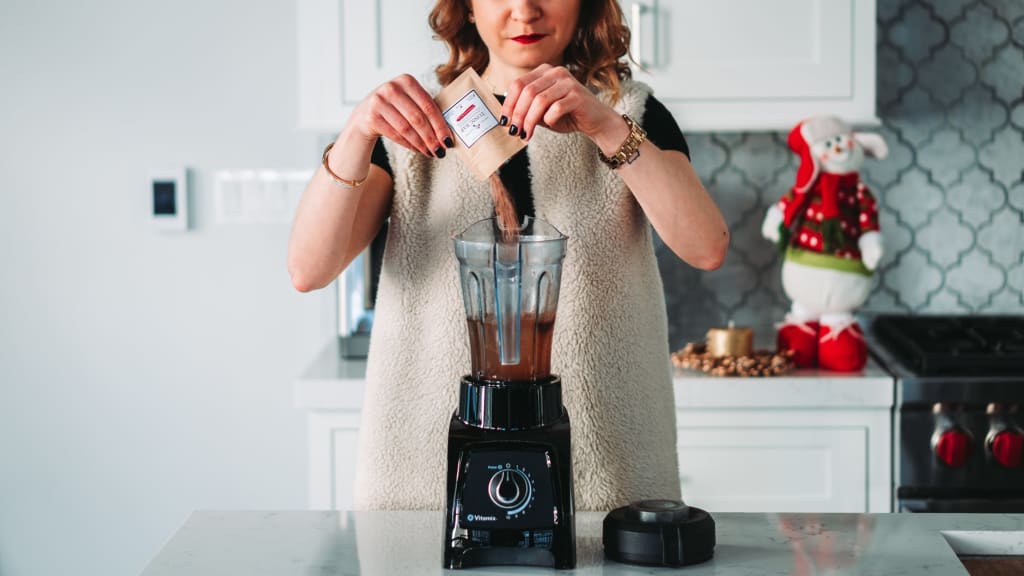 A blender is basically an electric machine that liquidises, chops, and mixes food materials.
Blender can be of two types:
Countertop Blender
It is the simplest kind of blender with a base powered by a motor. It comes with detachable containers and runs on electricity.
Hand Blender
This kind of blender is a stick blender. It comes with an electric motor and blades that are attached to the shaft/stick. The motor rotates the blades and runs on electricity or batteries.
Some people would say that a blender is not that essential in kitchens, whereas some of them severely depend on blenders. A blender makes the preparation of food more efficient and easier; thus it saves time in the kitchen. It reduces human effort.
Buying a blender only sounds like a simple task, but with all the different types of a blender and its various functions available in the market these days, it takes many considerations to ensure one's purchase for the perfect blender.
Characteristics of blenders:
Blenders vary majorly in capacity.
Countertop blenders come in glass or plastic materials, with top models usually being glass, while budget blenders mostly being plastic jars.
A stainless-steel blade is stronger and more durable than other blades, especially for the purpose of ice-crushing.
If you need a blender just for making smoothies and drinks, you can choose the one with at least 500 watts power and ice crushing blades.
For chopping and grinding tasks, a blender that has chopping blades as well as basics of processing functions is required, a standard blender would be acceptable for most blending, stirring and mixing tasks.
Hand blenders offer the convenience of blending and mixing in a bowl or hot pot on the stove. It has a small blade foot; they easily handle smaller amounts. Blenders are compact and can be handled very easily, and some models can be provided with handy wall racks.
They are available in both electric or cordless power and are ideal for mixing cooked foods, creaming soups, blending drinks and other uses as well.
Things to consider while you buy a blender
A countertop blender offers are straighter forward. It has an attached motor with a fan for steady blending performance. Countertop blenders provide features for multiple speeds for blending, mixing, chopping, etc. Consumers usually prefer blenders with 3-5 fan speed but the professionals prefer blenders that have different speeds of running.
A hand blender is the least expensive of all of them. It is a handheld device which is light in weight and easy to use. This blender can fit inside any bowl or a pot to blend certain ingredients. For recipes that require lots of crushing, a hand blender works best. It is also perfect for making soups and smoothies.
High-performance blenders work with soft and hard ingredients as they offer such blending features which makes these types of blenders the most expensive blenders in the market. One can make different types of butter, doughs with such blenders. These blenders provide features like grinding nuts, crackers, cereal, ice, and other ingredients. Such blenders offer an easy clean-up, great warranty, and a durable base for different sort of blending activities.
How to find the right blender size for you?
A countertop blender would be the best if you don't cook at home regularly and prefer to go out for food.
Owning a high-performance blender is preferable, when there is a huge family or you are a professional as it holds at least 6 to 10 cups of food.
On the other hand, a small-sized blender can handle around 1-2 cups of food. It can blend vegetables, fruits, and other ingredients as well.
The plastic and glass jars differ a lot in terms of weight and capacity.
Hand blenders: The practical design has made it possible to blend soft ingredients in less than 15 minutes, such blenders have a shaft of 10-12 inches. And other blenders used by professionals come with a shaft length of 15-20 inches.
Countertop blenders: the blending capacity of a countertop blender would be somewhere around in between 40 to 72 fluid ounce which is plenty for the families with more efficient level markings and tight attachments.
High-performance blenders: these blenders come with a whopping capacity of around 145-ounces. This allows better elasticity for making smoothies, pastries and butters.
There are many other blender jar containers like plastic, glass, and stainless steel. So we will look at the pros and cons for each of them.
Plastic: A plastic blender jar is a classical type of blender. Most of the people use a plastic blender jar as compared to glass or stainless-steel jars. As plastic jars are more convenient, lightweight, and portable as compared to the other two. Using plastic blender jars works well with the personal blenders because they're a bit practical and harm-free choice for traveling as well. On the other hand, considering the cons plastic is more likely to get scratches and dents than glass or stainless steel. So, if for crushing hard ingredients such as ice if you use plastic jars it might get tricky as it can cause the interior of the blender scratched with time, and hence reduce clarity and ease of use. Also, BPA-free plastic containers are not safe to use as suggested by different studies.
Glass: The plastic blender jars provides chemical leaching and scratch-prone disadvantages with, glass blender jars flourish. Glass jars offer better clarity as compared to plastic jars. They're even easier to clean having no risk of staining. The greatest advantage of using glass blenders is that they do not allow food odours which plastic jars do.
Stainless steel: Stainless steel blender jars are mostly commonly used by commercial blender brands. They are very powerful as well as durable than other blenders. And they also offer large blending capacity and they meet all the multipurpose blending needs for crushing, making paste, and churning of hard ingredients.
The only disadvantage we have of using stainless steel blender jars is the lack of clarity. The plastic and glass jars whereas let you quantify the blended ingredients and provide transparency which the steel blenders do not have.
On the other hand, as we all know glass jars are not as durable as plastic blender jars. If mishandled, the glass jars may break. Plastic blender jars can be used for rough usage. But in case you want better usability than glass and plastic blender jars, opting for a stainless-steel jar is more fitting.