Boost your Sales with Artificial Intelligence
"AI in Sales and Marketing makes your business smarter."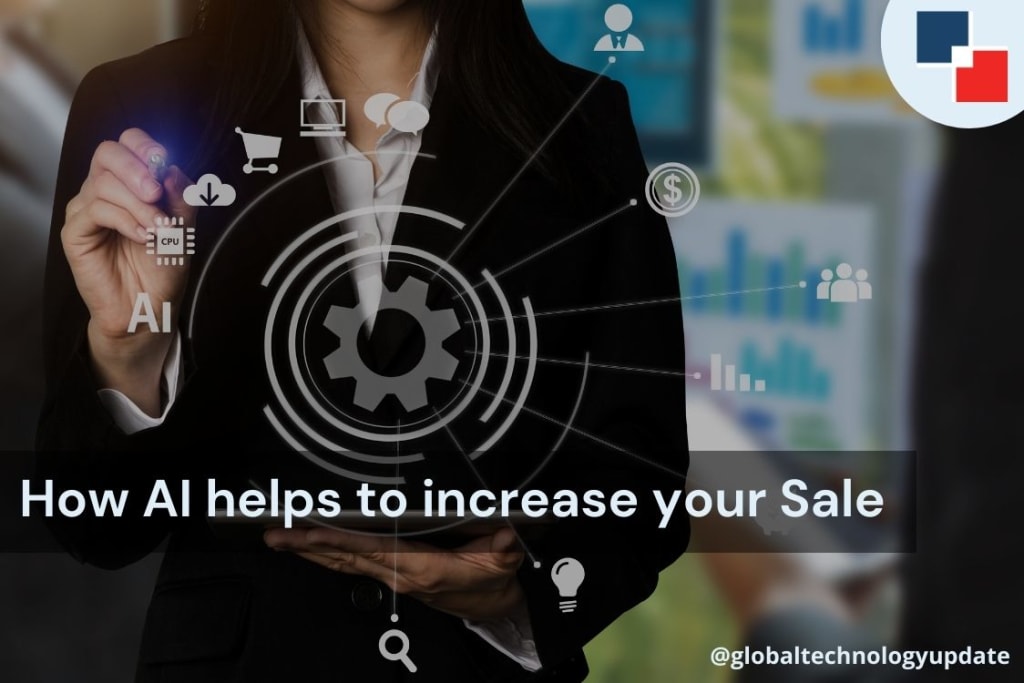 Artificial Intelligence
Artificial Intelligence has become an important part of our lives. It's used in everything from self-driving cars to smart speakers. But how much do we really understand about this technology? In this article, we'll explore how AI helps to increase your sales.
AI has changed almost everything, including Sales. It changes how customers buy and how salespeople need to sell. AI helps us decide what to buy every day, from the shows we watch to the routes our drivers take to the next thing we order online.
Using artificial intelligence, your marketing team and salespeople can develop predictive models that provide additional information about the behavior of your customers, industry trends, and new sales prospects.
Taking advantage of AI tools will definitely help you raise sales and allow you to be smarter and faster in order to keep up with the competition.
At the end of the day, increasing sales comes down to having the MOST data that can be fast analyzed and turned into actionable strategies. So, AI can help you reach your goals by making you more productive and giving you more time to focus on what's important.
Here are some ways that AI systems can be a major growth driver and help your business-to-business sales grow.
1. Enhance your customer service
There is no doubt that customer service and sales are connected. Customers who like your service will buy from you again. Additionally, they may refer you to their friends.
Adding a simple chatbot to your website can do a lot to improve customer service. Give customers the immediate response they want when they have a problem. Redirect customers to self-service choices they may not be able to locate independently. Show your customers that you care about them and their needs.
2. Saves time to emphasize selling
Salespeople need to focus on selling, but typically spend a lot of time on manual processes like entering meetings and email notes in the CRM. Research indicates that sales representatives spend approximately a quarter of their time selling to customers.
AI saves sales reps time by automatically keeping track of communications, appointments, and other important sales tasks. Instead of focusing on manual inputs, sellers may concentrate on selling and creating connections with clients. In turn, this boosts morale and reduces the turnover of sales representatives.
3. Suggestions for New Products
A simple method to use chatbots to enhance sales is to train your chatbots to recommend products to clients who are shopping on your website. This approach helps you improve sales by letting chatbot customers know about things they might not find. Basically, you'll be making your chatbots into personal shoppers for your customers.
A customer who buys a set of cookware on your site, for example, could get a suggestion for a set of matching cooking tools, a cookbook, or an apron. The concept is comparable to what Amazon does when it displays the "People who bought this item also bought" links on a product page.
This kind of programming is more complicated than a simple chatbot for customer service, but it can lead to more sales.
4. Increase productivity
Adding AI to your customer care can save your personnel time so they can spend more time with in-store customers.
AI chatbots may handle simple customer support inquiries such as order status, password change, and delivery tracking. Your employees will spend less time on repeated requests and more time, at least in theory, with customers who are ready to buy.
You'll improve customer service by delivering them faster service than an employee. AI technologies can deliver the knowledge an employee needs to provide top-notch service without asking the consumer to repeat themselves.
5. Meet Customer Requirements
Do you know exactly what your customers want and why they want it? If you don't, or if you only collect detailed information from your customers occasionally, you can use artificial intelligence to learn more about your customers and do a better job of giving them what they want.
Positive and negative consumer feedback is being collected in real-time by AI-powered solutions. You may obtain the information you require without having to wait for someone to call with a complaint.
The good thing about this is that you can change what you do to give customers the experience they want. You'll be aware if visitors are confused by your website's menu or unsure how to check out, and you'll be able to address issues as they arise.
6. Predict Up-Sales And Cross-Sales
Selling to your current customers will help you sell more and make more money. Cross-selling and up-selling work because they are cheap ways to bring in more money on the top line. But it's hard to find people to sell to.
You can spend a lot of money on marketing to people who don't buy, or you can use AI in sales to divide customers into groups who are willing to buy an upgrade (upsell) or a new product from you (cross-sell).
You will learn important things about customers who are ready to sign up for more or better services or products. In the end, you will see a drop in your marketing costs and a rise in your sales.
list
About the author
Global Technology Update is a global platform exclusively for IT industry to share, exchange ideas, facts and information, views on the Different technologies.
Reader insights
Be the first to share your insights about this piece.
Add your insights