Bettering Ourselves Through Technological Developments
We have become better because of technology and can continue to thrive along with it's further developments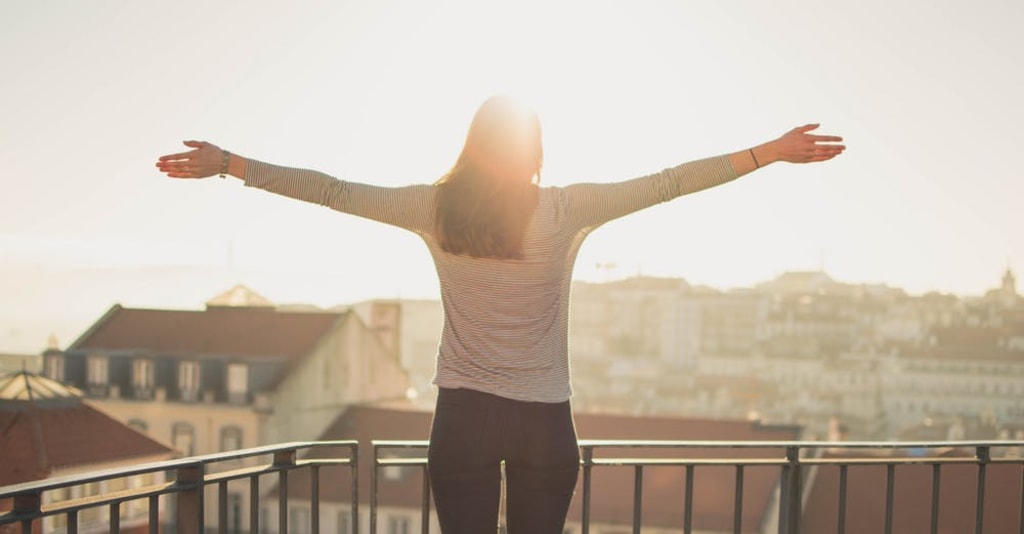 Introduction: The Digital Evolution of my Life
Not even a decade ago the thought of digital sovereignty was but an opaque dream. When reflecting upon how much technology has influenced my life, I noticed that my life could have only been a fraction of what it is today without all this new technology. Now, while I may not be aware of how military grade thermal-nuclear vision guided missile technology has indirectly impacted my life; I am acutely aware that new technology (let's just for the sake of sanity regard to it as technology that belongs to the Industrial revolution 4.0 Era.) has enhanced my life.
Wealth Building and Financial Sovereignty via Technology
Have you heard of the digital nomad lifestyle? Well at a high level it is a digital entrepreneur, it refers to a lifestyle that professionally supports itself almost exclusively on a digital layer. Some of the technologies that have contributed to this becoming a possibility are Blockchain/DLT, Cryptocurrency, and other financial tools (ecommerce drop shipping). I began to pursue a free life (free in the sense of working for myself) through the tools of E commerce such as Shopify, Mail chimp, and Ebay + PayPal. With the help of the new tech I was able to create a stream of finances all while investing my computational resources to earn crypto and learn about the crypto economy. The cryptocurrency systems themselves (yes I mean Bitcoin and Ethereum) have allowed me to supersede my innovative desires to create economic super-fluidity; it also allowed me to practice investing and through time (and tears of joy) create abundance in my life. The knowledge base alone has allowed me to create a professional self image and even launch my own startup related to financial technology; hopefully allowing and empowering other to build value with the help of web 3.0.
Security and peace of Mind for my Loved ones
I care about the safety and happiness of my loved ones. My near and dear best friend Rotem is a low voltage electrician and hustler. Wanted to leave from his regular 9-5 lifestyle, Rotem has begun to build an electrician/ handyman business that installs intercom and camera systems. One aspect that he decided on in order to push his business to the next level was offering people wireless security cameras. With those cameras he was able to build his business bigger, faster, and enhance the overall quality of life for his clients (one of which I am).
Experiencing first hand how the security cameras improve one's family and private life, I got interested in the concept of smart design. Exploring smart homes, solar grids, IOT tech (that is coupled with blockchain tech) alongside carbon trading, I was able to build a strong understanding of how life will be changing as we move forward. Which in turn bred clarity in my thoughts and gave me the confidence to draw a path for myself in life.
While the clarity of thought made my immediate life better, it had also begun to brew other positive side effects for my loved ones through me; mom became proud of life direction. Grandparents felt comfortable that I would be part of something. Dad hoping I make it to the top.
Social Cohesion and the Network Effect
As human life becomes all the more connected online (I subscribe to the belief that technology does not alienate, but in fact brings people together [in its own unique way]) the capabilities to meet new people, share thoughts and build strong relationships that benefit everybody are all the more present. I am a rather shy person by nature, and for me to build professional networks within the It industry was a nerve racking experience from just its thought!
Nonetheless, that first connection you make online. That first friend. Symbolizes something far greater than a news feed; it symbolizes the opportunity to expand your own world view through the "digital eyes" of somebody else. The ability to build yourself.
Using social media tools, such as LinkedIn and Facebook advertising platforms, I developed insight into the digital consumer and began constructing a professional image; a way that has never before been possible.
The stems far deeper than just social media platforms; this goes into the entire new culture of Esports and gaming. If you have heard the names World of Warcraft, Pokemon, League of Legends, Dota, Call of Duty, and so on, then I am pleased to say that it is possible we are of similar taste and build relationships with individuals that we meet in game. Those of us that get good at these games (not me) can monetize the skill and become professional E-athletes. I have a feeling that with the inevitable future integration of VR/AR/MR and other newer technologies that games will become something much more that what my limited consciousnesses can even begin to imagine.
From 1948 to 1984 to the year 2100 and Beyond
Technology has woven itself into my life and became an inseparable part of my identity. While there is backlash from the older generations as to the destructive powers of AI, the loss of privacy with all these sensors and monitoring devices and the such; the explorer inside me will always remind me that my life is built on top of and with new technology. I anxiously await to see Bitcoin on the Moon, My LinkedIn packed with professional quality connections, and my family secured with IOT tech. Ahead we charge into the future; if nothing else I feel calm and confident saying that it will be a digital one.