Best Upright Vacuum Cleaners Under $300
There are a number of reasons why one would choose an upright vacuum cleaner over a canister model.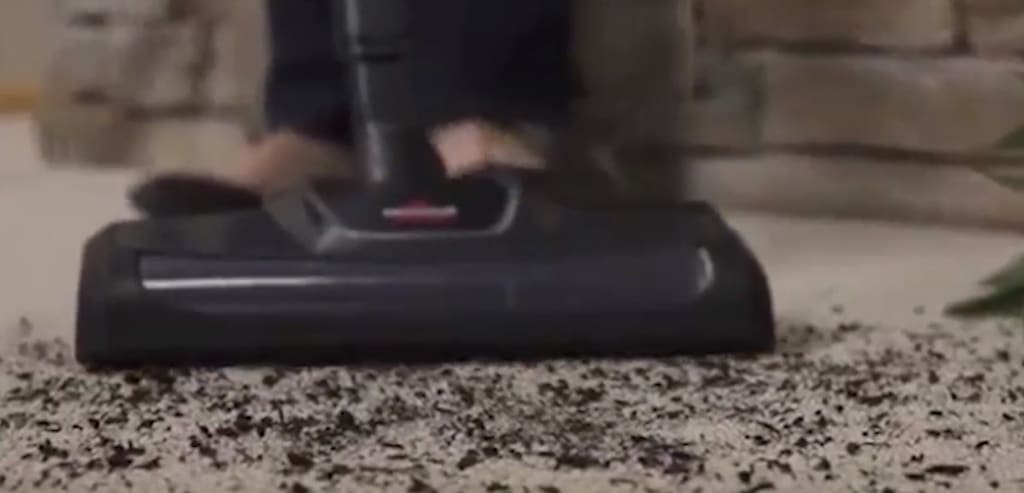 For one, you don't have to tow it around behind you, which is helpful if you're dealing with stairs at home. Also, most upright vacuum cleaners include accessories, which can be stored onboard the vacuum such as crevice tools and dusting brushes.
This versatile type of vacuum cleaner can be used on hard floors as well, thanks to its different settings where a user can change according to the floor type she is cleaning. Moreover, the brushes designed into this type of vacuum provide a wider cleaning area, so you cover more ground with each cleaning movement. With all these advantages, it is time to choose one particular vacuum cleaner. In this review you can read about other types vacuum cleaners. Here are a few suggestions to help you decide.
BEST UPRIGHT VACUUM FOR THICK CARPETS
If your home has carpets that deal with everyday tracks of dirt, vacuuming alone isn't enough for thorough cleaning. Deep cleaning of what ordinary vacuums leave behind is needed. You'd want to make sure all dirt, stains, and spots are gone for good. Thanks to Bissell 66Q4 ProHeat, you can do the vacuuming and deep cleaning at the same time.
The machine offers a spot-cleaning feature that allows users to spray a concentrated stream of cleaning solution directly onto stains. Moreover, it can extract most waters sprayed onto the carpet with ease, which means faster drying time. This is what makes the Bissell carpet cleaner stand out from the rest of the vacuum cleaners for carpets: it has a built-in heater that warms the cleaning solution, boosting the overall cleaning performance.
BEST UPRIGHT VACUUM CLEANERS WITH HEPA FILTER
The Eureka Boss Smart-Vac 4870MZ Upright is equipped with a sealed HEPA filtration system that captures 99.97 percent of allergens present in the air, and on surfaces of your home. Each compartment of the unit is built with rubber lining, preventing air from going out from the vacuum and back into the house. And its suction power is very impressive, tackling the job on bare floors, carpets, and pet hair. The machine also comes with a powered nozzle designed with a lifting visor for cleaning stairs with ease. Its brushroll can be adjusted into seven different heights, so you can clean different surfaces. Attachments include a crevice tool, a dusting brush, and an upholstery nozzle.
Keep in mind, though, that the Eureka Boss Smart-Vac 4870MZ weighs around 21 pounds. Some customers find this cumbersome, and say the weight is making the machine really awkward to maneuver. For us, though, this isn't a deal-breaker; we're getting an exceptional cleaning job for an affordable price.
BEST UPRIGHT VACUUM FOR ALL FLOOR TYPES
The Bissell 1132A Symphony doesn't only look aesthetically and ergonomically good, but it does its job impressively as well. It is the absolute best-priced cleaning machine in the market if you have a log cabin that's made of wooden floors. It has two features: one is to vacuum, and the other is to steam. As expected from Bissell, this unit is equipped with the cyclonic technology that gives it its good suction power. Additionally, its steam feature that is also ideal for hard floors, including wooden floors, can sanitize 99.99 percent of bacteria and germs on the floor. This is thanks to its hot airwaves that kill these unhealthy particles. You don't even need any chemicals as water would suffice.
Another great feature worth mentioning about this vacuum is its Dry Tank technology that maintains the tank is dry while you steam your floors. This prevents humidity from infiltrating the vacuum parts, resulting in better durability. Included in the box are four mop pads.
BEST UPRIGHT VACUUM CLEANER FOR THE MONEY
The Hoover Max Extract Dual V widepath F7412900 stays true to its name as it covers a wider path to clean than most vacuum cleaners. This is due to the patented Dual V technology provides equal suction from its entire base. Moreover, it gets six rotating brushes instead of just five like other vacuum cleaners; this allows the nozzle to cover more carpet in one single pass. It also has three different elevations that you can adjust according to the surface you're cleaning. Transitioning from low-pile to thick carpets and rugs is a breeze of work.
Another technology incorporated into the Hoover Max Extracts Dual V widepath F7412900 is the SpinScrub rotating brushes that go around the carpet fibers to lift dirt and grime instead of just passing through them. Additionally, it features an Automatic Detergent Mixing System that provides the best ratio of detergent and water without you having to do the measuring and mixing. This also means you can wet clean your carpets for a more thorough result. Its powerful 12-amp motor comes with a Heated Cleaning feature that helps dry carpet surfaces by applying the heat directly on the surface.