Best Mobile Security Apps
Want your phone info to stay private? Installing the best mobile security apps will make sure you get the privacy you need at a price you want.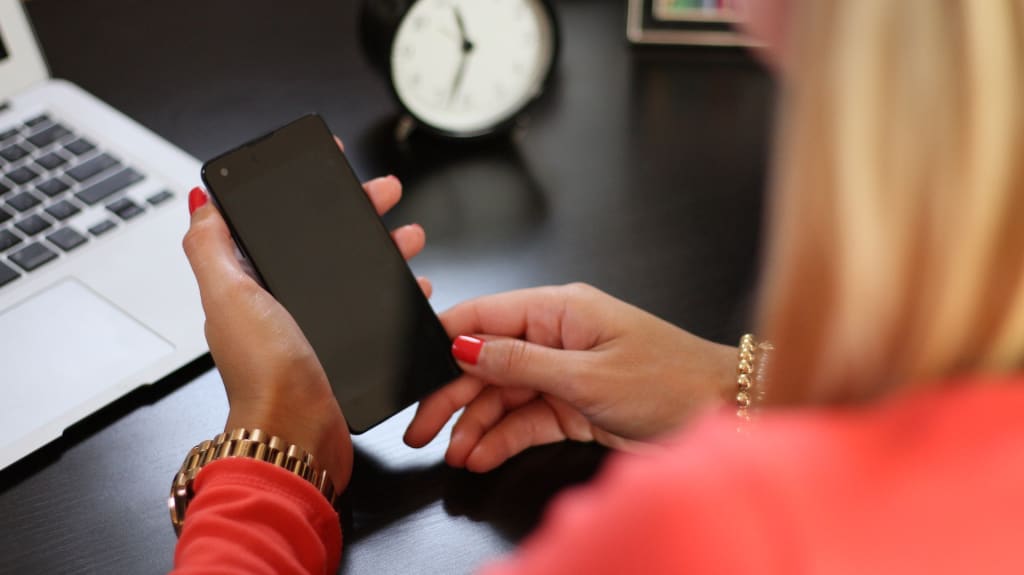 Most people tend to be pretty worried about getting their computer broken into, but don't give their phones a second thought. But, if you think about it, having someone access your phone is actually way worse.
If someone gets into your phone or tablet, they get access to all your contacts, all your emails, your photos, and your social media. In certain cases, they can even access your bank accounts or tinker with your smart home devices.
Protecting your mobile devices is crucial if you want to make sure you're safe. That's why cyber security experts suggest installing one of the best mobile security apps on the market when you get a new phone.
Having trouble keeping mind of all your passwords? We can't blame you. Remembering your passwords to everything can be pretty taxing, which is why 1Password works so well with both iPhone and Android systems.
As one of the best mobile security apps geared towards remembering passwords, generating new ones, and encrypting them, 1Password allows you to keep access to everything with ease. The only password you have to remember is the Master Password you select.
Accessing your stuff in full privacy just got a lot easier, and prices for this mobile app start at around $4.
If you know a little bit about cyber security, then you probably already recognize Avast as a pretty handy antivirus software suite that's highly recommended for beginners in the internet safety world. Surprise, surprise — they also are the makers of one of the best mobile security apps on the market for Android phones.
This app can run virus scans on your phone, help you figure out if you're on a site that installs malware, and even can help free up some extra space on your phone. Most impressively, this security app has a call blocker that can keep telemarketers away.
Amazingly, this is a free app, with pro upgrades available at a very reasonable price.
This is one of the most widely used security apps for iPhone and Android users alike — and part of the reason why that's the case is because it's been one of the best mobile security apps on the market for years.
Quick scanning, low memory usage, and an overall easy-to-use interface makes this a great anti-virus suite for any mobile user. It also has a number of easy to use security features that make it possible to prevent identity theft while you're going online.
It's free for a basic download, but costs $2.99 for a professional version. Either way, it's a great choice for people who are new to cyber security and mobile device safety.
Many phone users tend to be worried about choking their phones with too much data. We totally get that, since mobile devices only have so much space on them. AVL is great like that, since it offers a nice amount of malware protection without having too much bulk to it.
While it may not offer call blocking, spam protection, or other similar goods, AVL is amazing when it comes to accurately detecting malware and blocking it from harming your mobile device. It's free to use, and doesn't clog up your system — how can we hate on that?
Avira has a number of high quality mobile security apps that should make this list. However, we're trying to stick to one app per brand. Of all the apps Avira's made, we have to say that Avira Vault is one of the best mobile security apps — simply because it does something that most other apps just don't do.
Avira Vault is an app that's dedicated to helping you hide important information, files, credit card numbers, and videos safely away from prying eyes. It's basically a password-protected digital safe. If you're worried about having people see things they shouldn't see, this is the app for you.
It's free and usable for iPhone users, but the $4 pro version comes with an added perk. You can actually set up a decoy account so that suspicious minds get misled.
Though Sophos might not have as widely recognized a name as Avast, they are also in the running spot for the best mobile security apps for Android devices. What makes this one of the best security apps on the market is the amount of functionality it offers.
This totally free app offers virus scanning, malware quarantine services, and also gives you a loss and theft prevention kit that makes it amazingly useful in the event of a nabbed phone. Sophos even gives you an option that allows you to wipe, lock, and locate your phone via SMS.
Overall, you can't get much better for this price point — and even cyber security experts agree.