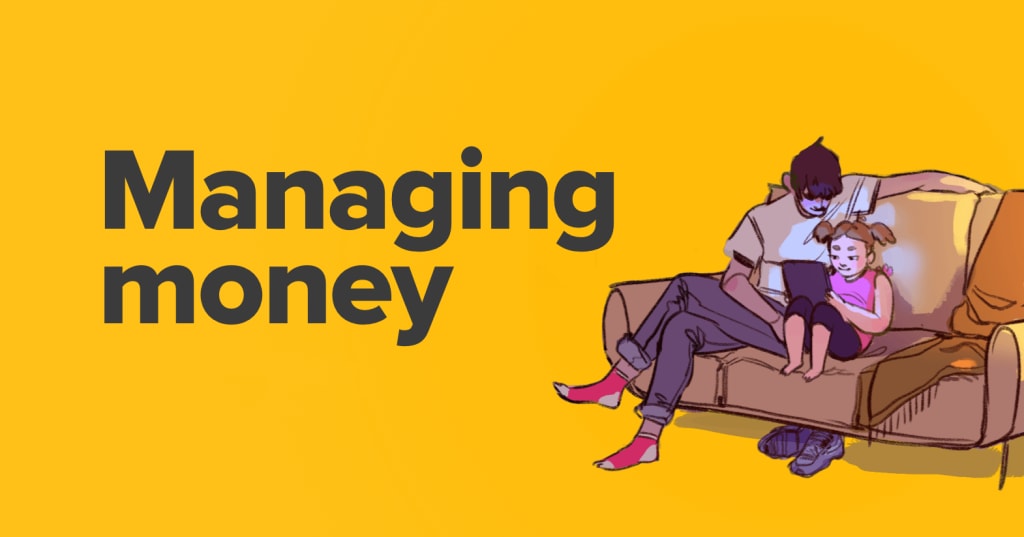 As a family man, managing your finances and budgeting for your family's financial stability can be a daunting task. With numerous financial responsibilities and hobbies to balance, it's essential to have a solution that helps you stay on top of your finances. That's where Pocketsmith comes in.
Pocketsmith is a comprehensive budgeting app that has made a huge impact on my financial life. I started with the basic plan, which allowed me to connect all my bank accounts and credit cards, and see where my money was going each month. The app automatically categorizes my transactions, making it easy for me to see where I was overspending and adjust my budget accordingly.
However, I soon realized that the basic plan was not enough for me and my family's financial needs. That's why I decided to switch to the premium plan, and I am so glad that I did. The premium plan offers numerous features that have made budgeting even more manageable and effortless.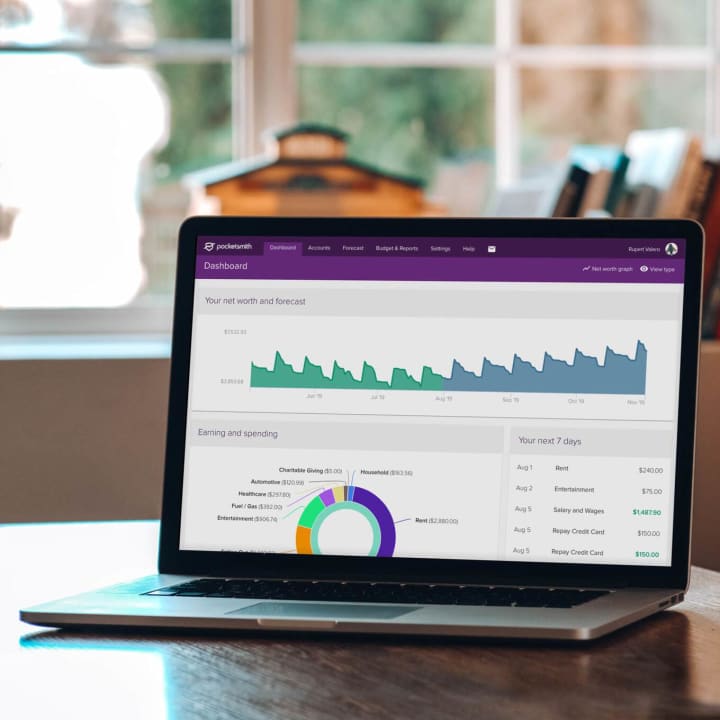 One of the things that I love about Pocketsmith is its budgeting features. The app allows you to set budgets for different expenses, such as groceries, utilities, and hobbies. This feature has been a game-changer for me because I can track my spending against these budgets in real-time, and I receive alerts if I am about to exceed my budget in any category. This feature has helped me avoid overspending and maintain my family's financial stability.
One of my hobbies is golfing, and Pocketsmith has made it possible for me to enjoy it without sacrificing my family's financial stability. By setting aside a specific amount each month for golfing and other hobbies, I can ensure that I am not overspending and still have enough money for other essential expenses.
Additionally, Pocketsmith's budget planning features have been a huge help in planning for future expenses, such as family vacations or holiday shopping. I can set aside money each month and track my progress, so I am never caught off guard by unexpected expenses. With Pocketsmith, I can plan and budget for these expenses in advance, and I can rest assured that I am prepared when the time comes.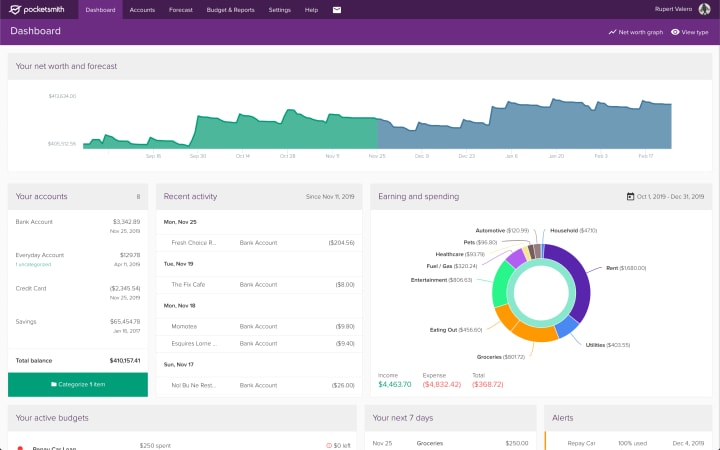 The premium plan also offers a forecasting feature, which is a fantastic tool for planning your finances. This feature allows you to see how your budget will look in the future, taking into account your spending patterns and future expenses. With this feature, I can make informed decisions about my finances and ensure that I am always on top of my budget.
One of the most impressive things about Pocketsmith is that it only costs $10 per month for the premium plan. This low cost has made a huge impact on my finances, as I have been able to save more money each month thanks to the app's budgeting features. With Pocketsmith, I have gained control of my finances, and I can enjoy my hobbies without sacrificing my family's financial stability.
Pocketsmith also offers exceptional customer support. The app's support team is available 24/7 to answer any questions I have, and they have always been prompt and helpful in their responses. Whether I have a technical issue or need help understanding a particular feature, the support team is always there to assist me.
In conclusion, if you are looking for a comprehensive solution for managing your finances and family budget, Pocketsmith is the answer. This app has been a lifesaver for me, and it has made budgeting easy and manageable. Whether you are just starting out or you need more advanced features, Pocketsmith has a plan for you. I highly recommend starting with the basic plan and upgrading to the premium plan when you are ready. Give it a try today and see the positive impact it can have on your financial life.
Reader insights
Be the first to share your insights about this piece.
Add your insights