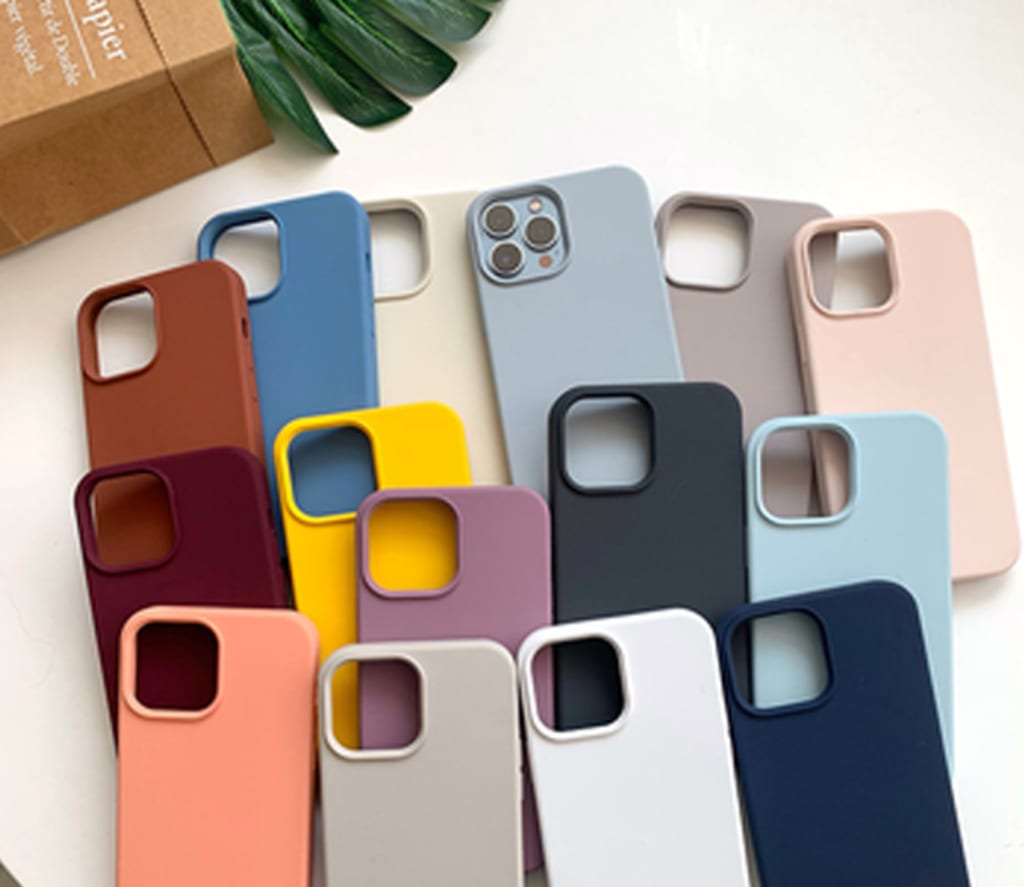 The iPhone is undoubtedly one of the most popular smartphones on the market today. It's sleek design, intuitive user interface and multitude of features have made it a must-have device for millions of people worldwide. As with any gadget, however, you may find yourself needing some additional accessories to truly unlock its full potential. One such accessory is the iPhone silicone case, a popular choice among iPhone users. But are these cases worth the money? In this post, we'll be taking a closer look at the pros and cons of iPhone silicone cases to help you make an informed decision.
They protect your phone
When it comes to protecting your iPhone, investing in a high-quality phone cover is essential. That's where silicone cases come in. Unlike flimsy plastic cases, a silicone case provides a superior level of protection against everyday wear and tear, drops, and impacts.
The durable yet flexible material of a silicone case effectively absorbs shock and prevents damage to your phone's delicate components. It also offers a soft, non-slip grip, making it easier to hold onto your device. Plus, silicone cases often feature raised edges around the screen and camera lens, offering additional protection from scratches and cracks.
With a wide range of designs and colors available, you're sure to find a silicone case that suits your personal style. And the best part? These cases are incredibly affordable, making them a budget-friendly way to safeguard your iPhone.
Overall, we highly recommend investing in a silicone iPhone case to protect your device and keep it looking great for years to come. Whether you're prone to dropping your phone or simply want to prevent scratches and scuffs, a silicone case is a smart choice.
They're easy to grip
One of the biggest advantages of using an iPhone silicone case is its excellent grip. It provides a non-slippery surface, ensuring that your phone doesn't slip from your hands easily. The silicone material is soft and flexible, which makes it easy to hold. Moreover, the case offers a comfortable and secure grip that feels great in your hands.
With an iPhone silicone case, you don't need to worry about accidentally dropping your phone, even if you're not used to holding your phone tightly. The case provides an extra layer of protection and grip, making it easier to keep a firm grip on your phone. Additionally, it provides a cushion against impacts and scratches, which can be common with regular use of your phone.
Another advantage of using an iPhone silicone case is that it enhances the phone's overall functionality. For instance, some cases have an additional grip that helps you hold your phone with one hand. Additionally, the grip can double as a stand, which can be used to watch videos hands-free.
They come in fun colors and designs
One of the best things about silicone cases for iPhones is that they come in a wide range of colors and designs. Whether you're looking for a classic black phone cover or something more vibrant and eye-catching, you're sure to find something that suits your style.
Many popular phone case brands offer a variety of designs to choose from, ranging from cute patterns to bold graphics. You can even find cases with fun shapes, like animals or food items, if you're looking for something truly unique.
In addition to their aesthetic appeal, the variety of designs available also makes it easy to find a silicone case that matches your individual needs. For example, if you're someone who tends to drop their phone a lot, you might opt for a case with a more textured surface that provides extra grip.
Ultimately, the wide range of colors and designs available with silicone cases for iPhones makes them an appealing choice for anyone who wants to add a bit of personality and flair to their device. So why settle for a boring, plain case when you can choose one that's just as fun and unique as you are?
They're affordable
One of the great things about iPhone silicone cases is that they're affordable. Compared to other phone cases on the market, silicone cases tend to be more budget-friendly. You can find them for as little as $10 on popular e-commerce websites or in retail stores. Despite their lower price point, these cases are durable and offer solid protection for your iPhone. So, if you're looking for a high-quality iPhone case that won't break the bank, a silicone case is definitely worth considering.
What's more, since they're so affordable, you can even purchase multiple silicone cases to match your various moods, styles, and outfits. Many retailers offer a wide range of colors and designs, from classic black and white to vibrant neon hues and trendy marble patterns. Some silicone cases even feature fun graphics and pop culture references that let you showcase your personality. With so many options available, you can choose a phone case that reflects your unique taste and preferences without breaking the bank.
All in all, iPhone silicone cases are an excellent choice if you want to protect your phone while keeping your expenses under control. With their low cost, wide variety of styles, and reliable protection, silicone cases are definitely worth the money. Whether you're an avid phone case collector or just looking for a functional and stylish accessory, an iPhone silicone case is a smart investment. And let's not forget that iPhone silicone cases are also accessories in their own right. Your phone is with you every day, so why not make it look great? A silicone case is a simple and affordable way to give your iPhone a style upgrade. You can change up the look of your phone as often as you like, without having to spend a fortune on other iPhone accessories. Plus, with their non-slip texture and easy-to-grip surface, silicone cases make it easier to hold your phone, which can help prevent drops and accidents.
But of course, protection is the most important factor to consider when choosing an iPhone case. Silicone cases are known for their shock-absorbing properties, which can help protect your phone from impact damage if you drop it. They also provide a barrier against scratches and scuffs, which can keep your iPhone looking new for longer. And unlike some other types of phone cases, silicone cases don't add unnecessary bulk or weight to your phone, so you can still slip it easily into your pocket or purse.
All things considered, we think iPhone silicone cases are an excellent choice for anyone who wants an affordable, stylish, and protective accessory for their phone. Whether you're a minimalist or a fashionista, there's a silicone case out there that will suit your needs and style. So why not give one a try and see for yourself?
CLICK HERE!! TO GET YOURS.
Reader insights
Be the first to share your insights about this piece.
Add your insights