Apple Watch 3 Breaks Boundaries For Fitness Wearables
Apple's latest smartwatch lineup brings more than just fancy pedometers.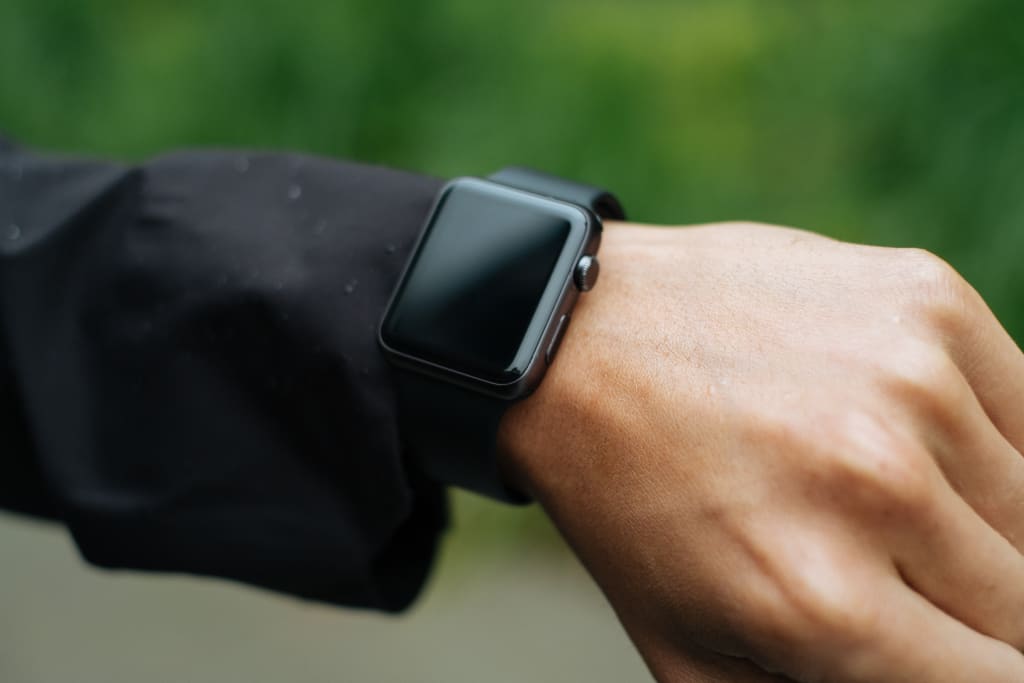 Just this past week, Apple announced their new series of Apple Watches called Apple Watch Series 3. This new lineup of smart wearables introduces what no other competitor could do at the time: it introduces cellular connectivity. Whether you decide to use it swimming, on a run, or at work, this new series of Apple Watches is determined to do more than just count your steps. You can now place and answer calls anywhere there is cellular service. Apple Watch Series 3 also brings intelligent coaching, a new barometric altimeter, water resistance of up to 50 meters, and a new, faster dual-core processor.
Cellular Capabilities
The new Apple Watch Series 3 brings GPS and Cellular, which means you no longer need to carry your iPhone around to answer or place calls. Since the watch has the same number of your iPhone, you can answer calls you may receive without the confusion of balancing two alternate numbers. There is more good news for students. Many cellular providers are offering bundle plans next week for college student multitaskers. You can also pair your Apple Watch with your AirPods now for a more vibrant, wireless music experience.
To help allow your Apple Watch answer calls, Apple created a first-in-class industry-grade antenna that transmits and receives LTE and UMTS. They also include a micro SIM, which is a hundredth of a normal SIM card. This is what allows you to call or answer calls from your friends and family. Plus, it does not add any unnecessary bulk to your Apple Watch. Same old Apple Watch shape, totally redesigned functionality.
Listen to 40 Million Songs
Apple has also allowed for music streaming capabilities on the new Apple Watch 3. You can now listen to up to 40 million songs from Apple Music, all from your smartwatch. As mentioned above, you can then pair your Apple AirPods with your watch for the ultimate music listening experience. This makes listening to music during your workout easier than ever before. There is no need to worry about wires getting in your way or finding a spot to put your phone while going for a run.
Brand New Music and Radio App
The newly redesigned Music app on the Apple Watch 3 sync playlists like your Favorites Mix and New Music Mix between all of your Apple devices. You are now also able to listen to a variety of radio stations made for all users to enjoy. The New radio app on the Apple Watch 3 also allows for users to listen to Beats 1 live, even if you're away from your home's Wi-Fi or personal iPhone. The series 3 smart watch can offer you a truly revolutionary music listening experience.
Updated Heart Rate App
Another feature in the watchOS 4 update is a more intuitive Siri watch face that displays more information crucial to your health, such as a custom High-Intensity Workout Training and pool swim face settings. It also presents an improved Workout app face with a more helpful interface for both professional and amateur athletes. WatchOS 4 also includes GymKit. This helpful app allows users to connect to their favorite gym equipment and upload/download fitness data with a tap of your wrist.
The New Apple Watch 3 truly breaks boundaries for the fitness wearable market. From cellular capabilities, a new music experience, and enhanced health features like the updated heart rate app, there's nothing like this year's Apple Watch lineup. Fortunately, if you have the money, the new
Apple Watch 3 is currently available, starting at $329 here.