Apple Inc.'s Mission Statement and Vision Statement
A company to be admired!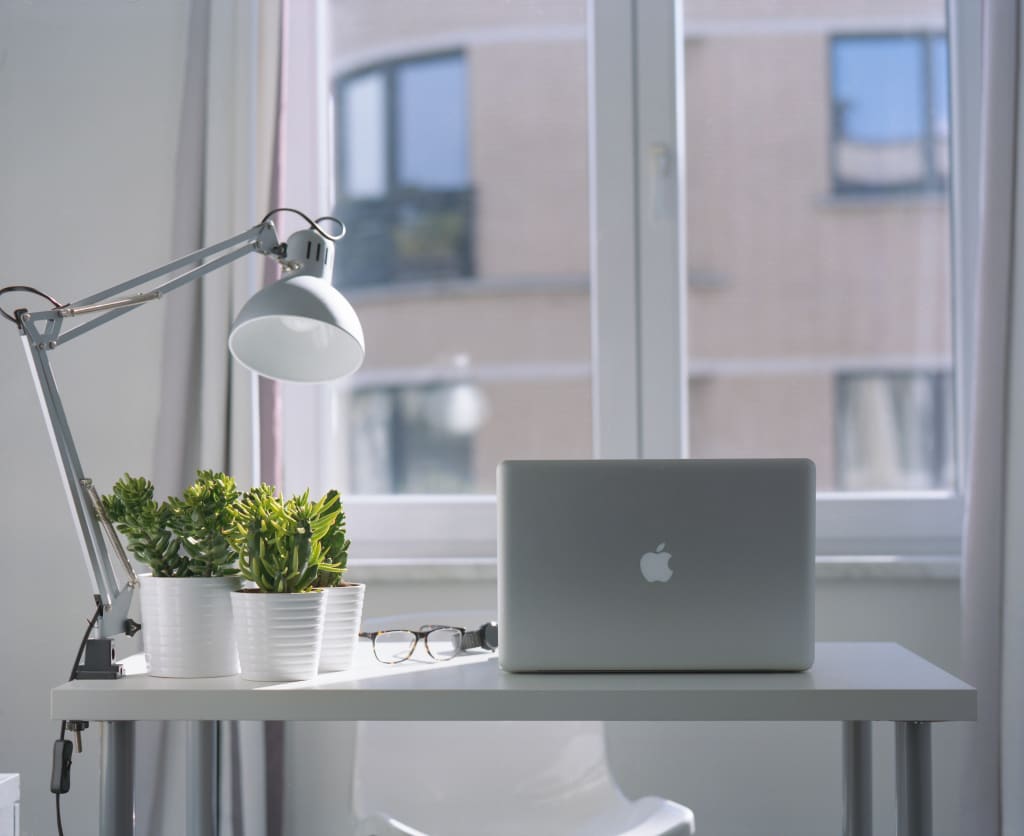 Photo by Daan Stevens
As an old proverb so aptly states, "Where there is no vision, the people perish…" Just as individuals require their own sense of vision for their lives; it is also important for businesses to have clear vision so that they are driven to achieve the proper goals. Every business or organization must have a vision, mission statement, and core values that they adhere closely to in order to be successful. Vision is all about the "company's future strategic course—'the direction we are headed and the shape of our business in the future.' It is aspirational" (Thompson 2016). Though it has evolved since its inception, today, Apple's vision is as stated by CEO Tim Cook:
We believe that we are on the face of the earth to make great products and that's not changing. We are constantly focusing on innovating. We believe in the simple not the complex. We believe that we need to own and control the primary technologies behind the products that we make, and participate only in markets where we can make a significant contribution. We believe in saying no to thousands of projects, so that we can really focus on the few that are truly important and meaningful to us. We believe in deep collaboration and cross-pollination of our groups, which allow us to innovate in a way that others cannot. And frankly, we don't settle for anything less than excellence in every group in the company, and we have the self-honesty to admit when we're wrong and the courage to change. And I think regardless of who is in what job those values are so embedded in this company that Apple will do extremely well (Rowland 2015).
This vision statement comes across as being one that is clear, confident, and honest. It is quite evident that out of all the top companies in the world, Apple is ever-innovating and paving the way with their new ideas and meeting the demands of the masses. There appears to be some irony in Cook's statement when he says, "we believe in the simple not the complex" because what he is saying is that their method and goals are simplistic in nature, though most of their products are complex in nature because they are cutting-edge in the technology industry. One major important part of their vision statement is the part that speaks about the fact that thousands of ideas are said no to due to the fact that not all ideas are marketable or profitable at the given time when they are introduced. Senior executives are highly interested in the long-term future of the company and this statement reassures them by emphasizing the fact that rudderless decision making will be kept at a minimum. Apple's mission statement is similar to its vision statement, though more descriptive and precise in nature:
Apple designs Macs, the best personal computers in the world, along with OS X, iLife, iWork and professional software. Apple leads the digital music revolution with its iPods and iTunes online store. Apple has reinvented the mobile phone with its revolutionary iPhone and App store, and is defining the future of mobile media and computing devices with the iPad (Rowland 2015).
Apple's main products are identified, the markets that are served are apparent based on the described products, and Apple's brand or identity is unmistakable. Apple's mission statement is a strong, focused, and bold statement that definitely grabs ones attention! It is interesting to compare Apple's current mission statement with that of what it originally started out as: "To make a contribution to the world by making tools for the mind that advance humankind" (Rowland 2015). It appears that the mindset of Apple has evolved from one that originally said let's help "contribute" to the world to one that now says we are the best in the world. Also, it is important to note that in ten or twenty years this mission statement may have to be readjusted because of the changes in products and shifts in consumers technological needs.
Apple's core values are as follows: accessibility, education, environment, inclusion/diversity, privacy, and supplier responsibility. One of their goals is to produce technology that is accessible to everyone, even those who may have disabilities. Apple has proven that it places high value in enhancing the educational system and it has gone to great lengths to help provide technology to underserved schools throughout the country. Apple has taken impressive steps toward reducing their carbon footprint by switching to greener materials, using solar energy, and recycling efforts. Innovation comes from diverse ideas and diverse ideas come from diverse people and Apple is clearly not shy about its effort to create a diverse company. Apple is committed to keeping and maintaining the trust of their customers through privacy setting and privacy of personal information. Lastly, Apple strives to treat all of their suppliers with dignity and respect and they have taken steps in proving this through multiple reports.
Apple's vision statement, mission statement, and their core values all work together cohesively to prove that the company is both innovative and focused on high levels of performance. It truly is impressive to see just how successful Apple has been as a result of its directed focus to serve its consumer's needs and at the same time prove their superior social responsibility as well. Though it is apparent that Apple's mission statement has taken a more direct approach as compared to what it originally started out as, it has been adhered to throughout the lifespan of the company and the core values add a great level of character to the company. The vision statement seems to focus on what Apple has been and is capable of, whereas the mission statement narrows down the focus onto just exactly what their products are and what they do. Lastly, the core values are an evident reminder that there is indeed a beating humanistic heart behind the company that really does have hopes of making a difference in the lives of people throughout the world. The company Apple exemplifies just how important and strategic it is to have a well-developed vision, mission, and core values in order to achieve the greatest level of success possible.