A "hidden setting" you need to delete your Google search history!
Most of us have asked Google to answer our strange questions at one time or another, including: What is the meaning of life? Or: Is it possible to put tin foil in the microwave?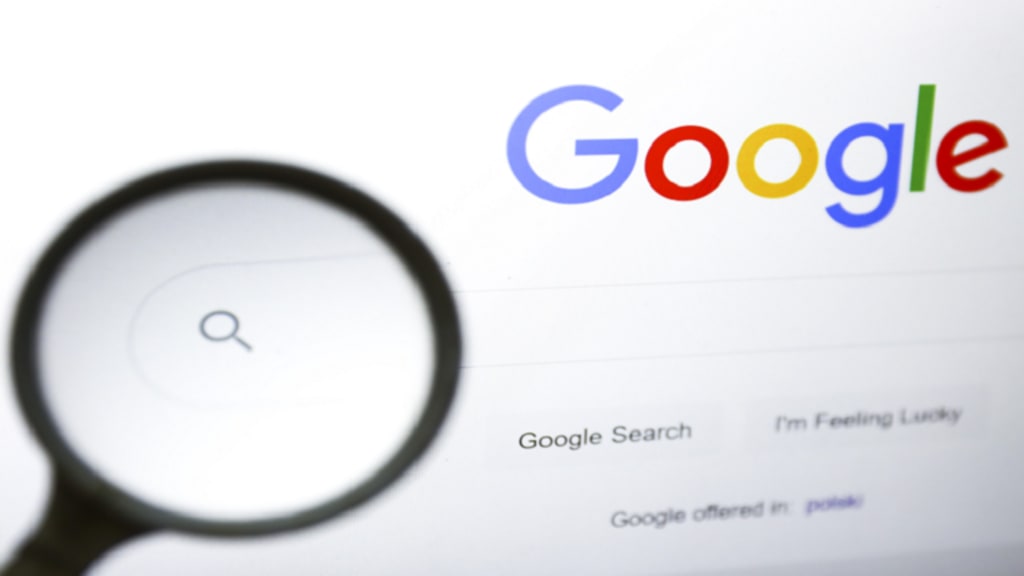 And when the embarrassment of such late-night musings is too much to bear, it's no secret that users can delete their history in a matter of clicks (or maybe so they thought).
As it turns out, your search data appears to stay on Google unless you take another secret step to get rid of it completely. The most common way to clear your previous searches is by pressing "Control" and "H" on your keyboard or by clicking the three small dots at the top right of Chrome.
But the hidden feature takes that a step further by deleting data associated with your account that the tech giant may have been holding.
To do this, first click on your profile picture located in the upper right corner of Chrome next to the search bar.
Users must then click on "Manage your Google Account", which will lead to a menu with several tabs including "Data & Privacy", "Security" and "Personal Information".
The easiest way to access your web history is to type "my activity" into the search bar within the page (not the one at the top of the screen). Clicking on the "My Activity" option when it pops up will take you to another page showing all your previous searches.
It can be filtered based on web site used or search history if you're keen to peek at previous pageviews.
However, you are just anxious to erase these searches permanently, click on the "Delete" button.
Users can then choose whether to delete all searches ever made or those viewed in the last day, hour, or custom date range.
And before the deletion takes place, Google will show you a list of the products that it includes, whether it is Chrome only or other sites such as YouTube.
After clicking this, you may be asked to provide one final confirmation before proceeding with the deletion.
While this process deletes your history, Google states that other data will be kept for as long as you keep your account in order to help the tech giant improve its services.
Google's privacy terms read, "We retain some data about the age of your Google account if it is useful to help us understand how users interact with our features and how we can improve our services. For example, after you delete a particular Google search from My Activity, we may retain information about how many "How often you search for things, but not what you search for. When you delete your Google account, information about how often you search for things is also removed."
The "My Activity" tab can also be used to change location history, as Google provides nearby recommendations and personalized maps for those who provide this data.
This is turned off by default but users can opt in, provided they are over 18 years old.
Google's advice states: "When you turn on Location History, you may see a number of features across Google products and services, including personalized maps, recommendations based on places you've been, help finding your phone, and real-time traffic updates." And more useful ads. Source: Daily Mail
"WhatsApp" launches a feature that millions have waited for for years!
The people in charge of the "WhatsApp" application announced the launch of a feature in the application that users have been waiting for for a long time.
The new feature provides the ability to use the "WhatsApp" account from one of several devices and phones at the same time, in addition to the main device on which the account was activated, the user can now use this account by 4 other devices or phones, without the need to log out of the account on the device. It is now possible to use all devices to receive and send messages at the same time.
and those in charge of "WhatsApp" indicated that the new feature will be available in the application dedicated to web networks via tablets, office or home computers as well, and without this matter affecting the privacy of data and messages on those devices, in the event that it is the main device on which the account was activated. Inactive for a long time All other devices that have been linked to the app account will be automatically logged out.
"WhatsApp" disappears from millions of devices soon!
According to the available information, "WhatsApp" has begun to launch a new update for the application that carries with it the aforementioned feature, and the update is supposed to reach all users in the coming weeks, and the update will also carry with it features that facilitate the process of entering the application from several devices without relying on the "QR" code. Source: ixbit
Disclosure of the specifications of the upcoming Samsung foldable phone
Some websites leaked information about the Galaxy Z Fold, which Samsung is preparing to launch this summer.
According to the latest leaks, Samsung will unveil two new foldable phones next June, the Samsung Galaxy Z Fold5 and Z Flip5.
As for the Galaxy Z Fold5, the phone, according to the leaks, will have a foldable structure with dimensions (154.9/129.9/6.1) mm if it is wide open, and it will have dimensions (154.9/67.1/13.4) mm if it is folded, and the weight of this phone will be 245 grams. g, almost two grams lighter than the existing Z Fold4.
It is assumed that the device will be equipped with developed joints, a flexible basic Dynamic AMOLED screen of 120 Hz, and it will be equipped with an external AMOLED screen of 120 Hz as well.
Its excellent performance will be guaranteed by the Qualcomm Snapdragon 8 Gen 2 processor, 12 GB of random access memory, 256/512 GB of internal memory and 1 TB.
Samsung will equip it with a triple-lens primary camera, its main lens is 50 megapixels, with two SIM cards, a fingerprint scanner, an NFC chip, and a battery with a capacity of 5000 mAh at most. Source: 4pda
New and useful features appear in the application dedicated to getting to know Moscow and its sights
Discover Moscow announced that the application has acquired new features and technologies that make it more useful and practical for users.
And according to the official website of the Moscow government, the Russian government Discover Moscow application dedicated to identifying the landmarks of the Russian capital obtained many new useful features, including techniques that rely on artificial intelligence to help the user determine his options in the things he is looking for in the city, and an audio guide that works Even if the screen of the phone or smart device is locked.
The application also got updated user interfaces that facilitate the search process and the process of navigating between sections in it, and features were added that help the user determine the time required to reach a specific place within the city of Moscow.
New and useful features appear in the application dedicated to getting to know Moscow and its sights
According to those in charge of the application, Discover Moscow now provides users with more than 250 virtual tours around the Russian capital showing the city's landmarks, and more than 2,200 additional images of historical buildings in the city, and images of 353 museums, as well as images of 690 monuments distributed throughout Around the capital, and hundreds of historical information about the city. Source: Vesti
OnePlus officially reveals the price of its first tablet computers
OnePlus revealed the price of its new tablet computer, which it developed to be a competitor to modern mid-range Samsung and Huawei computers.
The company indicated that the OnePlus Pad will officially appear in the global markets, starting from April 28, at a price of approximately $ 479.
This computer features a structure made of excellent materials, weighs 552 g, and has an 11.6-inch IPS LCD screen, a display resolution of (2000/2800) pixels, a frequency of 144 hertz, and a brightness rate of 500 cd/m.
At the aforementioned price, the computer will be offered with 8 GB of random access memory and 128 GB of internal memory, and it will run on the Android system with OxygenOS 13.1 interfaces.
The computer got a 13-megapixel primary camera, an 8-megapixel front camera, support for satellite positioning systems, and a 9510 mAh battery that works with a 67-watt fast charger.
It is supposed to come up with this computer with external accessories, including an elegant keyboard, and a smart pen through which you can draw and write on the screen and control applications. Source: ixbit
Reader insights
Be the first to share your insights about this piece.
Add your insights