6 Solid YouTube PC Review Channels to Watch
Read this before you buy your next PC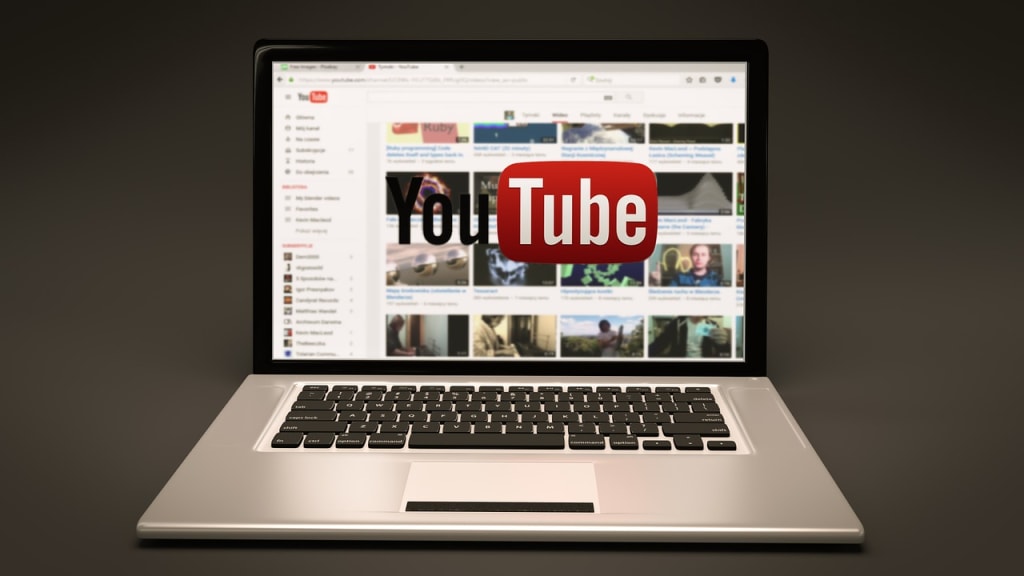 Source: Pixabay
Worldwide PC shipments grew from 62 million to 63 million units between Q2, 2018 and 2019. This means more and more people are ordering, buying, and selling PCs, whether as end-users or sellers like retailers and dropshippers.
With this many PC shipments each year, some buyers, especially first time buyers, have a hard time deciding which PC to purchase. Even PC veterans may be spoilt for choice with new releases of operating systems, processors, and the like.
Similarly, some PCs cost thousands of dollars. Buyers on a budget want to be sure they're getting their money's worth for every dime spent. As such they may embark on months of research before shelling out their hard earned income.
This is where YouTube PC review channels come in. These computer review channels take the stress out of choosing a PC or laptop device. They do the hard work so you don't have to.
Thankfully, there are now thousands of YouTube channels dedicated to PC reviews.
As new computer models ship, these YouTubers review them and give their verdict so those among the 90% of people who discover new products and services on YouTube can make more informed purchase decisions. Also, with over 720, 000 hours of video uploaded daily, YouTube is a great place to find the perfect PC review.
In this post, we'll spotlight six (6) English speaking YouTube PC review channels that you should consult before your next PC purchase, but first:
What is a PC Review?
A PC review analyzes the form, features and functionalities of a particular PC model, so users of any level can make a more informed purchase decision armed with the right information. Usually, such reviews are done by third-parties, involve rigorous benchmark tests and are expected to be unbiased.
These reviews can also involve comparison where two or more PCs are put side by side and compared against certain benchmarks to determine the best.
Types of PC Reviews
PC reviews can be in the form of:
Text or written reviews as seen in blogs and online stores like Amazon or AliExpress
Audio reviews as heard on podcasts, radio, jingles, commercials, etc
Video reviews as seen on Youtube, blogs/vlogs, TV, online stores, etc
Video reviews are well received as they combine text, sound and visuals, making the experience more immersive and memorable. Watching a PC being unboxed creates anticipation plus excitement.
Now here are
6 Good YouTube PC Review Channels to Watch
1. Unbox Therapy

At 15 million subscribers and counting, Unbox Therapy is one of the best Youtube PC reviewers out there. This channel also reviews mobile phones and other out-of-the-ordinary tech devices. It currently has over 3 billion views, and is known as the place "where products get naked."
2. Linus Tech Tips

Linus Tech Tips is your go-to channel for the latest compu-tech reviews. Linus makes entertaining videos about technology, serving over 9 million subscribers with over 2.8 billion views to his credit.
3. Austin Evans

Austin Evans has over 3.8 million subscribers with videos recording over 700 million views to date. He reviews gaming PCs, smartphones, and other tech gadgets.
4. Tech Source

Tech Source has over 2.1 million subscribers. Since August 2012, the channel has created entertaining and educational tech content via videos which have garnered over 397 million views to date.
5. Hardware Canucks

Hardware Canucks focuses on in-depth reviews of graphics cards, CPUs, storage, smartphones, notebooks, overclocking, and gaming peripherals; everything to help users get the most out of their PC gaming hardware. It has 1.2 million subscribers and over 265 million video views.
6. Gamers Nexus

Gamers Nexus is dedicated to providing qualitative reviews about PC hardware, game benchmarks, component analysis, etc. The channel has over 650k subscribers with videos that have been viewed over 127 million times.
Importance of PC Reviews
Eliminates guesswork
Removes buyer remorse
Saves you time and money
Gives in-depth expert information
Shows you what to expect
Reduces returns
Provides manufacturers feedback
Users share their experiences in comments
Helps retailers determine which products to stock
Creates jobs for the reviewers
Conclusion
For your next PC purchase visit any of these PC review channels on YouTube and hear what they have to say.
gadgets
About the author
I love to write about business, tech and ecommerce, plus I love to listen to and create my own music.
Reader insights
Be the first to share your insights about this piece.
Add your insights