6 Effective Tips to Boost Your WordPress Website's Search Rankings
Boost your website search ranking.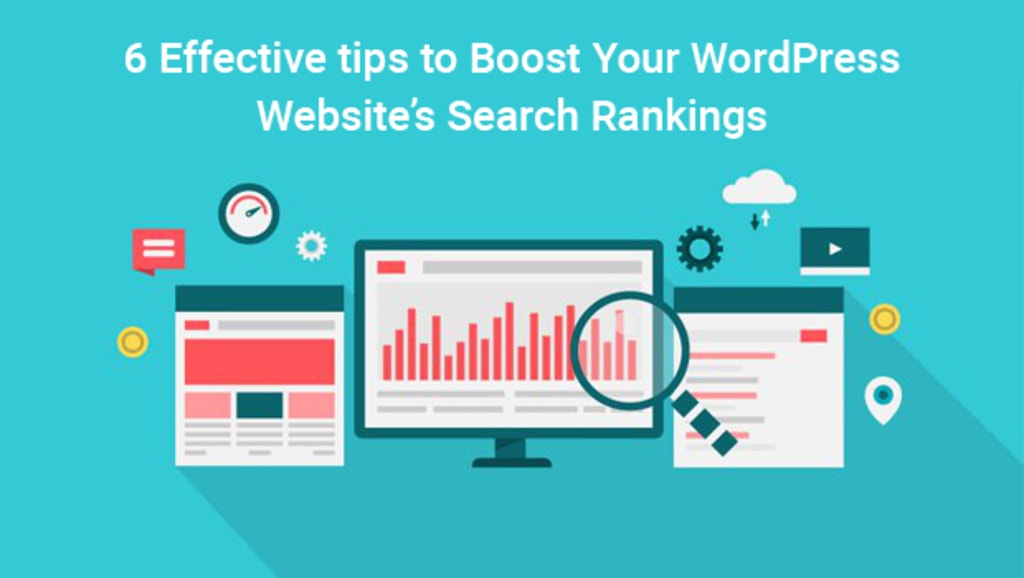 When you type anything on a search engine, you are made available with immense web results. A search engine will provide you with relevant pages against the search query that you have searched for—although people tend to click on the results that display on the top. Therefore, in order to gain the attention of a targeted audience, you need to be at the top position. If you have an outdated website then you need to update it. You can update it by exerting WordPress templates as per your business or company needs. In this article, we are going to discuss some of the tips to boost your WordPress website's search ranking.
1. Legitimate Backlinks
You have to build quality backlinks to your website. These will help your website to a great extent to have a higher search rank. You can adopt some of the practices to spawn quality backlinks: You can exert guest blogging, can comment on other websites/blogs, work on the question-answer website, and can also do social bookmarking. In any case, your website will have more quality links from other credible websites. Then search engines will have an impression, because if other reliable websites are referring you, you are also trustworthy. In such a scenario, your website will rank well in Google, among other search engines.
2. Superior Content
Google has an algorithm to ascertain the quality and freshness of content. And, based on that algorithm, it will display content accordingly. You have to create pertinent content based on the user's need. As a result, users need not search content on any other website. It's recommended to update your website content on a regular basis. As a result, Google will visit your website regularly and add the web pages to search results with a relevant phrase.
3. Appropriate Use of Meta Tags
Meta tags are displayed in the search snippet. Meta tags and descriptions are used by search engines to figure out the type of content. It is advisable to write error-free and pertinent meta descriptions with a maximum length of 160 characters. Create potent headlines with high-performing keywords and exert only one H1 tag in each web page. The content of the header and title should convey the same meaning, but not dovetail with one another.
4. Image Optimization
It's one of the vital aspects to making your website rank higher. When you are optimizing your website for SEO, you also have to take care of the images that you have previously incorporated. You have to do this step by step: Choose the right format, reduce its size, add alternative attribution, and then add it to your website. It will help search engines find your site's images and display it in their search results.
5. Exerting Social Platforms
It's much more effective if you attract more traffic to your website. If you also use social media, along with the SEO, then comparatively you can entice more visitors towards your website. You can incorporate various social media buttons on your website so that your visitors can share your website content. This way, more of your website content can be shared, and therefore you can attract more traffic to your website.
6. Responsive Website
It's one of the most crucial aspects of modern websites. The ratio of people who are using mobile for browsing the web are inflating day by day. Search engines also give more priority to websites that have responsive design. You have to prioritize your website for mobile-first use.
Conclusion
I have listed here some of the best tips that you can adopt in order to increase your website search rankings. You can also update your website with the use of WordPress templates in the case it is obsolete. Hope you liked reading this article.