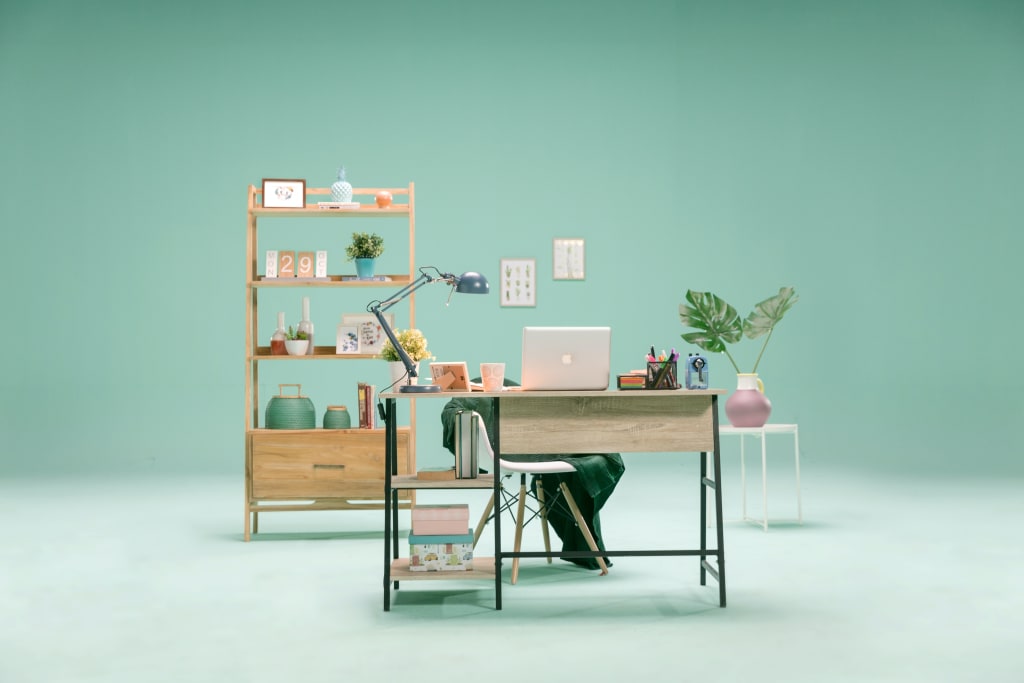 A couple of minutes in a free video editing software, copyright-free music, and a short animated intro, that's how I made $400 for 15 minutes of work. Not because I'm lazy, but because I don't have more time. Here's how I did it.
YouTube
I created a compilation video for one of my faceless YouTube channels. That video kickstarted everything for me on YouTube. It got my faceless channel monetized, earned me over $400 to date, and accumulated almost 1 million views.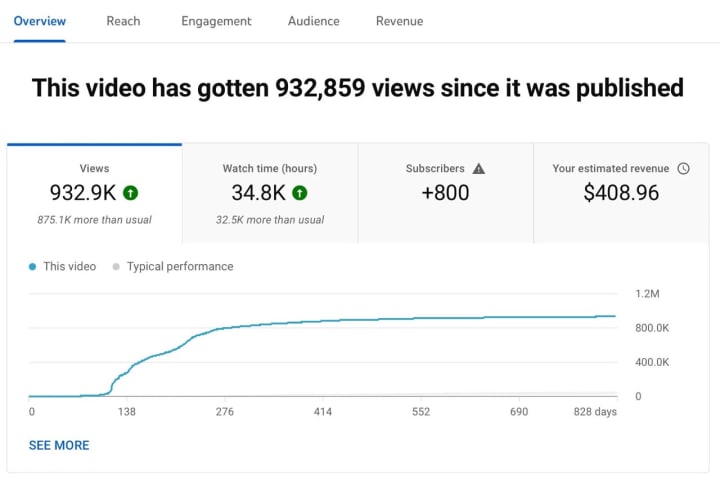 Only $400 for 1 million views?
That might be your first question. And it is an important one. For 1 million views, I "only" earned $400. Why? A combination of factors:
1. Monetization
A huge chunk of those views came before my channel got monetized by YouTube. These views didn't earn me anything.
2. Niche RPM
The niche which is compilations and videos about actors, actresses, movies, TV shows, and more is not the best in terms of payment per 1000 views (or RPM as YouTube calls it).
It usually sits at around $3 RPM with some spikes up to $5–$6. Other niches easily get double, triple, or even tenfold of that.
This particular video, however, only had an abysmal RPM of 0.44 dollars! 
Yes, 44 cents for 1000 views.
With my usual average of $3 RPM, I could have made around $2,800 for that video alone. Even funnier, on Medium, I could have made $34,000 with 1 million views. Find out more here: A Detailed Look At Earnings Per 1000 Views On Medium- How, why, full-time income on Medium, and all the small print
15 minutes of work
Still, for 15 minutes of work, $400 is not too bad. I wish I got that rate in my 9-to-5.
That video has done so much more for me though. As I mentioned earlier, it got me monetized, it also brought in 800 subscribers. Overall, I have 6000+ subscribers now.
Most importantly, it increased views on many of my other videos too, mainly on videos that were linked in the video description and info pop-up, but also on recommended videos by YouTube's algorithm.
It was easy work too. I had no previous experience with video editing. I didn't want to buy any software or tools either. I used free apps like Apple iMovie and Keynote (for the animated intro), got copyright-free music from the YouTube audio library, and did some basic editing. I didn't show my face or talk in the video. If you want to learn more about how to do that, read this post here.
The bottom line
I don't have unlimited time for my side hustles. I wish I did. I envy those creators who do this full-time or have a lot of spare time on their hands. Like I had during college. That would have been the perfect time for me. But I didn't do it back then in 2010.
Now, I have 5 kids, a wife, a home, and a 9-to-5 job for a Fortune 500 company. Spare time is basically non-existent. 15 Minutes is all I get.
So, I make the best of these 15 minutes. And in the case of my faceless YouTube channel, it worked out very well. It's also going fine here on this platform with the use of shortform content.
Sometimes, 15 minutes is all you need.
Have a few seconds left? It would mean the world if you shared this post on your socials or with friends who'd be interested. It only takes you seconds, but it's a huge deal for me. And if you want to make me happy, sign up for my newsletter.
About the Creator
Dad of 5 | Writer on Medium, Substack, Vocal | Growing a part-time creator business to full-time income in 2023. Follow along in my newsletter "The SoloCreator Hub"! Or join the fun on Fun Facts.
Reader insights
Be the first to share your insights about this piece.
Add your insights