Where To Hide a GPS Tracker On a Car?
Best Place To Put GPS in Car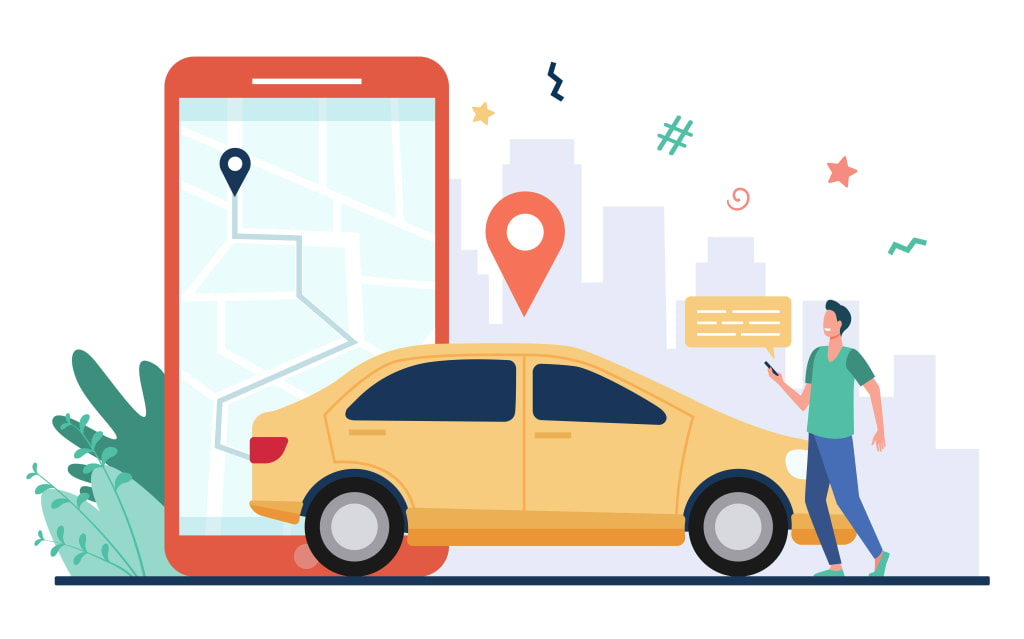 Modern GPS technology plays an important role in keeping your vehicle on track no matter where you are. In addition to preventing the permanent theft of any vehicle, we can use it for various purposes and it gives us great benefits. In particular, Hidden trackers are great to keep your car safe and always knowing its location.
Anyway, it is always important to do some research before buying a GPS tracker to ensure the safety of your teenage driver, to make sure that your wife/husband is not cheating, or just to know where your car is in case of theft. You must buy a good brand of GPS tracker, and to save costs you need to choose the best-hidden GPS tracker with no monthly fee, even the smallest size to hide it in a secret place so that no one can find it easily.
Because if the person knows that he or she is being tracked, he can break your device, and family or other conflicts may occur. Here trust issues may occur. In order to prevent yourself from this scene, you need to know where to hide a GPS tracker on a car. In this article, I have listed some best place where you can easily hide a GPS tracker on a car.
Where To Hide a GPS Tracker On a Car?
There are several places available where you can safely hide a GPS tracker on a car. So let's discuss.
1. Inside the dashboard
If you have an idea about the dashboard and know how to open it, then it is the recommended place to hide a GPS tracker on a car. The driver does not find it easily and from there, your tracker device easily can pick up the satellite signal.
2. OBDII Port
The OBDII port is considered to be one of the best places to hide a GPS tracker device on a car. The OBDII port location ensures that you do not need to worry about device battery life because the OBDII port gets power supply directly from your car. You can also called this port a real-time GPS tracker, your driver can not find it easily and it's also very affordable.
3. On the front bumper
Hardly anyone can't assume that any GPS tracker can be hidden inside the front bumper. Because this part of the car has a variety of cables for sensors, temperature, lighting, and much more. To hide the tracker, this is one of the best challenging hiding places. You just need a trained mechanic to place it.
4. On the rear Bumper
You will get many wires in the rear bumper like the front bumper that makes it easy to hide a small black box tracker device. Between all the wires and cables for the sensor and the camera, it would be very difficult to find out the GPS tracker for anyone.
5. Inside the undercarriage
This is a great hiding place if your tracker is magnetic. It is attached to anything metallic easily but in order to protect it from water, snow, or dirt, you need to cover it with a waterproof coating.
6. In the brake lights
Keep the GPS tracker inside if you are skilled or if you know a mechanic who can remove, insert, and replace the light cover. The only downside is that in the event of a brake failure, your tracking device can be revealed in this case.
7. Into the car seat cushion
In case of hiding the device, place it in such a way that the cover cushion can't block the signal, after that sew it. Although it's challenging to place, it's very difficult for anyone to discover.
8. The back of the glove compartment
Place it on the back by removing the back compartment of the globe. Then again put the glove compartment in place.
9. On top of the paddles
Search for a place where you can install it just above the paddles. Attach the GPS tracker to some wires or metal bars with electrical tape. You can also get upside and downside terminals to permanently connect the device to the battery of the car. That way, you don't have to re-charge the device without noticing it for months or years.
10. The back of the back seat
If you have a foldable armrest at the backseat, you will find a deep hole in it, you can use this hole to fit the tracker without looking unless someone puts their hands in the hole deep enough to see it.
11. Into the trunk
Inside the trunk, hide the GPS tracker at the top, just behind the back seat. Just ensure whether this area is designed with plastic, not fully coating with metal that can prevent good GPS tracking. Connect your tracking device with some wires or cables with electrical tape.
How is your GPS Tracker works?
A GPS or global positioning system is a device that sends location information directly to your selected device (computer, cell phone, etc.). The information you get on your cell phone is taken from 24 satellites around the earth. Before sending information to you, the method of triangulation is used to validate the position of the transmitter.
In the case of using a vehicle tracking device, in order to detect satellite signals, it should be located in a proper way. This is the same navigation tool that you use to locate while traveling and driving.
Things to consider before buying the GPS tracker
Choose a small size GPS tracker that will be convenient to hide.
Choose a motion-sensitive tracker to save energy.
Choose Long battery life GPS tracker to work long hours.
Choose a magnetic cover-based tracking device because it strongly reinforces the metal part of the vehicle.
And finally, buy the best brand's GPS tracker.
Final Word
The places discussed above are the best places in my opinion where you can easily hide the GPS tracker and the person who will be tracked can't find it easily. Just need to hide properly to get information all time you need. So, this is all about where to hide a GPS tracker.
gadgets
Carsplan.com is a car-related lease, finance, warranty, insurance, and other info based blog site. The knowledge helps people decide which one is the best.