What's New for the 2018 Mazda3
#Car #News #2018Mazda3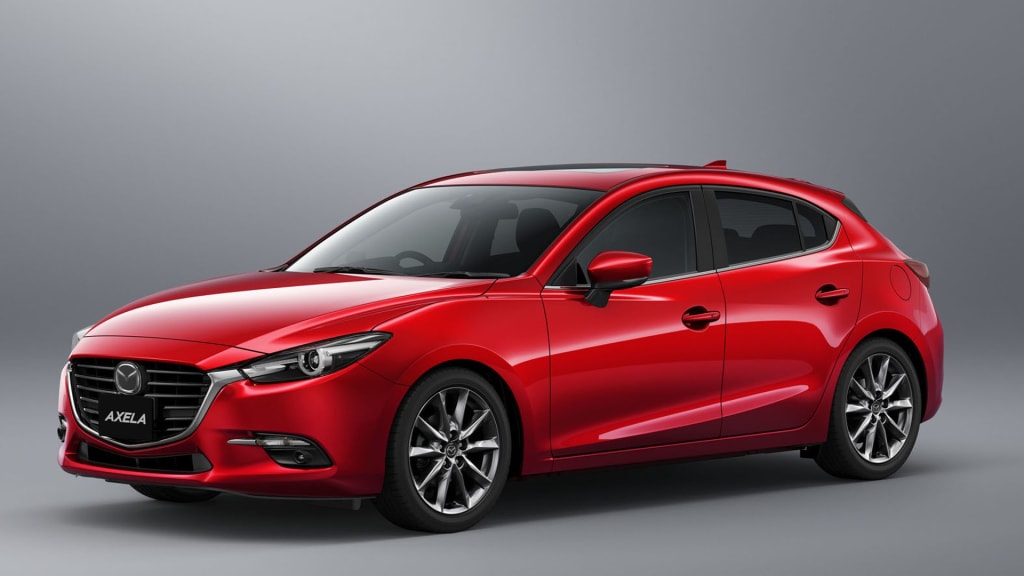 The emerging 2018 Mazda3 model is nearing its release date. The vehicle is scheduled to appear by the start of 2018 season and every fan of this famous brand is impatiently waiting to see what the car is going to bring. The Mazda3 is going to bring some significant novelties but will dissatisfy fans in some areas as well. This means that the majority of the changes are going to be under the hood of the car and the inclusion of new tech as well. As for the unchanged part, the design of the car is kept fairly similar and simple compared to the last year's model. So we are getting a retooling of the same car for a new model year. But the retooling comes in the form of better performance and improved specs.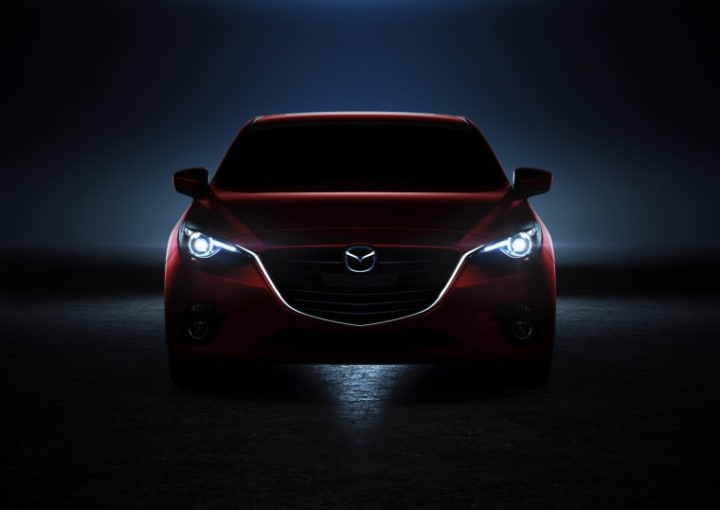 The most important unveiling about this car is that the 2018 Mazda3 is going to debut their homogenous charge compression ignition (HCCI) technology, which is a Mazda first. As it was announced, some details about this technology will be revealed at the upcoming Frankfurt show when we are bound to learn more about the changes that are coming. As for the design, the announcement came that they are going to mirror some of the original Mazda products, namely Mazda's first SKYACTIV model which made its way back in 2011. Actually, there was a big reveal that Mazda is going to showcase their latest SKYACTIV II platform at the upcoming Tokyo Auto Show, but unfortunately this is going to remain a concept while the Mazda3 model is going ride on the same SKYACTIV I platform. But this should not come as a surprise as Mazda sticks to the same formula that it has for years. This means that platforms are changed every second generation for each vehicle while the body, or at least the top hat, is changed every five years. But for now the changes are welcomed for the 2018 Mazda3 and we appreciate having them.
Basically, different trim levels will gain different standard equipment. This means that we are still going to see the four-door sedan and the five-door hatchback carried over for the upcoming model year. As for the Grand Touring model, it will be updated with Bi-LED headlights with auto-leveling, while also adding a combination of LED taillights and LED daytime running lights. Also, a visual and an aerodynamic upgrade for the Touring model is the addition of a lip spoiler added to the vehicle's exterior.
In the powertrain department, starting off with a Touring trim, the newest addition is the more powerful 2.5-liter engine. This baby is set to produce 184 horsepower (137 kilowatts). Lower trim levels, such as the Sport models will still be using the same 2.0-liter engine which outputs 155 hp (115 Kw). All trim levels will be paired with a new six-speed manual transmission as standard while the six-speed automatic comes optionally available at an additional price of $1,050.
Another thing to be happy about is the updated technology which will help with the engine. It actually means the inclusion of low-speed automatic emergency braking system called Smart City Brake. Unfortunately, it is only being added as an option for most of the trims. It works at speeds of 9 miles per hour (30 kmh) and is going to be a standard form for the Sport and Touring models and will go along with such safety additions like the blind spot monitoring and rear cross-traffic alert.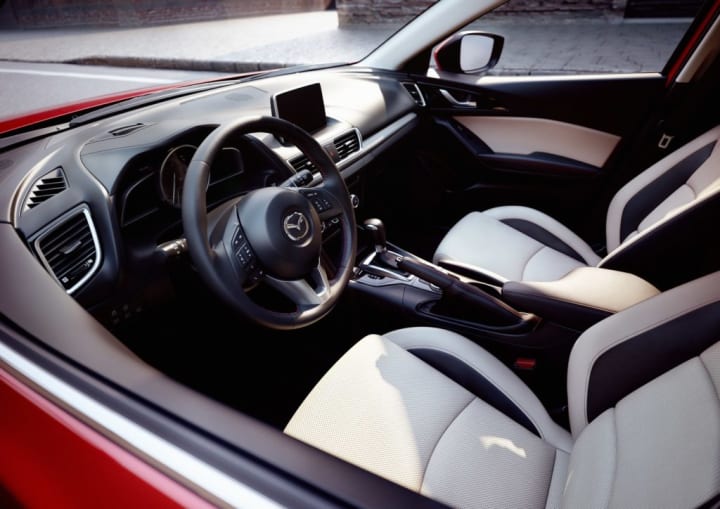 As for the price of the 2018 Mazda3 models, it is not going to change significantly. In fact starting off with the base Sport models and mid-level Touring vehicles, the price change is barely felt. The sport sedan with the six-speed manual transmission will cost $18,970 compared to last year's $18,680. People who wish to use the six-speed automatic transmission will have to pay $1050 while the hatchback body style demands a $1250 premium. The Preferred Equipment package which adds some added equipment and features adds a cost of $1000 more.
The Touring Sedan trim is going to be sold for a price of $20,965, but if you want the Touring hatchback you will have to pay $750 more. Another $1500 gives you the use of the optional package which includes a nine-speaker Bose audio system, a sunroof, and a SiriusXM satellite radio. Finally, the Grand Touring is the top tier version that Mazda offers and it is available at a starting price of $24,020, if you go for the six-speed manual transmission that is, but if you decide to pick the hatchback with a manual than the price is $24,770. An Automatic transmission is also available and it will be provided with an added fee of $1050. The top trim also has the most expensive package, the Premium Equipment package priced $1600 which adds navigation, adaptive cruise control, a heated steering wheel, traffic-sign recognition, lane-departure warning and lane-keeping assist, plus adaptive front headlights, and paddle shifters.
The 2018 Mazda3's release date is getting closer and closer so prepare yourself for a splendid offer even though it does not go all the way to update the looks.

Your car is a statement about yourself. It says who you are, how you will likely drive, and what kind of life you live. Have you ever wondered what your car says about you, or what people think about your car?

Driving is easy. But how do you maintain your vehicle? Most will consider you as a responsible car owner when you have your car serviced at least a couple of times in a year. Auto repair shops and service departments will do the usual services – change oil and oil filter, check the brakes, replace spark plugs, examine the belts and the hoses, etc. With all the things your mechanic needs to see and touch, it is a wonder if your steering wheel remains unscathed from dirt and grime. They most likely used Disposable Plastic Steering Wheel Covers before they did any work on your car.

The top items every off-roader should have are not only necessary for your safety, but will make your off-roading experience easier and more fun. From a recovery kit to mud tires and a light bar, each of these products will improve your weekend trip filled with adventure and fun.

Will Electric cars save the world? We are living through a period of change. The ancient Chinese philosopher Lao Tzu said the only constant thing in the universe is change. What we have learned in the last 3,000 years is that all change has a price. Who pays the price and who gains the benefits, are questions that should be considered when evaluating any and all changes.

Car accidents can happen to anyone, at any time. You do not need to be speeding, nor do you need to be near another driver for them to happen to you. Even the most attentive drivers can end up having a serious accident that may not have even been in their control.

I'm a huge fan of looking at cars that are heavily modified — and really, who isn't? Ever since Pimp My Rideon MTV, it seems like car mods have become a part of American youth culture. Car mods are a status symbol. They're edgy. They're neato, and often push the engineering capacity of the car to its limits.