What You Need to Know About Your Car Ventilation
A Simple Car Button that Can Save or Take Your Life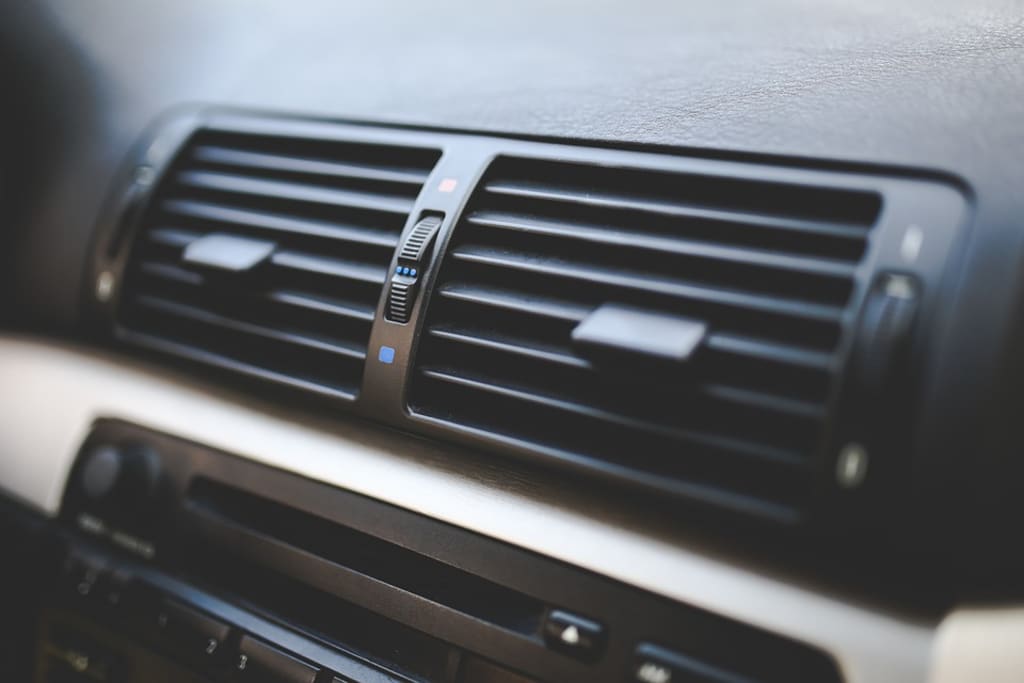 The life saving car ventilation button has been on your car since you've got it or bought it. This was an essential button that if not all, many don't have any bit of a clue what is it for.
It is for your ventilation. Not just for the air conditioning (AC) since it is right beside the AC buttons but specifically for ventilation. In all AC Systems, be it for buildings, homes or for cars, a ventilation system is integrated. Ventilation is the introduction of outside air (commonly called fresh air because of its high concentration of oxygen when compared with indoor air) to the airflow being supplied inside indoor spaces. Of course, there are more technical definition and parameter requirements behind it, but I don't have intention of doing a lecture here. As a mechanical engineer myself who designs HVAC systems of varied sizes, I will do my best to explain this important subject that everyone needs to know the simplest and the most understandable I can.
You may not have noticed and next time you may want to try, when you're feeling nauseated or getting dizzy during your journey on a vehicle, clicking this button by switching it off will make you feel more comfortable and will ease your dizziness if not eliminate it. I remember my father highlighting to me how the AC cold supply air coming out from small adjustable outlets on an air-conditioned public bus helps to soothe the woozy feeling during our long local travels during my childhood. I'm not sure though if this same reason is what he has in mind, since I only had grasped it when I'm already studying HVAC design in my college years. Switching off means the button is not lit up, or lighting it up may vary its effect and thus check your manual to make sure the function is correct.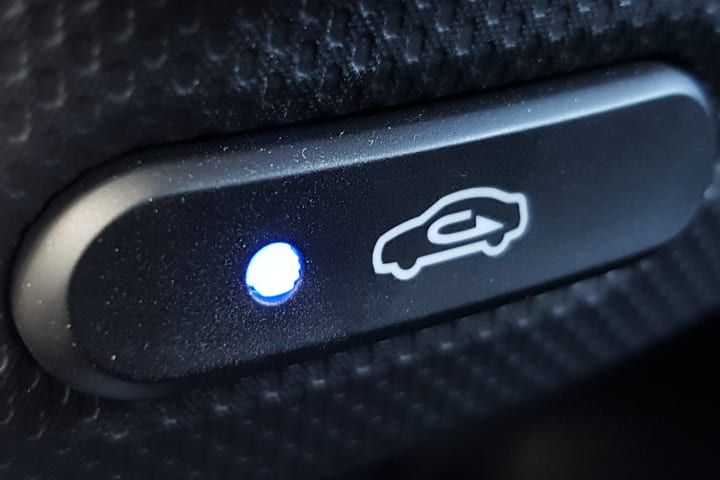 The oxygen from the outdoor air lessens, if not removes totally the contaminants inside the car space. Contaminants differs from carbon dioxide to odors and even humidity problems. Knowing occupants emits carbon dioxide to indoor air through breathing and the emission of paint and varnish odor from upholstery are the contaminants needed to be removed intermittently if not eliminated. This is one of the main reasons why you may need to open the window for few minutes before getting into and starting your car since the pollutants from the upholstery which can be toxic in high concentrations are chemically reacting with the stale normally hot air stuck in the car while parked. Alternatively, you can just switch on the ventilation to get rid of the contaminants the quickest way possible.
Furthermore, introducing ventilation/outdoor air during heating days works very well with your defogging system. It aptly works in treating the air's humidity with the huge temperature difference of inside to outside.
Energy consumption is not much of a concern in car ventilation since your AC compressor which is the heart and main mechanism of your car AC system is connected to your engine, which is running all the time during your drive. If this is for home or large building applications, this subject has to be dealt with technically by the engineers.
If the outdoor air or "fresh air" is not categorically fresh, it's a problem. There is a case where the car ventilation unknowingly was switched on as the driver waits inside the vehicle while parked in a basement. Understandably, even if the basement parking has ventilation system, the parking environment is not an ideal source of fresh air where high concentrations of vehicle exhaust air are present, which is commonly known as carbon monoxide. Its very unfortunate that just because of ignorance on this small car button, a life can be wasted just like that.
When ventilating your car through your car ventilation apart from opening your windows, make sure the vehicle is in an outdoor environment. This simple button can give you comfort and can even save your life.
As the saying goes, every little bit of simple things really does count.
About the Creator
A Catholic Christian, Husband, Son, Brother, Mechanical Engineer, Bassist/Musician, model railroader, traveler, reader, writer, critical thinker & his wife's food critic. Check also rainbarroso.wixsite.com/barurotspot
Reader insights
Be the first to share your insights about this piece.
Add your insights