What To Do If Your Uber Driver is Intoxicated
Here's what you need to know if you get into a ride with an intoxicated driver.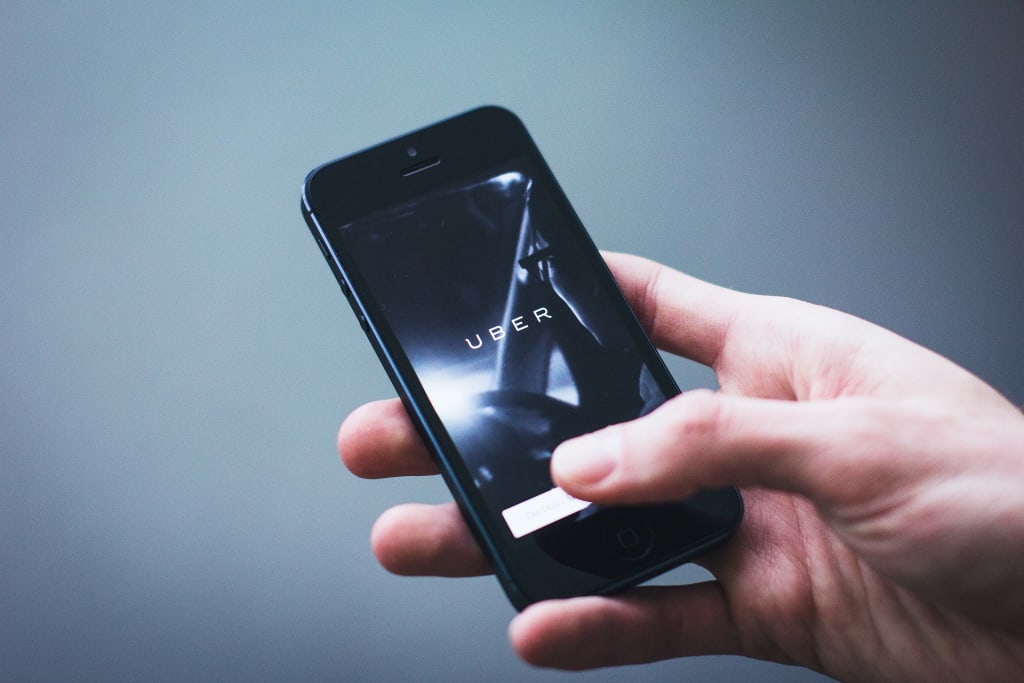 Image credit: https://pixabay.com/users/freestocks-photos-7014431/
When out for a night drinking, many people turn to rideshare apps like Uber or Lyft for getting home safely. This allows them to enjoy their night without risking driving intoxicated. In fact, the rise in popularity of rideshare apps has been shown to reduce DUI crashes.
But what happens if you made the responsible choice, but your driver did not? What happens if they are the one who is intoxicated, and gets pulled over or in an accident while you are a passenger?
Rideshare Companies and Liability
Uber and Lyft have a history of trying to avoid any liability when it comes to the actions of their drivers. They maintain that drivers are independent contractors and that the companies are merely software platforms to connect those drivers with passengers. Therefore, they argue, they are not the ones responsible for a driver's negligence.
However, lawmakers don't necessarily agree. Across the country, laws have been enacted to ensure Uber and Lyft provide insurance coverage for rideshare accident victims. This ensures that injured parties receive needed compensation if the driver's insurance has lapsed. Still, they don't make it easy for passengers to take advantage of this insurance. If you have been in an Uber or Lyft accident as a passenger, whether or not alcohol was involved, you should consult with a personal injury attorney to make sure you receive the settlement you are entitled to.
Rideshare companies do conduct thorough background checks of their drivers, and those drivers need to have current insurance on file to stay active on the app. To protect themselves from liability, they will reject people from driving on the platforms for serious crimes or driving infractions. However, unlike many companies that hire drivers, they will only deny a potential driver with a DUI conviction in the last seven years if there are other factors. Unless there are multiple DUIs, a high BAC, property damage, or recklessness involved, a DUI alone is not enough to disqualify someone from being a driver.
Of course, drivers are expected to be sober at all times when they are driving. Drivers caught intoxicated while transporting passengers are immediately removed from the platform.
What To Do if Your Uber Driver is Intoxicated
Being a passenger in a car when your rideshare driver is showing signs of intoxication can be a frightening experience. If your driving is swerving, weaving, tailgating, drifting in and out of lanes, driving off the road, or in other ways showing signs of intoxication, you want to exit the vehicle as soon as possible.
Notify the driver you would like to end the ride, and try to find a safe and well-lighted place for them to drop you off. Gas stations and shopping centers are always good options. From there, you can hail another ride, call a taxi, or contact a friend to get you the rest of the way home. If the driver is behaving belligerently or refusing to let you out, let them know you will call the police unless they allow you to exit the vehicle.
It is a wise idea to notify law enforcement of the impaired driver once you are safe. You should also contact the app's support to have your ride refunded, and the reckless driver deactivated from the platform.
If your driver is pulled over for a suspected DUI, remain calm. Open your window and notify the officers that you are a rideshare passenger. Wait for them to speak with the driver, and then ask if you can leave once they are done. End your current ride and call another. The officers may be able to assist you with getting a ride home, rather than being left on the side of the road.
The same holds true if your intoxicated driver gets into a collision. Notify emergency service that you are a rideshare passenger, and cancel the ride in the app. If you do not require immediate medical attention, call a new ride or find another way home.
If you had to end the ride due to driver intoxication, you are entitled to a refund for the ride. Often, the company will give you a credit as well. In addition, if you are injured in any way, you are also entitled to compensation for medical expenses, loss of work, and pain and suffering.
how to
About the author
Myra Thomas is a freelance content writer. She is versed in a variety of topics, but specializes in sharing legal news and helpful how-to guides. Her focus is on creating easily accessible content which contains practical advice.
Reader insights
Be the first to share your insights about this piece.
Add your insights