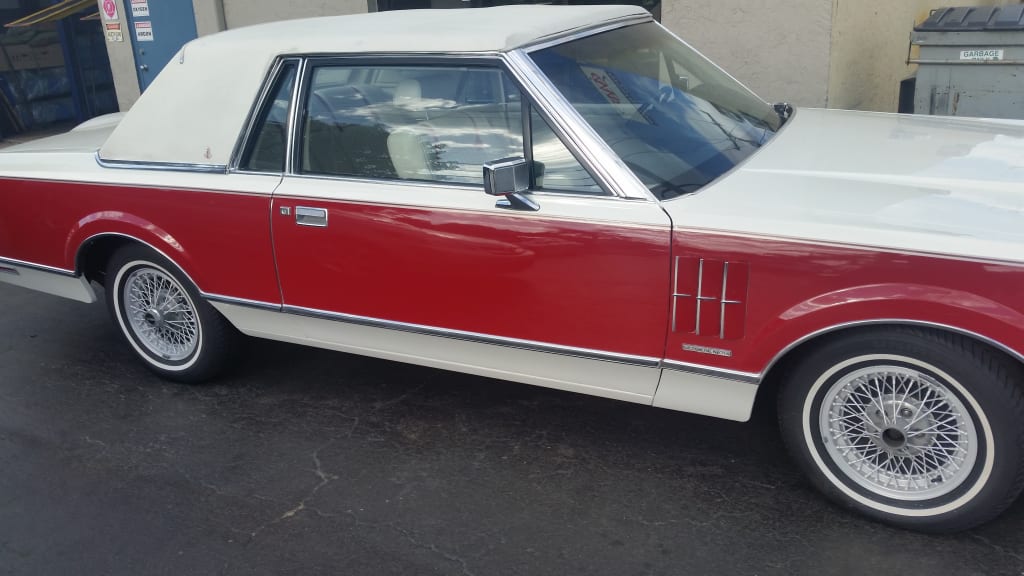 I write this piece every couple of years or so to remind readers how we as mechanic treat our cars.
We change our oil every 3,000 miles, with conventional oil, or every 6,000 miles with synthetic oil because we are protecting an engine that can cost from $3,000 to $10,000 to replace. An oil change can cost from $20 to $75 dollars, do the math.
We change the fluid in the Transmission every 30,000 miles, unless it is a sealed unit with lifetime fluid in it. Because a transmission can cost anywhere from $2,000 up to $6,000 to replace.
We change our fan belts every 60,000 miles. These days if your belt goes you lose everything: steering, water pump, air conditioning.
We rotate our tires at least every 6,000 miles, especially if we have a front wheel drive vehicle, all the weight and traction are on the front tires so they wear quicker than the rear tires.
We drain and refill the radiator every 30,000 miles.
We check the brakes every 30,000 miles. We also change the cabin air filter, quicker if living on a dirt road, you smoke in your car, or you have a pet ride around in your vehicle.
Engine air filter gets checked every other oil change, changed as needed, especially if living on a dirt road.
We check the air in our spare tire every six months.
Do we get an extended warranty when we buy a car? It depends on the car, fancy high end cars it's a must, but be careful, the first thing these extended warranty companies do when there is a claim is request service records, if vehicle has not been maintained properly they will use that to deny a claim.
I do not want to run this into the ground, but as I am doing pre-trip inspections for the snowbirds that are getting to go back up I am noticing a disturbing trend: some folks are waiting to get back home to have important work done on their car because they have their "regular" guy that has been working on it for years and they usually either get a "deal" from them, or they have a credit with them or it is a relative that owns a shop "up there."
It is all fine and dandy, but when you have conditions like dry rotted tires, a cracked serpentine belt, or brakes that are 90 percent worn your are living between a fine line of saving money until you get back up and safety.
This week I had three cases on snowbirds that came in for their safety check, one gentleman had six year old tires that were dry rotted, I asked him if he was driving the car back up or if he was sending it on a car carrier, he said driving, so I pointed out the tire rot. He told me his buddy had a shop back home that would sell him tires at cost and he thought the tires didn't look too bad. Mind you, this man had coke bottle eye glasses so I wondered about his eyesight.
The next was a lady who had 90,000 miles, doing her checkup I noticed her serpentine belt had some cracks in it. I suggested a change so there would be no problems on the road, since that belt runs everything on her car. It would disable the car immediately if it broke. She said she paid a man to drive the car up for her so she was not worried. When I suggested the costs that would be involved if she needed other repairs if the belt damaged something else she scoffed and said, "I'll just buy a new car" excuuuuuuuuse me, must be nice.
And last was a young lady who I informed that her brakes were down to 95 percent wear. She said she had a boyfriend up North who would do the brakes for her at no charge. When I explained that she could do additional damage which would require more parts she said: "he will do what it needs, he works at an auto parts place."
Oh well, all you can do is try to give them good advice, can't make them accept it. As always be well, take care, and check that air.