What is the Scope of E-Scooters in Europe, and how does it help Environment?
Understand the scope of e-scooters in Europe and know why it is considered an environmental-friendly travel option.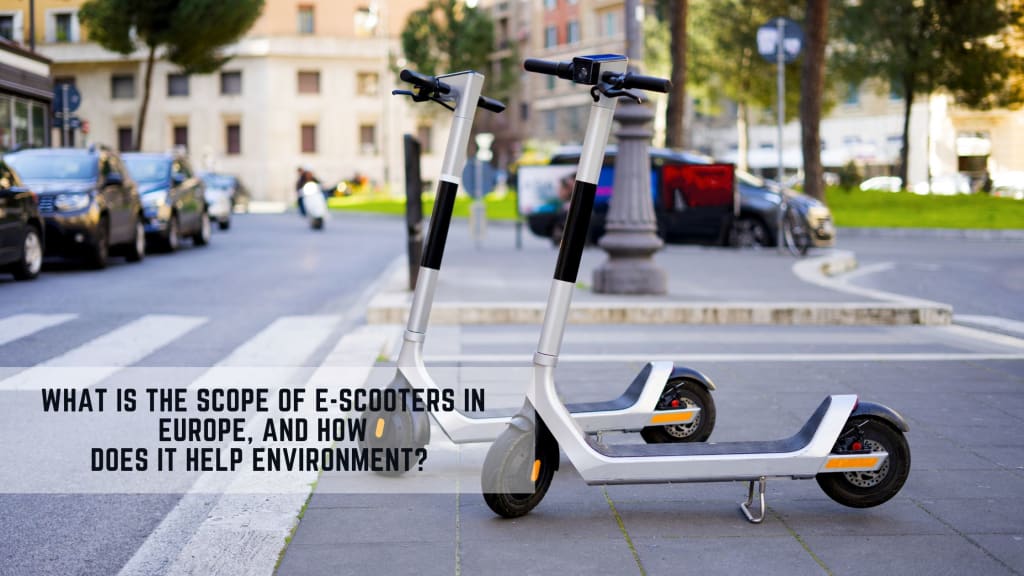 Electric scooters, utilized in many cities throughout the world, are a preferred means of transportation for millions of people in Europe due to their technology and sustainability. These e-scooters were previously only used by kids and teenagers, but today people of every age view them as a more environmentally friendly way to get to work or school.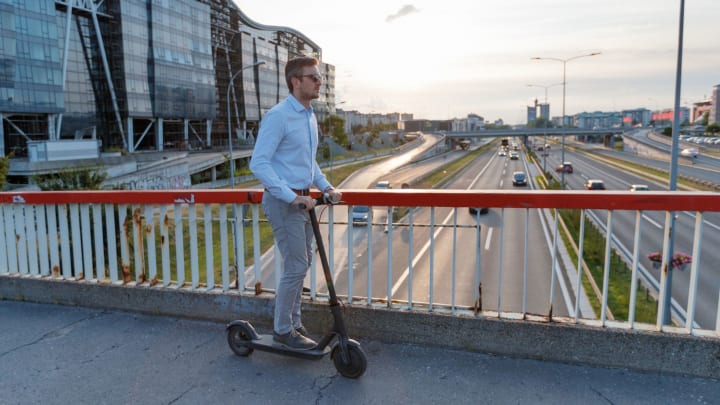 The demand for e-scooters is continuously growing day by day, and they are becoming more popular. As a result, cities all around the world are filled with these motorcycles, which provide clients with an affordable and effective mode of transportation.
How far can electric scooters go?
It all depends upon the brand of the e-scooter that you're using, the size of the battery, and how much charge is left in it. You should consider your travel routes as well. An electric scooter will last longer on flat terrain than it would if you were riding up lots of hills.
How can E-scooters help the Environment?
Electric scooters are one of the most environmentally friendly modes of transport. The amount of emissions released into the air is decreased when individuals switch from cars to e-scooters. Additionally, it aids in lowering traffic and noise pollution on the highways.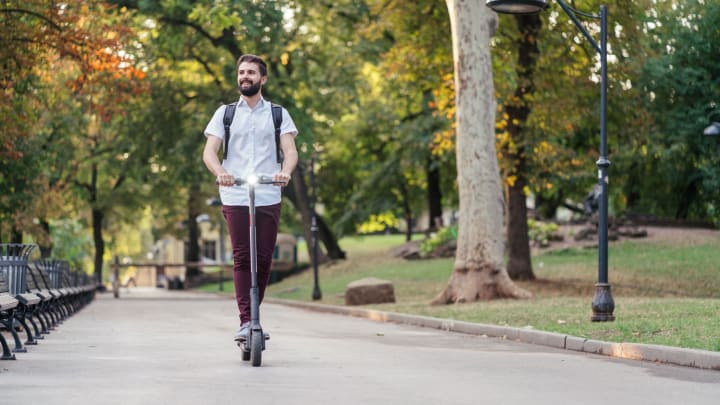 E-scooters can help the environment in many ways. Some of them are:
• They lessen the demand for cars and other forms of transportation, which clears up traffic jams and further helps reduce pollution.
• Many eco-conscious riders also use it as a sustainable solution for urban transportation.
Some facts about e-scooters in Europe
Are electric scooters popular in Europe?
Europe's e-scooter rental market has grown significantly in recent years as e-scooters become more common among young people and in urban areas.
Which European Cities have a large amount of e-scooters?
The two largest cities in Europe for e-scooters are Berlin and Oslo, each with more than 20,000 scooters available from multiple operators. Rome, Frankfurt, and Stockholm round out the top five.
Are electric scooters in demand?
Report Summary. The size of the global market for electric scooters was estimated at USD 20.78 billion in 2021, and from 2022 to 2030, it is expected to expand at a compound annual growth rate (CAGR) of 7.8%
How to use e-scooters safely
You should keep the following in mind when using an electric scooter:
· Check the tyres:
Squeeze your tyres tightly with your thumb and forefinger. If the tyre is underinflated, wait until it is fully pumped up before riding. The reason for this is that an underinflated tyre won't be stable and is much more prone to slide out from under you when you turn a corner.
· Make sure the bolts are tight:
While riding, the handlebar and wheels need to remain straight. So, make sure that the bolts are properly tight, as loose bolts can lead to the handlebars coming out of alignment with the wheel, which is a serious safety risk.
To properly check the bolts, stand in front of your scooter and firmly hold the front wheel in place between your feet. After then, while holding the handlebars, forcefully twist in either direction. It is safe to ride if the wheel and handlebars are still in alignment after this.
· Ride with a helmet: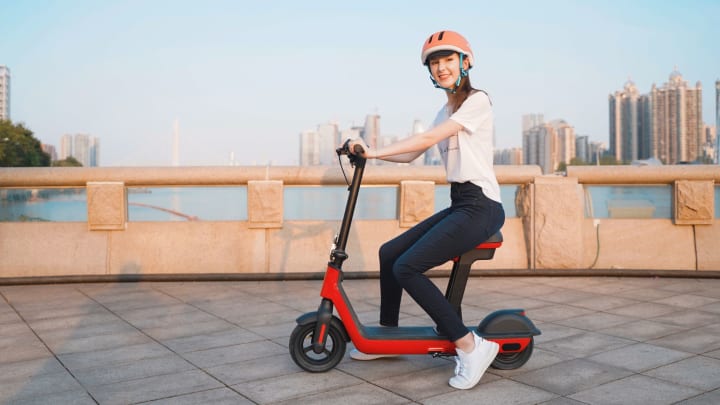 Although it is not required by law, wearing a helmet is a smart choice. Spend some money to buy a good quality helmet. Also, wear light-colored and free clothes to comfortable ride an e-scooter.
· Watch your ankles -
Watch your ankles because electric scooters can weigh up to 24kg and are very heavy. This implies that they are moving with quite a lot of force, even while moving at extremely low speeds. So, drive carefully because tapping an electric scooter against your ankles can be very painful and can result in cuts or bruises.
· No passengers -
Electric scooters are solely designed for one user only. Taking a passenger along is dangerous. Two individuals cannot stand on the scooter's standing board at once, and the addition of a third person may cause the scooter to suddenly lose its equilibrium, causing both occupants to fall off. So, always ride it alone with proper safety.
Benefits of using e-scooters
· Accessibility:
Since e-Scooters are designed for a single rider, they are substantially smaller and have far better accessibility and manoeuvrability than any normal car. As a result, they are an excellent option for people searching for a simple way to travel around on a daily basis because they can fit down small roads, along pavement, trails, and bike lanes.
· Simple Transportation:
Another benefit of purchasing e-scooters is how easily they can be transported. It is simple to transport with you when you board a train, tube, or bus, and it is prepared to unfold, board, and scoot off when you get there. Furthermore, your electric scooter may also fit comfortably in the trunk of any car, making it perfect for a staycation.
· Higher Security:
Because of their small size, they are also great for security. In contrast to a large car, these foldable e scooters are perfect for storing safely inside your home, a garage corner, or your workplace while you're not using them. You won't have to worry about leaving it somewhere because you can always keep an eye on it when it's nearby.
· Health benefits:
Your whole body is constantly in motion while you ride an e-scooter. Your muscles are therefore pushed into the correct cycle of releasing and contracting. As a result, the core muscles involved in these activities get stronger and more flexible with practice.
And as we are all aware, having a strong core has several benefits. It offers:
1. Increases stability
2. Better posture
3. Boosts power,
4. Strength training.
· They're Fun: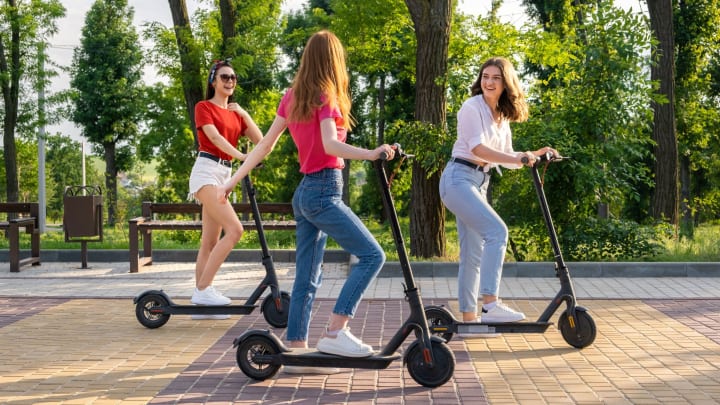 E-scooters are fun to ride. An electric scooter is a nice and enjoyable way to move around because it is sleek, sophisticated, and stylish. However, choose the one that suits you the best.
Bottom Line
I'm hoping that this article will assist you in choosing the best electric scooter for commuting. So start looking and get a cost-effective, environmentally friendly scooter for commuting.
electric
About the author
Okai will address your "first & last mile" problem with high quality, high-performance electric vehicles that redefine present & future of transportation.
Reader insights
Be the first to share your insights about this piece.
Add your insights