What Is Auto Comprehensive Insurance
In this article you will know what is comprehensive insurance and what it covers. After reading you will understand why you need auto comprehensive insurance vs collision insurance.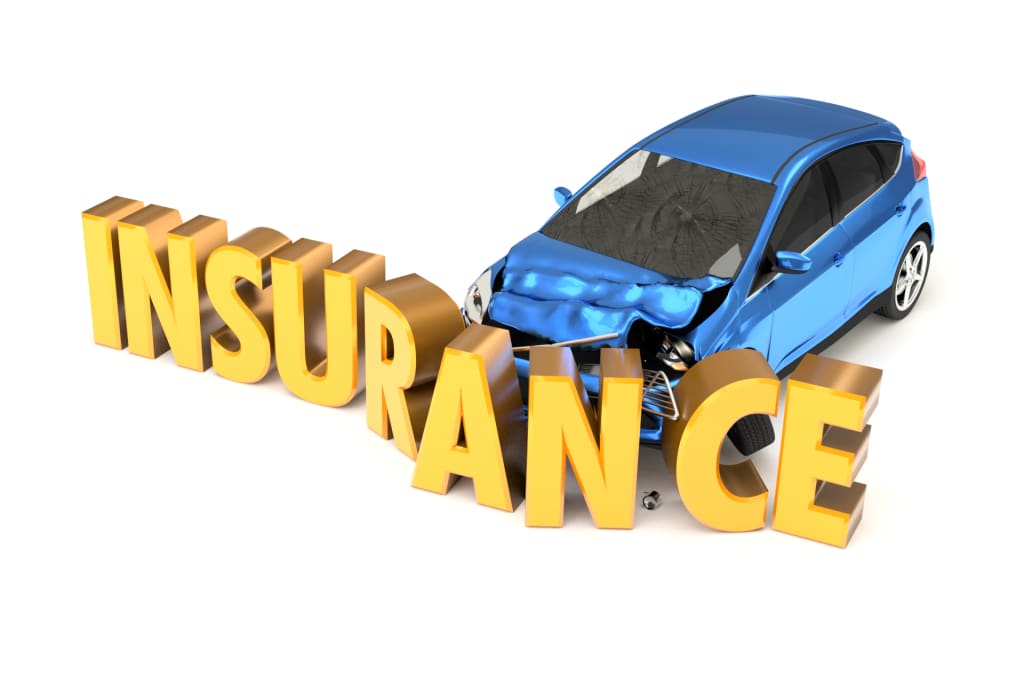 Meaning of Comprehensive Insurance.
Comprehensive insurance is a type of coverage that protects your automobile from damage caused by events other than collisions with other vehicles or objects. Theft, vandalism, or tornado destruction are some examples of non-collision-related events. Liability insurance such as comprehensive and collision is required in most places by lender, if you're financing or leasing a car. However, they are optional if the vehicle is owned entirely. Comprehensive insurance on old car may not be worth buying, but you can do the math to see if purchasing either the coverage will make sense.
What Does Auto Comprehensive Insurance Covers?
Comprehensive insurance costs roughly $134 per year on average, which is cost-effective compared to the damages it covers to vehicles caused by:
1. Natural disasters
2. Fire or explosions
3. Damages by animal
4. Vandalism
5. Falling objects
6. Theft
Click Here To Save On Your Insurance.... Get A Quote
However, comprehensive insurance for car doesn't cover events such as medical expenses for you and/or your passenger(s) after an accident, damage to you or the other person's vehicle in a collision.
The coverage will pay out only up to the estimated value of your car, minus your deductible. But will comprehensive claim increase insurance? When you file a claim, your insurance premiums will increase by an average of 3% to 32% for the next three to five years. How much you pay for in insurance depends on where you reside, your driving record, and the coverage amount you choose.
It is recommended that you take the following methods to reduce your auto insurance premiums if you have several comprehensive claims:
1. Make sure you don't get more coverage than you really need. First, think about how much your car is worth.
2. Reduce the number of claims you file each year.
3. Allowing in-vehicle monitoring. Many insurers are now provide this service to track their clients' driving habits and award them with cheaper insurance rates over time.
How Much Comprehensive Car Insurance do I need?
First off, determining how much comprehensive insurance you need depends on the value of your vehicle. You need to know how much your car is worth and is your car new or higher in value. Because the insurance will never pay out more than the vehicle's worth minus your deductible.
Although insurance companies often bundle comprehensive and collision coverage, comprehensive insurance can generally be purchased separately. Collision and comprehensive insurance are frequently confused. They both are auto insurance policies, however they cover different things.
Be Prepared.... Find out How Much Insurance You Need Right Here
Comprehensive Insurance vs Collision
In my opinion, if you're buying a new automobile, whether you are financing it or paying cash, it's a good idea to have comprehensive car insurance because it will be able to protect you against both minor and major accidents caused by situations you cannot control. Also, if you live in a rural area where animal collisions are prevalent, in a stormy area where hail is widespread, or in a high-crime area where break-ins and theft are usual, comprehensive insurance makes sense.
In the event of a single-car rollover, a collision with another vehicle, or a collision with an object, collision insurance is best. When you get into an accident, collision insurance comes in useful to help pay for your vehicle's repairs, and it also covers any damage to your automobile caused by potholes in the road.
Keep in mind, if your automobile is destroyed and you do not have comprehensive coverage, you may face a large repair expense. So, assess the cost of any potential repairs against your insurance premiums or deductibles you might have to pay to keep your coverage.
Note: In most cases, a comprehensive claim would raise your automobile insurance premiums. However, you should be able to save money by becoming a safer driver or finding an insurance provider that would not increase premiums on drivers who have had prior comprehensive claims.
Here you go, comprehensive insurance explained!
Enjoyed this article? Learn how to lower your insurance premium with our FREE eBook Here