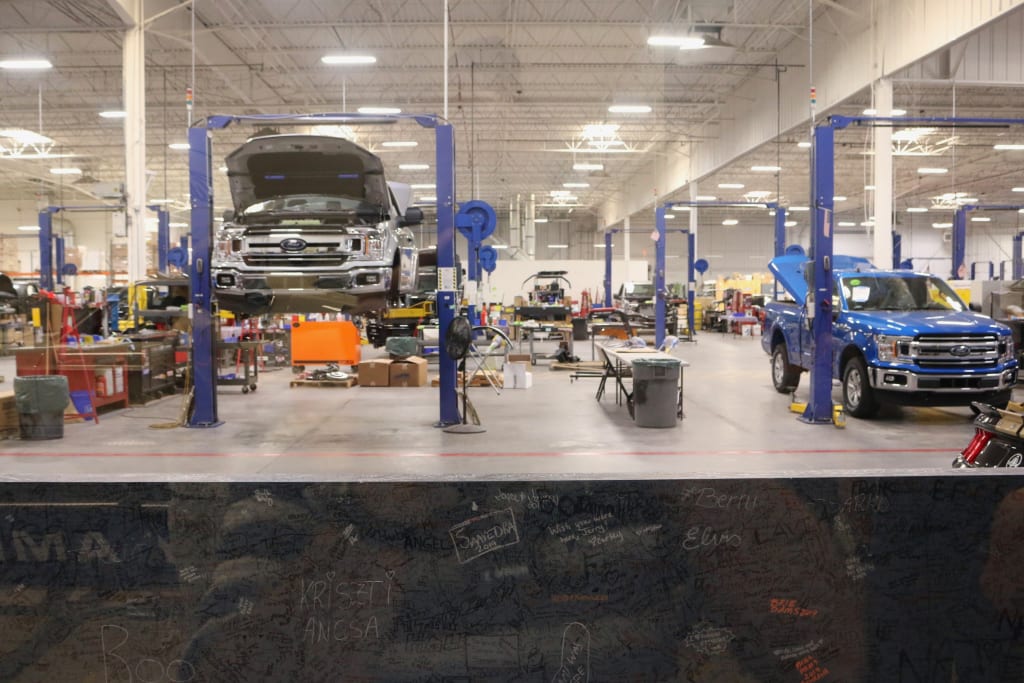 Photo by Laurel and Michael Evans on Unsplash
Delaying or overlooking fixing recalled auto parts is an issue that causes hundreds of accidents every year. Imagine you're driving down the highway at 65 MPH and a tire gets blown out or a component of your steering gives away and causes complete loss of control of the vehicle. This is but a simple example of what could go wrong because of a defective auto part.
When you buy a new or used vehicle, you have every right to expect that the manufacturer has designed and produced the vehicle to high safety standards. According to injury attorney Aaron Herbert, since it's a reasonable risk, if those parts fail and cause a crash or injury then you have the right to demand compensation from whoever was responsible with the help of an experienced car accident attorney.
28 million vehicles in total were recalled in the US in 2018 alone from 314 different campaigns. Out of all of those campaigns, air-bags were the most heavily recalled component accounting for 16% of recalls. In the following article I'll go over some of the most commonly recalled defective auto parts that cause accidents and injuries.
Airbags
Airbags are an essential safety measure in our vehicles and are always expected to perform their duty in a crash. Should the airbag fail to deploy properly or not deploy at all in an accident, it could lead to serious harm. A very well-known example is the Takata airbag defects that deploy explosively, injuring or killing innocent victims.
Seatbelts
Similar to airbags, seatbelts are also an essential safety measure. If a seatbelt fails to protect vehicle occupants in an accident, there could be serious injuries. The victims can file a property liability claim to receive compensation for their damages.
Steering Components
Few things are worse than losing steering power while driving a vehicle as an accident becomes almost imminent. A major steering defect with GM vehicles from a few years ago caused the vehicle's power steering to suddenly give in while the car was running, this resulted in a number of serious accidents and injuries.
Seats & Booster Seats
Child seats and booster seats are notorious for malfunctioning. They could become ejected, slide out of the proper placement, or cause crushing injuries mostly to toddlers and children.
Braking Components
Brakes are one part that you do not want malfunctioning on the road to avert a catastrophe. Almost all parts that comprise the braking system including master cylinders and ABS are prone to failing. So, make sure you always check the health of your braking components as they could easily save your life.
Tires
Finally, tires are one of the most important components of any motor vehicle, yet they're still one of the most common defective auto parts. From tire blowouts to poor traction, keeping your tires in a top working condition would increase your car's longevity and help protect you from accidents.
How Do You Know if Your Vehicle Is Subject to a Safety Recall?
The most commonly used method of letting people know of a vehicle safety recall is through the mail. You would get a letter in the mail advising you to drive to your nearest dealer to get your vehicle fixed. However, sometimes the manufacturer wouldn't have your address or would have an older address that you don't have access to anymore. In this case you can always look up your vehicle's VIN number on safercar.gov and check if there are any outstanding recalls. It's recommended to check the site before or right when you buy a used car to make sure there are no safety recalls. The website is maintained by the NHTSA and includes vehicle history of up to 15 years.
About the Creator
Ahmed spends parts of his day writing about safety, cars, health, and fitness. The rest of his time is spent juggling between working out and cooking Michelin-star dishes!
Reader insights
Be the first to share your insights about this piece.
Add your insights