Toyota Supra, a performance gem.
It's one and only sports car of the global seller Toyota.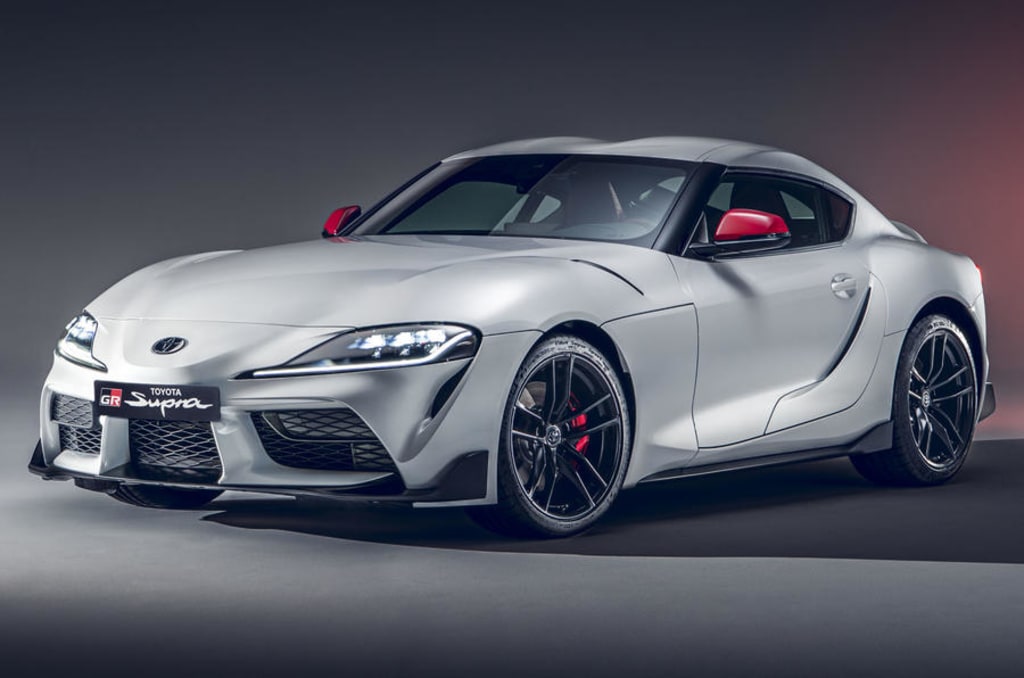 Supra is famous globally since its launched in 1978, the Toyota Supra MK4 version filled the hearts with joy and enjoyment. This is one of that car, that offers raw performance and a lot of customization options. In the initial days, it was also known as "Toyota Celica" but later the name "Supra" become so much popular and hence it was only known as Supra.
The name Supra is derived from the Latin prefix that means "above", "to surpass" or "go beyond" and that is what the Toyota Supra is.
Its second name "Celica" given to it because it was inspired from the Toyota Celica but in dimensions, it was wider, and longer that why in 1986, with the launch of A70 model the supra separated from the Celica.
Toyota Supra Overview: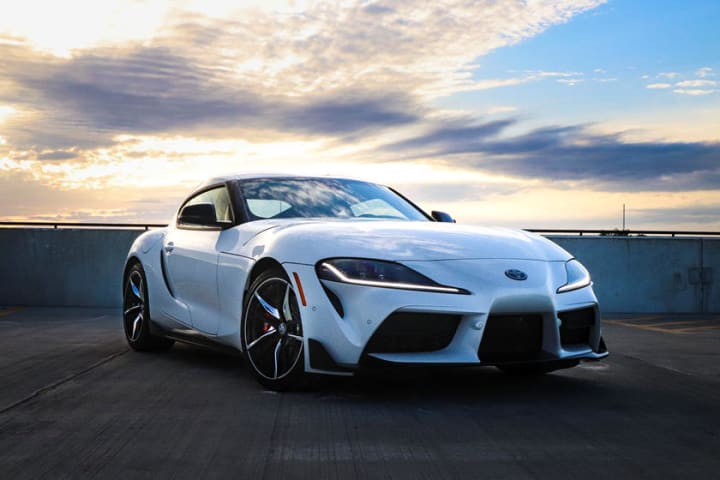 If we look out to the current fifth generation Toyota Supra, then its clearly evident that the looks are changed drastically, the improvement in the design and styling department is not hidden anywhere.
The big and chunky 19-inch alloy wheels, large headlight unit, wide air intake duct vents, blacked-out ORVMs and LED tail lights,
Inside the cabin, we found is to be similar to the BMW Z4, YES! there are material and technology taken from the Z4. Like the switches and the center console area, that is clearly visible to be derived from the Z4.
But the mechanicals are no way similar to the Z4, the 3.0L, Twin-Scroll, 6-Cyinder engine generate a massive power of 382 bhp at 5800-6500 and the max torque of 498 nm at 1800-5000 rpm.
Also a smaller 2.0L, Twin-Scroll, 4-cylinder engine is present that generates 255 bhp at 5000-6500 rpm and 400 nm at 1550-4400 rpm.
The transmission duties has been taken car of by a 8-Speed automatic transmission with paddle shifter and manual mode.
The top speed of Toyota Supra is 155mph for both the engines but in a run the 3.0L version is faster by 1.6 second to the 2.0L version.
What are the mileage figures?
2.0L, Twin-Scroll, 4-Cylinder Engine
City: 25 mpg/10 kmpl
Highway: 32 mpg/13 kmpl
Combined: 28.5 mph/11.5 kmpl
3.0L, Twin-Scroll, 6-Cylinder Engine
City: 22 mpg/8 kmpl
Highway: 30 mpg/12 kmpl
Combined: 26 mpg/10 kmpl
Competitors
There are mainly four competitors of Supra - BMW Z4, Audi TT, Porsche 718 Boxter, and Chevrolet Corvette. In all the cars, the corvette has the most cc engine at 6.2L/5198cc and it produces around 638 bhp of power and 819 nm of peak torque. The V8 engine is mated to a automatic transmission with paddle shifter and multiple drive modes.
Second place is secured by the Toyota Supra at 382 bhp of power and 498 nm of peak torque. Where as the third and fourth position are taken by the Porsche 718 Boxter and Audi TT at 295 bhp and 227 bhp respectively.
Conclusion
Now it's time to give silence to my words by saying, the Toyota Supra is a great sports car with powerful engines. Especially the 3.0-liter, 6-Cylinder motor that car touch 0-60 mph in just 3.9 sec. Despite being a powerful car, the Supra does give quite good mileage and costs less in maintenance than its other rivals.
However, the use of BMW stuff is quite identical in the interior and does give a feel of a BMW Z4. Apart from this, the Supra GR car is great in terms of comfort, specs, and features.
If you love the Supra, then don't wait for it, just go buy the beauty right now.
Are you a Supra lover? If yes, then comment down your memories with Toyota Supra.
About the Creator
I am a passionate writer with a keen interest in cars, and bikes. I have been polishing my writing skills ever. I have a deep understanding of the automotive industry and have a interest in almost everything I loves.
Reader insights
Be the first to share your insights about this piece.
Add your insights