Toyota Bumper To Bumper Warranty - Everything You Need To Know
What does bumper to bumper warranty mean?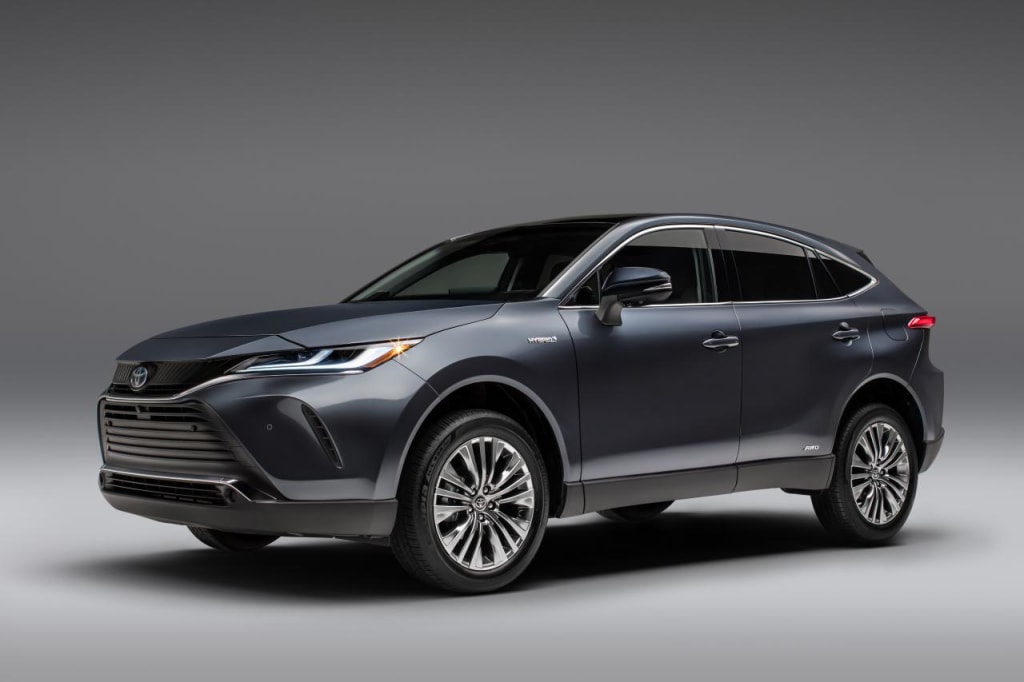 Toyota is well known for its innovation and reliability, furthermore, turning out vehicles proud of electric and hybrid technology, Toyota also has created many models that are known for surviving time and use testing. Based on performance and reliability, Toyota SUVs, cars, and trucks constantly rank top among car manufacturers. But despite the brand recognition, purchasing a new Toyota is a huge investment, and to know what is included in the warranty can be confusing in this purchasing process.
Although on initial purchase, factory warranties can provide Toyota drivers peace of mind, as over time many people seek an extended warranty to maintain the repairs. Anyway, you can choose a reputed third party company for an extended warranty by avoiding properly the worst extended auto warranty companies to protect yourself from unnecessary hassle.
However, at present Toyota has a different type of warranty plan. In this article, my main discussion is Toyota bumper to bumper warranty. As a car owner, you need to know your Toyota bumper to bumper warranty offers what coverage and for how long? Hence to understand the details read this article.
What Do You Mean By a Bumper To Bumper Warranty?
The term bumper to bumper is an expression for the comprehensive coverage that is often used by dealerships. For a specified period of time, this bumper to bumper car warranty can cover everything between the front and rear of the car. It is usually part of the factory warranty that comes with a new car buying from a dealership, hence it is also known as a limited warranty for new vehicles.
In the case of a new car warranty package, the bumper to bumper warranty is the largest piece; it includes what is often referred to as extensive coverage for all parts of the vehicle. Most manufacturers keep a new car with a bumper-to-bumper warranty for three years. Again, some manufacturers offer more than that such as Volkswagen.
Toyota Bumper To Bumper Warranty
Toyota bumper to bumper warranty is a Toyota new car's limited warranty. This warranty uses an exclusionary agreement which means it not only defines coverage, it lists the items included. Any new Toyota brings with a factory or bumper to bumper warranty for maintenance for a specified period of time.
Toyota bumper to bumper warranty lasts 3 years or 36,000 miles, its extensive basic coverage is short but long as the cover of its parts. This bumper to bumper warranty of Toyota is a standard coverage, meaning nothing unique compared to Toyota competitors. The warranty can cover almost everything in the vehicle if something goes wrong. Being caught up with this coverage means it's only for factory related issues.
If something goes wrong with the installation of a part, the free repair will start on this warranty. This eliminates major issues related to the regular maintenance that often occurs in most factory warranties. This warranty does not provide coverage for damages due to misuse or lack of maintenance.
What is Not Covered in Bumper To Bumper Warranty?
The parts not covered by the bumper to bumper warranty of a new vehicle basically refer to items that deteriorate as a result of continued use of the vehicle. The parts that are not in the coverage are including brake pads, brake rotors, wipers, light bulbs, tires, and window glass (To further confuse the situation depending on the vehicle being built, some parts may be kept for a short time).
The manufacturer does not cover the parts that have been damaged by you, have had an accident, or any of God's activities. For example, you keep going side by side and the rock hits the windshield causing it to crack. Also, the vehicle will not be covered if it fails due to faulty maintenance.
Vehicles that are not covered for total damage or 'Rescue', 'Reconstruction', or 'Garbage' and racing or car competition will also void this warranty.
What You Can Miss in Your Toyota Warranties?
The freedom to choose a mechanic; you only need to drive your car to specific dealership locations.
The customization option, dealers sell off-rack warranties that are not always made to your needs.
You may not get the flexibility of price because prices are set by the brand level.
The money back guarantee, most manufacturers do not offer satisfactory money-back guarantee, unlike the third-party providers.
Is Toyota Warranty Good For You?
In the case of maintenance at no cost alone, the Toyota factory warranty really gives some value to the owners of the new vehicle. Even better, the price of coverage is included in the price of the new car as a factory warranty; hence the cost is not more than a factor for service.
Overall, today's factory warranty gives you the same coverage level as other automakers do, so it usually stays "good enough" in most driving cases. It is hard to go wrong with this standard coverage combined with Toyota design and reputation.
Why Do You Need An Extended Toyota Warranty?
Keep in mind that the warranty coverage of Toyota is truly limited; in fact; the car manufacturer has the lowest warranty (bumper-to-bumper) from any brand on the market. Once the factory warranty has finished, you will be stuck on almost any repairs that are not covered by the powertrain or emissions warranty coverage.
Like Toyota bumper to bumper warranty, the powertrain warranty only covers a small fraction. Repairs come as time goes on. A Toyota can be affordable at a lower price than an Audi, but as the mileage increases, you can encounter $1000 or $2,000 for repairs.
You can add an extended warranty for maintenance until the car is 150,000, 200,000, or 250,000 miles since your Toyota is much longer-lasting. In short, once the factory warranty expires, you can enjoy peace of mind because repairs are covered for a long time.
Conclusion
In the above discussion, I have tried to discuss the Toyota bumper to bumper warranty in detail; mainly I've tried to highlight what you're getting and what you're not getting inside the bumper to bumper warranty coverage. So I hope you get your point. That's all about Toyota bumper to bumper warranty. Thanks.
product review
Carsplan.com is a car-related lease, finance, warranty, insurance, and other info based blog site. The knowledge helps people decide which one is the best.