Top Motorbike Brands in 2020
Motorbike Brands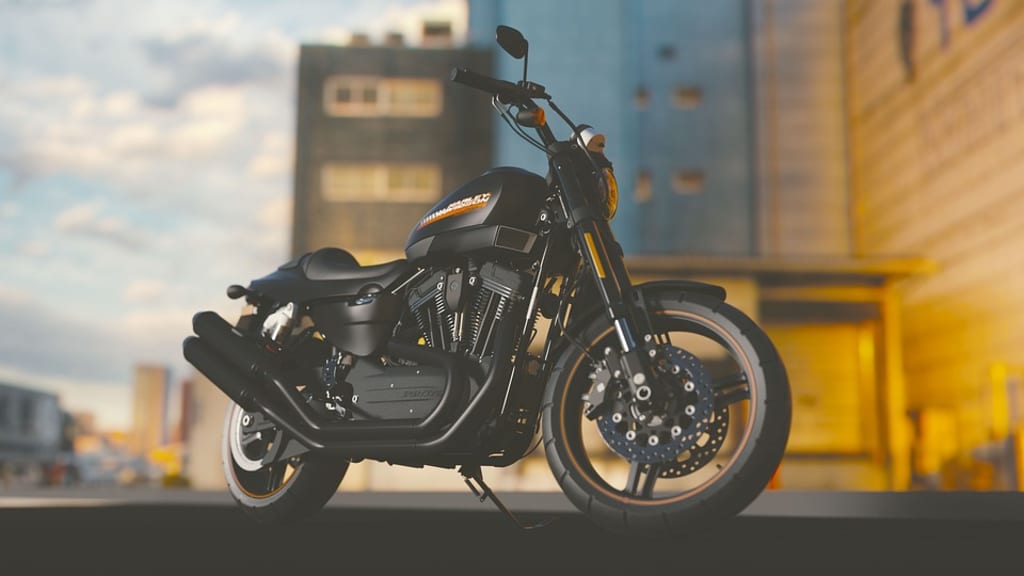 Motorbikes have existed side by side with cars for ages. When the 2008 recession ended, there was a substantial increase in the purchase of motorcycles. This was mainly because many manufacturers lowered their prices to attract sales. It worked.
As the interest in motorbikes continues to surge, there has been an increase in motorbike entries in car shows. In Nevada for instance, where some of the world's most significant car shows are held, motorbike makers use trade show display rentals in Las Vegas to introduce new models to the people.
There are so many motorbike brands in the world. Some have been around for ages and have cemented their place in the market. Bikes come in 7 general categories.
Bike Categories
Beginner Bikes
As the name suggests, these are designed for novices getting their hands on a motorbike for the first time. They have a modest engine size that ranges between 300-400cc. They are easy to control, have a lot of safety features, and are within affordable ranges.
Standard Bikes
The bikes under this category are a little bigger with engine capacities of between 600-900cc. The target market for this category is the intermediary rider who can comfortably navigate through busy highways.
Adventure Bikes
These are bikes built for long rides. They are bigger, faster, and pack massive engines that range between 700-1200cc. They are designed to handle rough roads with gravel, mud, and boulders. With their more than adequate capacities, they are the best bikes for driving across state lines.
Cruiser Bikes
High handlebars, extremely loud exhaust, slouched riding positions, and super engines. These types of bikes are very common in the United States and are loved by biker gangs for their style. They are built for long distances and have the speed to back them up.
Superbike
The bikes under these categories are speed monsters that can clock speeds of over 150mph. They are designed for speed with their streamlined build to minimize air resistance. Most have engines that are above 1000cc.
Supermoto
Better known as dirt bikes. The type that can handle any kind of terrain. However, they don't do so well on open roads. They have narrow tires and are best suited for short distances. Owing to their slight frame and sizes, they cannot handle very high speeds without the risk of losing control.
Electric
Relatively new entrants into the bike world. These fuel-free motorbikes have instant torque, producing no unnecessary heat. The changing of gears and vibrations are also a thing of the past. They have a range of between 100-200 miles.
Top Motorbike Brands
Yamaha
Yamaha is a brand known all over the globe. They have a wide range of bikes, from beginner bikes all the way up to racer bikes used in sporting events. Yamaha is among many Japanese motorbike makers, but they have been able to come on top despite the fierce competitor.
Kawasaki
Another top Japanese brand that also boasts of an extensive range of bikes. They are particularly good at making sporty motorbikes that can be used by regular riders on public roads. They have street bikes, dual-purpose bikes as well as race and track bikes.
Honda
Honda has been around for ages and is, without a doubt, one of the most recognizable motorbike brands in the world. If you are looking for high cruiser bikes or just the regular bikes to handle your daily errands, then Honda has you covered.
As of 2020, Honda is the largest motorbike maker in the world.
Ducati
An Italian brand that was established in 1935 and is based in Bologna, Italy. Ducati bikes are known for their very beautiful build that is geared towards racing. The Ducati company is currently owned by Audi, a German firm, through Lamborghini, another of its subsidiaries.
Triumph
Triumph is the most prominent British motorbike maker that was established in 1983 by John Boor. Compared to Japanese and Italian brands, Triumph is way smaller. Their biggest market is Britain. They had record sales in 2017 when they sold over 9,400 motorcycles in the UK.
Harley-Davidson
The most famous American motorcycle brand. Harley motorbikes have created a legend about them over the years since they were introduced in 1903. The leading company is based in Milwaukee, Wisconsin. Biker gangs in the USA are known to be fond of the signature motorcycle. It is ridden in a slouch position, thanks to its high handlebars.
Suzuki
With its famous blue and white colors, Suzuki is another powerful Japanese motorcycle brand that has been around for years. They make all types of bikes from regular ones to dirt bikes and superbikes that compete with major sporting events.
Bajaj
Bajaj is the most known Indian motorcycle brand. Thanks to its heavy use in Indian movies. They are best known for their three-wheeler bikes that have an extra passenger compartment on the side. Bajaj is the world's largest three-wheeler maker.
KTM
An Austrian brand that focuses mainly on the manufacture of sports motorbikes. Bajaj Auto owns part of KTM. KTM was established in 1992, but it has its true origins dating back as far as 1934.
Aprilia
Another Italian brand that started as a manufacturer of bicycles. The Piaggio owned brand then expanded its portfolio by switching to motorcycles and scooters. For long, they had focused their energy on making cheap consumer scooters. They have now started making racer bikes as big as 1000cc.
Bottom Line
When it comes to convenience, motorbikes are a better option than cars. They can weave through heavy traffic without any problem. They are also fast and get the job done if you commute through short distances. The best part? Most are cheap and easy to maintain.
With smaller but efficient engines, motorbikes are less of a menace to the environment compared to cars. They emit less carbon dioxide and can cover great distances with minimal fuel. Any form of transportation that minimizes its carbon footprint is an option worth exploring. And what's more, the motorbikes are very stylish.