Tips for Driving in Snow this Winter
A Few Tips I've Learned Over My Years of Driving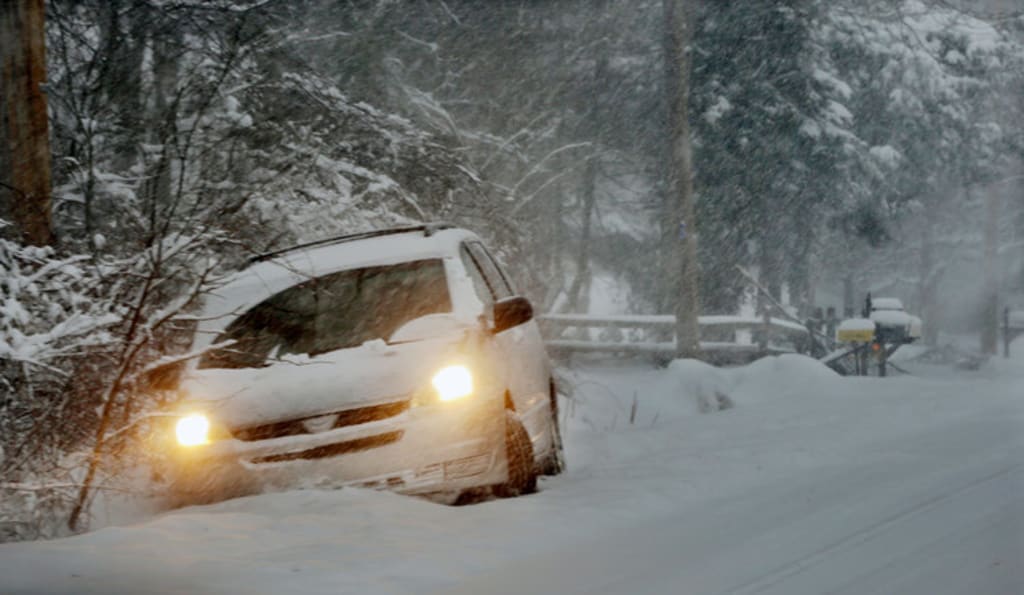 I hate driving in snow and ice, as I am sure you are. I live in Kentucky, where one day it's 70 degrees and the next it will be 30 degrees... it's a mess here. I have seen it snow one day then be 60 degrees the next day! It's worst when that happens, all of that snow melts then freezes the very next day! It makes it very hard to travel in all of that when the weather is always like this. Living here I have picked up a few tips that I think might be helpful to some people. If you have been driving a while I am sure that you already know, but who knows, I might refresh your mind or give you some new insights.
Have the proper tires.
Everyone needs a good set of tires! I know they can get quite pricey, but they are a good investment. Most people usually grab the cheapest ones they can find. That's all fine and good, but you need to buy the proper tire for whatever season you're going into. You don't buy tires that are excellent on bare dirt for spring time when there will be lots of rain. That is dangerous. Same goes for snow. You need to buy tires that are made for snow unless you live where it doesn't snow. They will most likely cost a little more, but it is worth not having a wreck.
Use common sense.
Nearly every snow-related accident can be avoided by simply using common sense. I myself have wondered why they call it "common" sense, seeing how it doesn't seem to be so common. If you see a road that hasn't been plowed yet, don't try to travel it! Find another way. I know people have things to do like get to work, but if it's too bad, just call in. A job is not worth your life or the life of another.
Slow down!
When it is nasty outside: SLOW DOWN! There is no need to be a speed demon. You will most likely know the road conditions before you go to bed that night. Make preparations like leaving earlier to give yourself more time to get where you're going. Taking your time is very underestimated. When you slow down you are making your car heavier giving you more traction. It also gives you more time to think and react in case of an emergency. God forbid if there was an accident, going slower will reduce the damage of the accident as well.
Extras
Nowadays, technology is saving more lives than ever. Although it comes with a price, it can really keep you out of a slick situation.
The use of chains are very effective, but it comes with a trade off. They are a bit difficult to put on and take off at times. Not to mention, you have to make sure that they are not broken or have missing links. If you don't check, they could shred your expensive tires to shreds. I personally would keep them as a backup in case things really did go south... or north in this case due to the snow.
Another thing you can do is make use of your traction system. Nearly all cars have them nowadays. It's a good thing to look for when buying a car because it can help you in a lot of different situations. Traction control works by slowing the wheels down that are moving quicker than the others. This in turn increases traction.
Know when to quit.
"Imma the toughest dude out here! Nuttin' stoppin' me!" Please don't be that guy (or girl). If you have any doubt in your mind about not being able to get to where you're going safely, then stay home. If you're driving and a blizzard comes out of nowhere, find a safe spot to park it. In the end, safety needs to be at the top of your list. Your job will still be there when it clears, your doctor's appointment can be rescheduled, and so on. Don't try to be a hero. Leave that to the true heroes: The firefighters, police officers, linemen, EMTs, and hospital personal.