The Ultimate Driving Experience for a Car Enthusiast
Whatever your taste is when it comes to cars, you're bound to find an adventure that ticks all the boxes and that will inspire you to pursue other memorable experiences.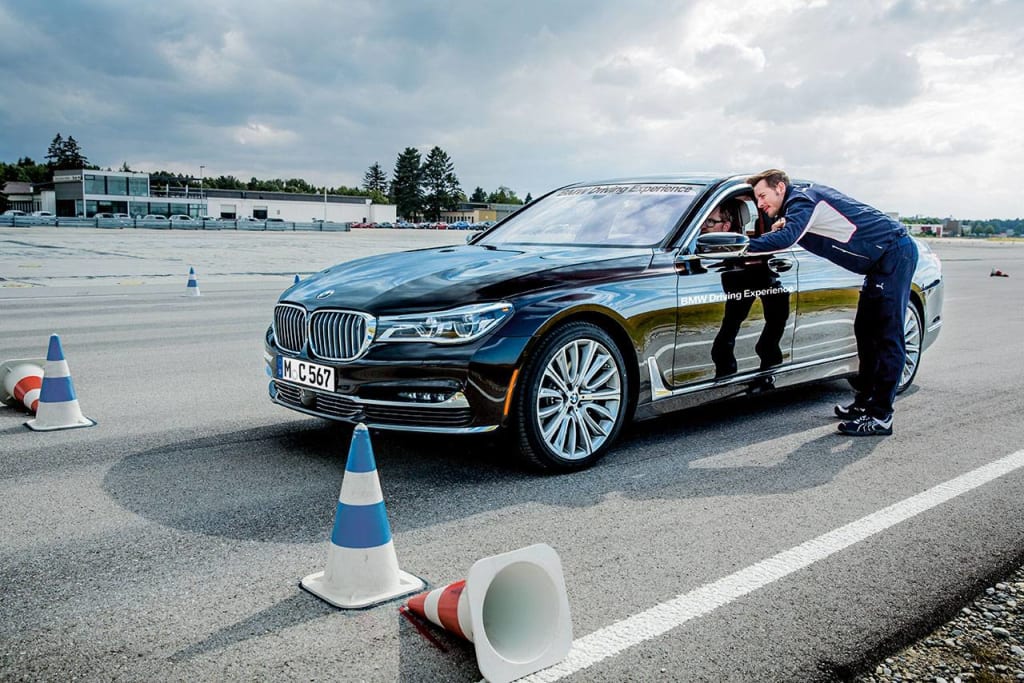 If you're one of those who has always been fascinated by revving engines and the smell of petrol, or even if you've only recently discovered the beauty of driving top-of-the-class cars along some amazing routes, you're in luck! With so many people all over the world sharing the same passion, you'll be spoiled for choice when it comes to choosing your next unforgettable experience.
Namely, every continent now offers travel packages that are focused on the experience of driving amazing cars. Pretty much, all you have to do is find the one that combines the pleasure of speed and amazing settings through which you'll be passing while testing your driving skills. Here are some of the most popular experiences that people around the globe are raving about.
Ferrari World, Abu Dhabi, UAE
One of the cities that turns dreams into reality, Abu Dhabi offers so much when it comes to driving experiences, especially if Ferrari is your kind of car. This city is home to the first theme park dedicated to a particular brand of cars. So, even if you're not a part of Scuderia Ferrari team, you can still get the taste of what it feels like at Ferrari World. The fastest rollercoaster in the world will take you to the speed of 149 mph in 4.9 sec, while you are in control of a Ferrari California. If you can afford it, this is definitely an experience you shouldn't miss.
Supercar Tour d'Italia
There is a good reason while some of the most attractive cars are made in Italy. The environment is so inspiring that you can easily imagine car designers being inspired by what's around them. And what could be better than combining the opportunity to drive a state-of-the-art car and the sheer enjoyment in some of the most breathtaking scenery. This package will allow you to visit Milan, Maranello, Verona, Bergamo, and Lake Como and savor local food and wines along the way. This is possibly the most unique track day experience, which you'll never forget.
BMW Performance Centre, USA
This German manufacturer is one of the most renowned in the world, with its offer now extended to include some other brands. If you decide to go to South Carolina or California, you'll be able to test a vehicle of your choice, such as M models or a Mini Cooper, on some great tracks and see how fast they can go. If you enjoy high speeds, but don't feel like sitting behind the wheel when the car is moving very fast, you can take a high-speed ride with a professional driver and get all the thrill and excitement you're looking for.
Bridgestone Winter Driving School
Steamboat Springs, Colorado offers a completely different kind of excitement for car enthusiasts. It's perfect for those who wish to learn to drive in extreme conditions or simply hone your driving skills. The courses are covered in snow and ice and drivers use them to learn how to handle low-grip in wintery conditions. This practice is brought to you by Bridgestone Tires in partnership with Toyota and you can only attend lessons in the winter, which means you should start planning well in advance if you'd like to learn from professionals in winter driving.
Stunt driving at Silverstone
This is probably one of the most renowned tracks in the world and you can be one of those who can brag about driving around it. What's more, you can learn stunt driving from some of the greatest names in stunt driving. If you've always wondered what it feels like to be the one doing J-turns, high-speed parallel parking and 360-degree handbrake turn, you now have the opportunity to see for yourself. Tackling the slalom course around Silverstone, the home of British Motor Racing is another experience you'll likely remember for the rest of you life.
Whatever your taste is when it comes to cars, you're bound to find an adventure that ticks all the boxes and that will inspire you to pursue other memorable experiences. After all, the reason that there are so many opportunities (and the number is constantly rising) is exactly the fact that there are so many people who are passionate about cars. Though some arrangements might be less cheap than others, they all guarantee a great time for those who really appreciate cars.