The most profitable job you can do only with your driver's license ...
All you need is a driver's license to get started!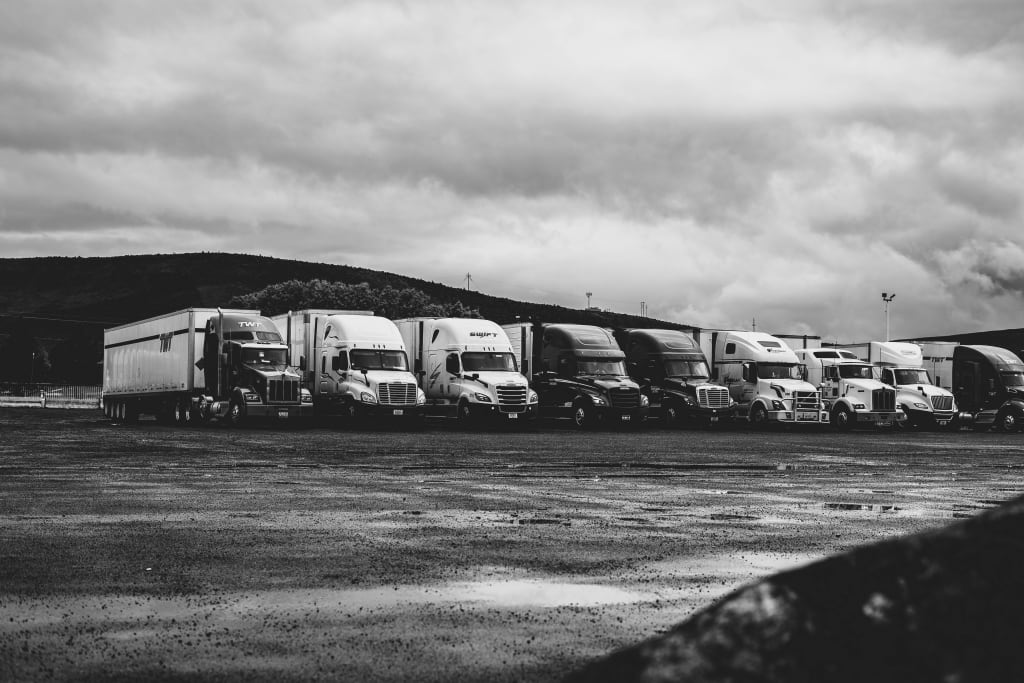 https://www.pexels.com/ro-ro/@kevinbidwell
Being a driver is one of the most beautiful jobs, but it can be very well paid, depending on how willing you are to do this job.
It is said that if you like to do something and you can make money from it, you will not feel that you will ever work because it is a pleasure and something that you are passionate about!
We will talk about how to be a truck driver and how well you are paid if you do this job !
ABOUT THE JOB OF TRUCK DRIVER !
As it is known, the job of being a truck driver is more masculine, few women expressing their desire to be a truck driver or truck with goods. The reasons are varied, but one of the factors that can encourage a woman to start such a job is the one related to her life partner, who can also be her truck colleague.
It is known that truck drivers visit many beautiful places, they arrive in localities where history can be at home, but also in many modern, beautiful cities. There are not many parking spaces for trucks, but once you arrive in a wonderful town where you have never been, you can not miss the opportunity to visit it. Or taste selected dishes at a delicious meal in the rustic places there.
HOW DO I FIND OUT IF I AM SUITABLE FOR A TRUCK DRIVER?
Many of those who want a salary higher than the minimum on the economy, choose to leave their family and become truck drivers. Although books or other sites do not say exactly what this job entails and what the consequences are of being away from family, many still go further out of a desire to give their loved ones a better life.
But as soon as you make the decision to become a truck driver, the question arises: "How do I know this job is right for me?" In fact, you find out over time. If there are people who tell you "try and see" it may be better to give up.
You need someone to guide you, give you advice, and strengthen you, as you may only see your family for a few days a month. Before you become a truck driver, you better consider these tips:
Talk to someone who has been a truck driver for a long time
For some people, becoming a truck driver or a truck driver is a choice made since childhood, when their father or grandfather embraced this profession. It is important that when you want to embrace the job of truck driver, you have to think about two aspects: whether it suits your personality and whether it suits your lifestyle.
If you want to succeed and make money, consider that it is not an easy job
To become a truck driver you need a lot of patience. To cross whole countries, to stand in queues, to self-discipline so as not to get depressed that you are away from family and that you spend whole days alone. Many people think that the life of truck drivers is easy, that they create the comfort they need by buying seat heaters, coffee makers or other comfort accessories, but they do not know that this job is not suitable for those who do not have a solid character.
Routine VS Challenge
If you are a person who likes monotony, the job of truck or truck driver does not suit you. Most of the time, this job has many challenges: from waking up in the morning, to increased attention or various defects that require repairs made by yourself. But there is also a positive side: you see new places, you meet people and you start to see life with different eyes, although you would like your loved ones to be with you.
You are always on your own
When you're in the race, you're on your own. In other words, of course you can call anyone to talk, but there is no one physical when you have a breakdown or a malfunction, when you sleep in the middle of the desert or you need a handshake and encouragement.
If you love adventure and don't want to have a boss, then become a truck driver!
This job also comes with its advantages: you don't have a boss to blow your mind and you enjoy peace. You can make plans without being interrupted, get to know each other better and reflect on your decisions.
There are other questions or tips that you will need to decide whether or not to become a truck or truck driver. But you will not learn them from books, but only from people who have been doing this job for too many years.
WHAT YOU NEED TO KNOW IF YOU WANT TO GET A DRIVER: ADVANTAGES, DISADVANTAGES, AND LESS KNOWN THINGS 
Although it is not an easy occupation at all, especially if you think about the responsibilities involved, the job of driver also has many advantages. In addition, driver positions are in high demand, so if you want such a job, you need to know that the field is very generous and that you will have where to choose the best option for you
Because it is important to be well prepared in advance, in the following we have prepared a guide that will help you understand in detail what it means to be a driver.
The advantages versus the disadvantages of being a driver
Like all other jobs, the driver's job has its ups and downs, so it's up to you to decide whether or not it's what you want. The benefits are significant and worth considering:
You will have the opportunity to visit many new places, especially if you will have work abroad;
You will enjoy some independence (even if you have bosses and superiors, most of the time you will be behind the wheel, on your own, without always being someone to tell you what to do);
If you enjoy driving, you will have the opportunity to enjoy this activity more;
You will be able to win quite well, especially if you do international racing.
Of course, you have to take into account the disadvantages, because, as I said above, the job of a driver is far from simple:
You will spend a lot of time away from home and family, especially if you do not work for a local company and have to travel in the country and abroad;
The conditions are not always the best. If you work as a truck driver, most of the time you will have to eat and sleep in the cab;
It's pretty tiring. Although you have to respect the driving times and take a break after four and a half hours of continuous driving, it is still quite demanding to always pay attention to the road and the behavior of other road users.