The Little Blue Acura That Was Our Pride And Joy
A Little Piece Of The Pie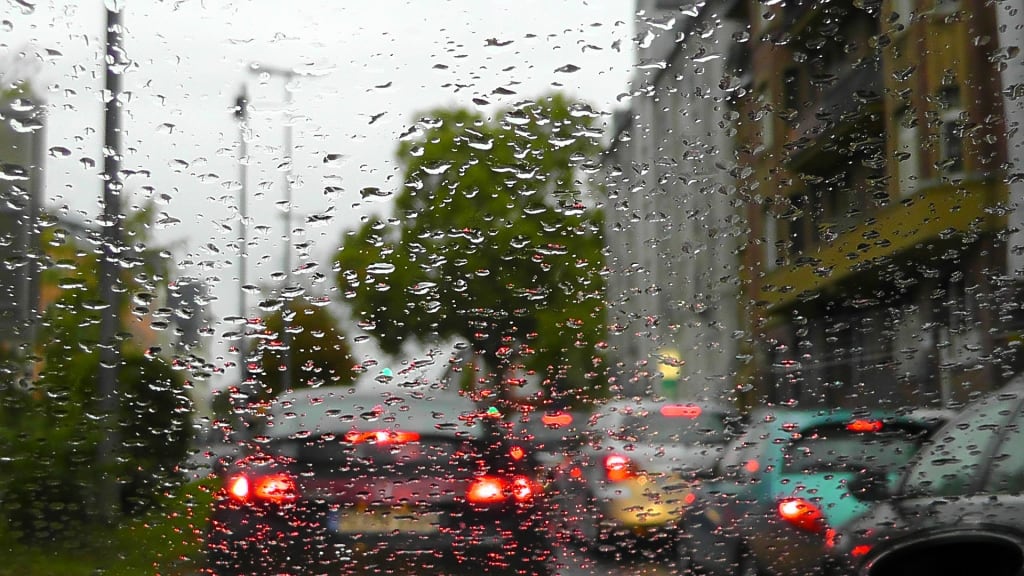 The year was 1996. The Olympic Games had just concluded in Atlanta when I headed for the Peach State. I remember it almost like it was yesterday. I had just turned eighteen after our summer camp, making me an official adult. I was moving here to live with my sister and complete my college education. In Smyrna off of Cobb Parkway, she shared a rented apartment with a pair of sisters from Kenya. I would become acquainted with one sister as we spent some time together in the apartment at times when both our sisters were out to work. She would recount tales of her own adventures since she had moved to Atlanta and I would listen, hoping that I too, could start getting familiarized with the city. She used to teach me how to properly say Atlanta the Atlanta way. She would say, "A - lan-na," and I would repeat it to her. She was enrolled at a religious-based curriculum school and I was at an all women's school. She allowed me to read one of her books while on break. It was a book about how to win souls for Christ. I had read a good chunk of the book before the fall term began and I had to go register for college.
I soon learned how to get around on public transportation. This would become my means of making it back to the little apartment on week-ends. One weekend, I would stay at school, and the next, I would come home to her. She would come pick me up from school. I looked forward to going home for the weekend. I knew that meant we would get a chance to go to church together. I used to enjoy going to church. We would stop by Burger King and order French Toast and Orange Juice before heading for the worship service. We would go to The Assemblies Of God for Sunday morning service. If I didn't go home on the weekend, then I would catch the MARTA train to attend the First Baptist Church. Sometimes, I would meet up with another friend of Olivia's who was a member there. Later on, a friend invited us to another church called IGO, and we started going there.
I appreciated the fact that you could receive a transfer when you are traveling on public transportation. This meant that you only had to pay one fee for both the bus and train ride. I often enjoyed riding on the CCT bus and the MARTA train. Many times, there would be someone who would strike up a conversation with me. Although the two-hour transit from the Decatur station to my sister's place could seem long, I would manage to keep myself distracted by reading a good book or by watching the outside scenery from my window as we etched our way through the city. With the slower bus schedule on the week-end, you could wait for another whole hour if you missed the previous bus. This often happens.
At the time, I was making five dollars and fifteen cents an hour. This was my work-study job on the college campus. I worked in food services. Sometimes, I got to work in the dining room, helping the rest of the crew in the back. Other times, I would work in the cafeteria. I usually got to work at the register. Clocking in ten hours a week, I barely made enough money for my school books and personal needs. Hence, I couldn't help my sister with the bills. Instead, I would buy some groceries for the both of us.
One of the things my sister was adamant about was for me to get my driver's licence. On my first Christmas holiday spent here in Atlanta, I would dive into the instruction manual for the driver's test. I passed the computerized test on the first go and left the DMV with a beaming smile on my face and a learner 's permit in my hand. The road test proved to be somewhat harder. To prepare for this part of the test, my sister and I drove down to a parking lot to practice. This office park was located off of a two-lane street where traffic was generally slow. I would drive up and down the street, practicing my grip on the steering wheel and getting comfortable with my speed. It hovered around forty five miles per hour. We would go over how to park the regular way and the parallel park.
Soon, it was time to put to test what I had learned both in the manual and on the road. The road test was held in a parking lot at the DMV. As I observed the test takers who went before me, my throat began to tighten and my palms became sweaty. The tasks that awaited me looked more challenging than I had expected. It was finally my turn to step up to the wheel in our 1992 Acura Legend. My sister gave me my final pep talk and I closed the driver's side door. I pulled up to the orange cone. I started weaving through. I did not have a good handle on the steering wheel as I tried to go through the cones. I ended up running over one cone.
After the cone came the grand finale. The Parallel Parking. I pulled the Acura up and down along the parking space on end without being able to perfectly wiggle the car into place. When I was done, I could sense a slight disappointment. My sister must have known that I did not pass the test. The test moderator informed me later of this after I completed the road test. Having bummed the road test, I would have to be satisfied with a learner's permit in the meantime. This meant my sister would be our designated driver with the exception of a few runs I made to the grocery store.
That little Acura served us well. She was our pride and joy. Our ticket to being able to get a little piece of the pie in this urban city which had become to be known as the ATL. When other students talked about having spent the week-end at their parents', I would also pitch in, telling them my sister was about to come pick me up "Any minute now." We drove our Acura everywhere we went, short of driving her out of town. One of our favorite places to visit was China Doll, a Chinese Restaurant located on Delk road right before the Kroger's Grocery Store. This is how we treated ourselves and broke the monotony of our schedules. On occasion, we might venture out to the Italian Restaurant Bertucci where we met Mimi, fighting through the down-town traffic as we became a speck on the road and got lost in the distance.
Your car is a statement about yourself. It says who you are, how you will likely drive, and what kind of life you live. Have you ever wondered what your car says about you, or what people think about your car?

Driving is easy. But how do you maintain your vehicle? Most will consider you as a responsible car owner when you have your car serviced at least a couple of times in a year. Auto repair shops and service departments will do the usual services – change oil and oil filter, check the brakes, replace spark plugs, examine the belts and the hoses, etc. With all the things your mechanic needs to see and touch, it is a wonder if your steering wheel remains unscathed from dirt and grime. They most likely used Disposable Plastic Steering Wheel Covers before they did any work on your car.

The top items every off-roader should have are not only necessary for your safety, but will make your off-roading experience easier and more fun. From a recovery kit to mud tires and a light bar, each of these products will improve your weekend trip filled with adventure and fun.

Will Electric cars save the world? We are living through a period of change. The ancient Chinese philosopher Lao Tzu said the only constant thing in the universe is change. What we have learned in the last 3,000 years is that all change has a price. Who pays the price and who gains the benefits, are questions that should be considered when evaluating any and all changes.

Car accidents can happen to anyone, at any time. You do not need to be speeding, nor do you need to be near another driver for them to happen to you. Even the most attentive drivers can end up having a serious accident that may not have even been in their control.

I'm a huge fan of looking at cars that are heavily modified — and really, who isn't? Ever since Pimp My Rideon MTV, it seems like car mods have become a part of American youth culture. Car mods are a status symbol. They're edgy. They're neato, and often push the engineering capacity of the car to its limits.