The Lancia Fulvia Coupe
An unadulterated under statement of Italian design, class and style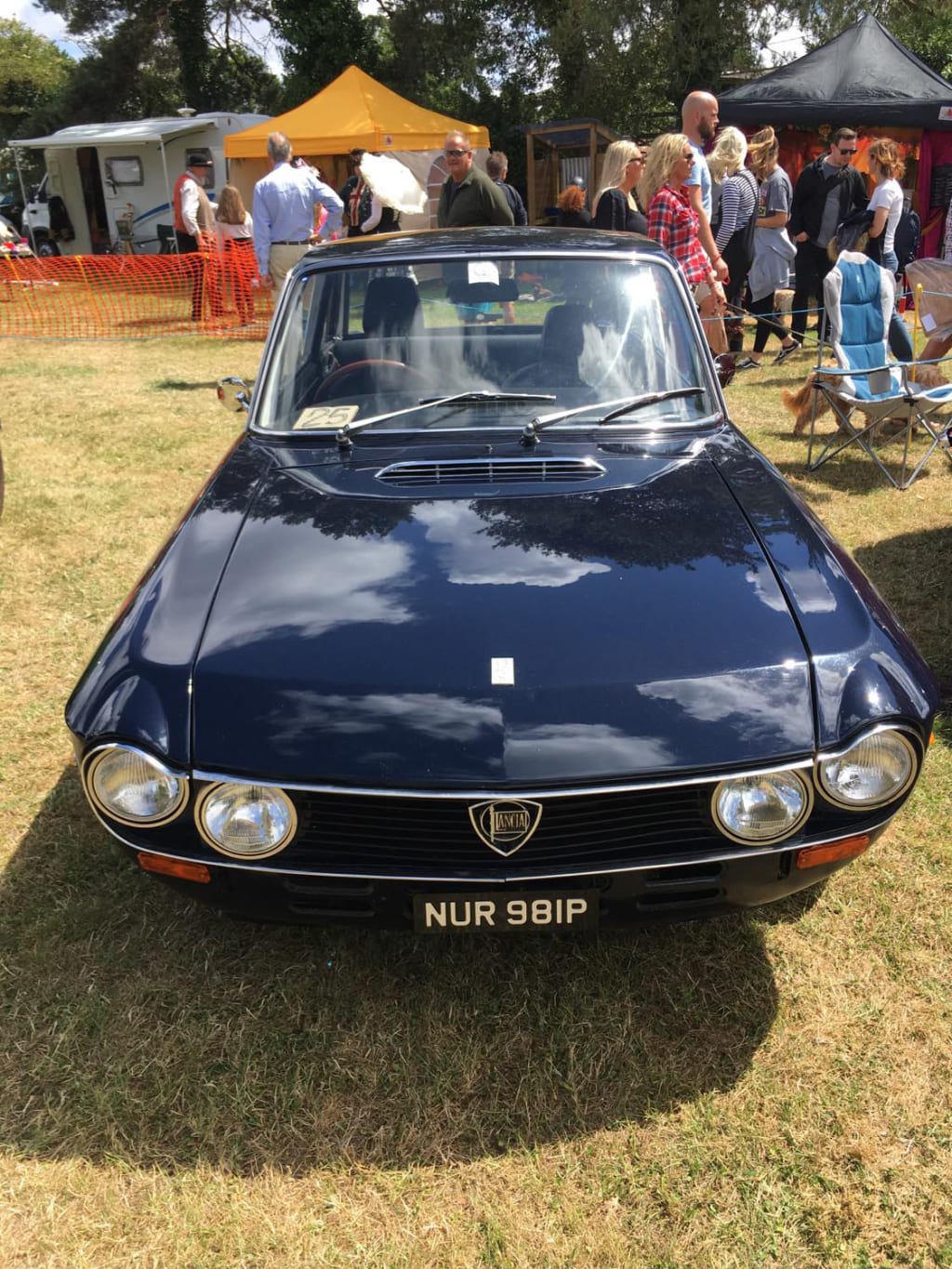 The Lancia Fulvia Coupe
When my wife and I were looking at the collection of vintage and not so vintage classic cars at a local village show we had a slight disagreement about which one to vote for as the best in show. There were a couple of Aston Martin Vanquish's (brash), a few cars from the MG range (small "c" conservative), some Austin 7's (honest), a couple of short wheel base Land Rovers (basic and reliable), a red Ford Mustang (very brash) and taking centre stage; an open top two seater Bentley (sporty and impractical for every day use).
My wife voted for the Bentley for its size and shape. I reminded her of her antipathy to open top motoring, and this car could offer no alternative in the event of unexpected rain. Her preference remained unchanged. I voted for the Lancia Fulvia Coupe.
This particular model was produced sometime between 1974 and 1976. Despite being nearly half a century old the midnight blue body work and chrome was in showroom condition as it glistened and shimmered in the warmth of a June afternoon. The black leather upholstery shone like a sergeant major's toe caps. A truly classic design.
That is why I voted for it. I have to admit to committing voter fraud in the booth as I cast two votes. One by my left hand and one by my left. We did not stay at the show long enough to hear any cries from car owners about how the vote was stolen followed. Or if there was going to be an enquiry carried out by the local parish council into vote rigging.
The Lancia Fulvia marque was designed by Piero Castignero. It was introduced to the motoring world at the Geneva Motor Show in 1963, the same year production started. This marque was going to be Lancia's entry point to the volume market being generated by the burgeoning educated and professional classes of Italy at the time. The first Fulvias were four door and four seater models designed specifically with the growing family in mind. In 1976, again designed by Piero Castignero, Lancia launched the Coupe marque; a two door, two plus two (that is seating for two adults and two small children) targeting the family market with two young children.
The Fulvia range soon developed a good reputation with it being described as "a precision motor car, an engineering tour de force". Maybe that is one of the reasons sales declined? The car was too good and did not need to be replaced. If so, then I saw a testimony to that quality.
Annual production volumes for the entire Fulvia range reached between 10 and 11,000 in the early years. Then, sadly and very quickly sales of the family saloon and the Coupe were not hitting the highs Lancia had hoped for at the time of launch. By the late 60's the company was making large annual losses and when Fiat made an offer that could not be refused and took over the business in 1969.
My interest in what happens under the bonnet is limited to checking the oil, water and window washer reservoir. Anything else such as engine size, configuration, BHP, torque and number of cylinders leaves me almost cold to the point of feigning interest if anyone starts a conversation based on those details. For those who are interested and know what those things mean here is the technical stuff:
The engine in this car was designed by Zaccone Mina. It is a "narrow angle DOHC Lancia V4 engine...mounted well forward at a 45 degree angle...its unusually narrow 12 degree V allows a single head to cover all the cylinders, with one cam each for intake and exhaust valves"
To me it is an unadulterated under statement of Italian design, class and style.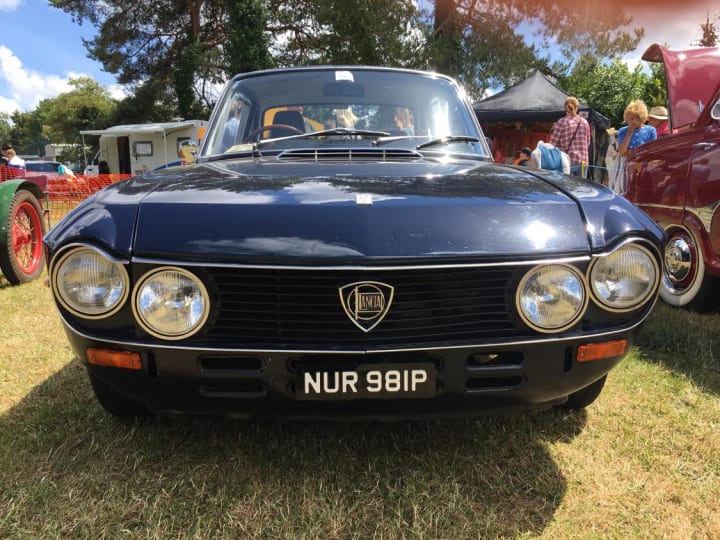 vintage
About the author
When you read my words they may not be perfect but I hope they:
1. Engage you
2. Entertain you
3. At least make you smile (Omar's Diaries) or
4. Think about this crazy world we live in and
5. Never accept anything at face value
Reader insights
Be the first to share your insights about this piece.
Add your insights