Take the Whole Family Along this Christmas in a Ford EcoSport
There's nothing like taking the whole family on a drive to check out your neighbourhood Christmas lights. Maybe the sun sets earlier in winter, but the trees and the houses are lit up in special colours that convey the magic of the season.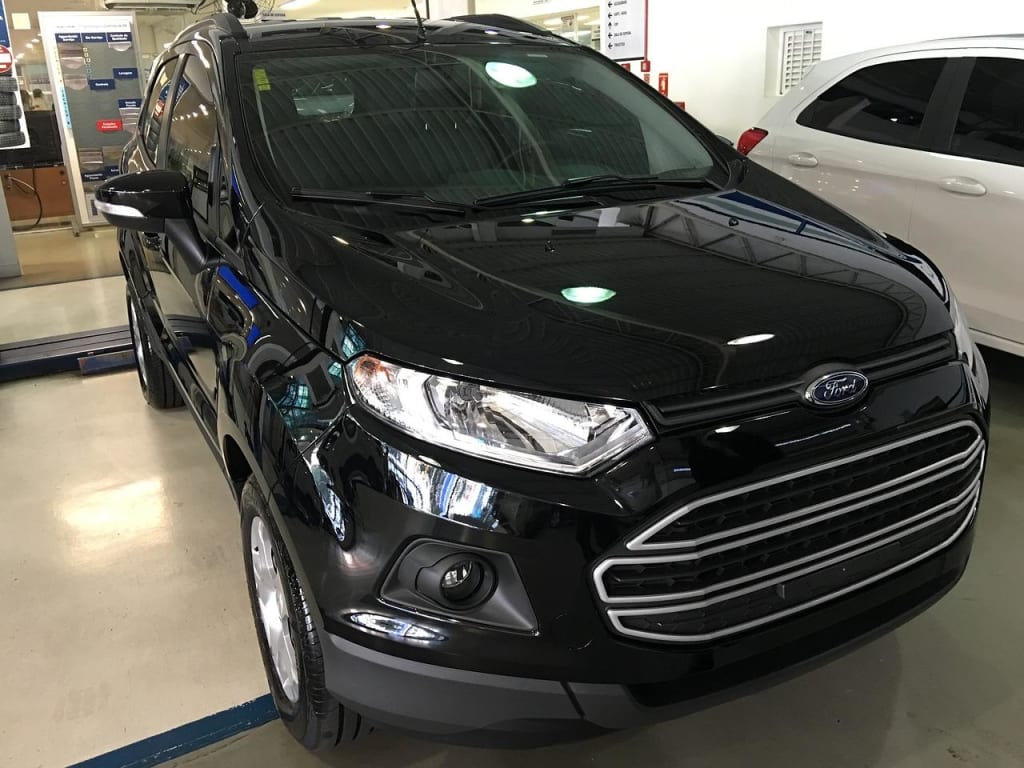 Want to take everybody along in a comfortable, safe, and stylish vehicle that also has a good dose of zip? The 2020 Ford EcoSport is a great place to look. Let's explore its features to understand why it's the perfect winter vehicle.
Spunky Attitude
The Ford EcoSport has spunky attitude bystanders will feel from a mile away. Fittingly, it's available in Intelligent 4WD to allow for perfect manoeuvring, so it has ruggedness and smarts to handle itself in the Canadian winter.
Available features like a Power Moonroof flood the vehicle with light, while you'll love having a heated steering wheel on a cold morning. The EcoSport is a 5-seater with more storage capacity in the trunk than you may at first think.
The 60/40 Flip-Up and Split-Fold-Flat rear seat makes it easy to quickly get more cargo space if needed. See how much space there is for the family and all your stuff by visiting local dealerships like Colony Ford Lincoln to see the EcoSport in person.
Power and Grace Under the Hood
The Ford EcoSport comes standard with a 2.0LTi VCT Engine, capable of producing the traction you need to get out of a snowdrift in winter or provide a pleasant and peppy drive during summer. Intelligent 4WD, torque vectoring control, traction control, and AdvanceTrac with Roll Stability Control complement this spunky engine.
It's important to drive a vehicle that can handle whatever the roads throw at you — the Ford EcoSport has what it takes to thrive on Canadian roads in all seasons.
Smart, Modern Technology Galore
Contemporary vehicles are loaded with impressive technological features, and the Ford EcoSport boasts plenty of modern ways to keep you entertained, comfortable, and safe.
Available Blind Spot Information System (BLIS) with Cross-Traffic Alert uses radars in the vehicle to scan the road for the risk of a collision. If there's a possibility of a collision, the vehicle will alert the driver with a flashing indicator light in the appropriate exterior mirror.
BLIS can also detect vehicles behind yours, so things like reversing or changing lanes on the highways are much safer. Drivers can see what's behind them without straining their neck because of the Rear View Camera, and if there's a risk of collision, they'll receive an auditory alert in addition to the visual one.
The SYNC3 system lets you easily use your Android or Apple smartphone in the vehicle to stay connected, navigate, or listen to music. The available voice-activated technology and the in-vehicle touchscreen make operating your devices intuitive. Plus, staying plugged in is a snap, as there's a 110V Power Outlet to keep your devices charged.
FordPass Connect prevents drivers from ever being isolated — the vehicle itself is a Wi-Fi Hotspot that can connect ten devices to the internet. Even if you're driving somewhere remote, you'll be able to find the nearest hotel or restaurant and contact the people back home, wondering if you got there safely. Drivers can even start their vehicles remotely and schedule recurring start times — you'll love entering a warm car on a cold winter morning.
Finally, the Ford EcoSport also has an advanced sense of fun: the system boasts seven juiced-up speakers with ambient mood lighting, which can turn any drive into something special. The Titanium trim has a 10-speaker Bang & Olufsen sound system for premium audio quality, designed specifically for the EcoSport.
Imagine driving around with your family in a vehicle that combines power, intelligence, style, and a good sense of fun. Imagine if this vehicle is also one of the most accessibly-priced in the Ford family! This Christmas, if you're looking for all these features in a vehicle, you want the Ford EcoSport.