Suzuki 2-wheelers never impacted the Indian market.
From 300kph to only 60k sold in March 21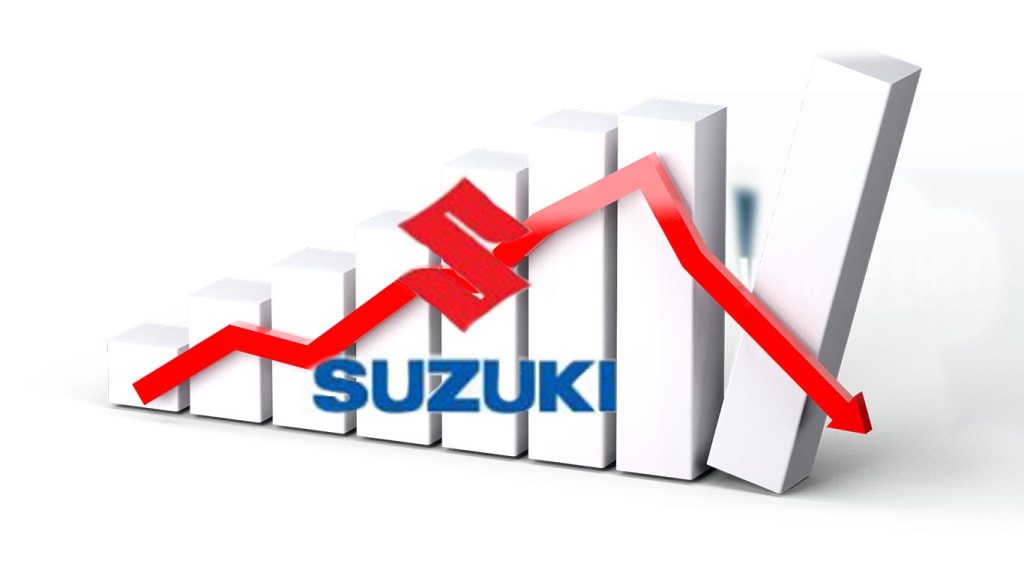 Nobody knows Suzuki 2 wheelers apart from Access and Hayabusa
Let's read the facts:
Lately Suzuki 2-wheelers launched Hayabusa and GSX S1000. In Indian 2-wheeler market when Suzuki word appears there are only 2 bikes we remember: Hayabusa and Access125. Of which a commoner only can only own an Access125. Out of the 5 Top 2W manufacturers i.e., Honda, Hero, TVS, Bajaj and Suzuki, Suzuki never impacted in India. Suzuki has the lowest sales out of the 5 in March 2021. The top seller was Hero which sold almost 600k units, joined by Honda, TVS and Bajaj with approximately 400k, 202k and 175k respectively. Suzuki only sold 60k units, only 10% of Hero and the gap between the 4th contender Bajaj and Suzuki was 100,000.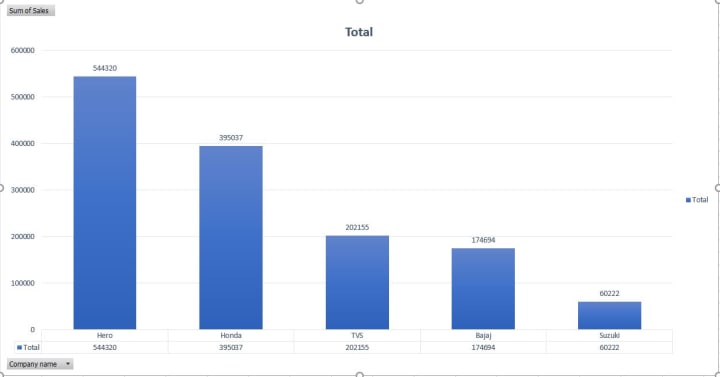 Does my Opinion matter?
For me I don't remember any vehicle from Suzuki which is in an iconic commuter segment. Like Honda has Activa and Shine, Hero has Splendor and Passion, TVS has Jupiter, Scooty and NTorq. Sure, Suzuki Access125 is there which I have addressed later in the article. Suzuki line up consists of Access 125, Gixxer, Burgman 125 and Intruder 150 in the commuter segment. All the lineup is a power packed and performance excellent vehicle. But none of them impacted like what Activa, Jupiter or Splendor did. My mother owns Access125 but she rather calls it Activa than Access.
The Access125 problem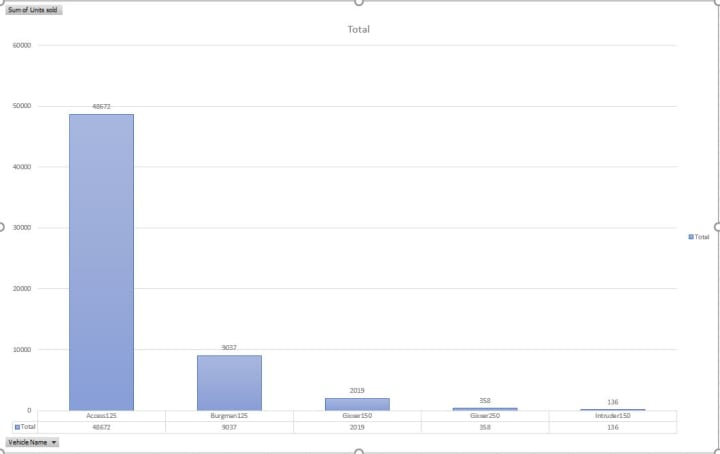 Suzuki sold 48k units of Access125 which is the 3rd top selling moped in March 2021. That means only 12k units combined were sold of the Gixxer, Intruder150 and Burgman125. Access125 is a great vehicle. I used to love it very much. But the new Access125, sigh, has lost all the zing in it. The old Access125 used be a little angry, a little funky, practical yet young and powerful. The new one, just look at its headlight. All the cruelty is lost in it. Then there is its bulky body. And the small rear wheel and the enormous body looks so much grotesque. In comparison look at Activa or for 125cc rival, look at NTorq. Both of them look so much proportionate. For the 40-year-old me I feel Access125 is a great deal of practicality and mileage, but there is better option of Activa. And for the 18-year-old me, I feel I am not too old to drive this.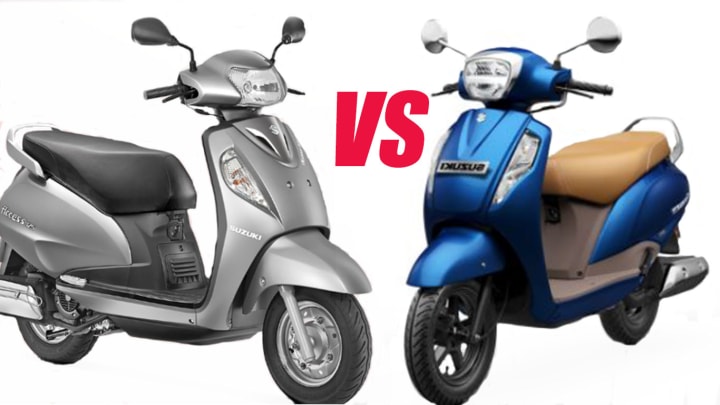 Public criticism is what matters:
I had a rapid-fire round with my friends, who only feel vehicles are a machine which transport people (i.e., they are merely knowledgeable to the auto world) on which vehicle would you choose. When I asked to choose between NTorq and Burgman, no one choose the Burgman. Reason: no one knew the name. Same thing happened to Suzuki Lets years back. No one knew the name, thus bad sales record and lost in history books. Also, in the battle between Bajaj Avenger and Suzuki Intruder no one picked the latter one because of the same reason. Conclusion: Marketing of above three gone fail.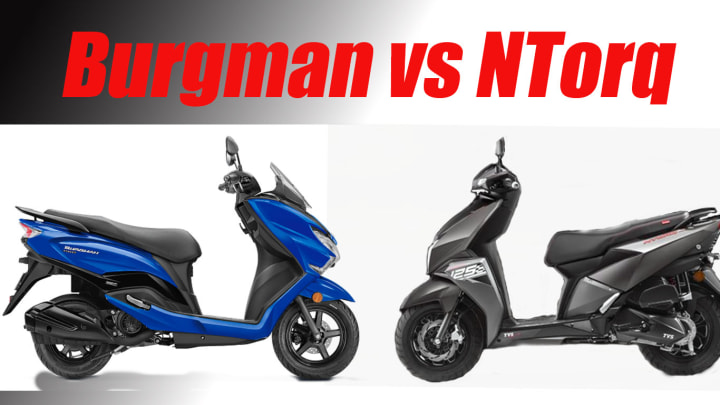 Then I asked what would you choose between Activa125 and Access125. It was a tough one, but many of them chose Activa 125 . But when I claimed that Access has bigger seat and more power. My friends were like 'Honda engines age good, they have a good mileage and as it is a moped, I would be driving it in the city, then why would I need more power'. And that's true. Suzuki engines don't age very well, they leak oils, their fuel economy graph always goes down and noise graph goes up. If its Suzuki then there is an engine problem.
I sometimes wonder that Suzuki's 4w division just tops the sales charts in India but the 2-wheeler division is just a meh! in this case. This case can be also applied to Yamaha but that is a story for another day. Lastly one day I randomly asked which 150cc commuter would you choose and gave some random examples: Honda CB Hornet, TVS Apache, Bajaj Pulsar, Suzuki Gixxer. There seemed some light. Gixxer had many thumbs. So, Suzuki has a great potential. Only what they need is an opportunity and its engine problem solved. And all I would say is best of luck to Suzuki for its future in the Indian market.