Under the Hood
Surely
Not click and clack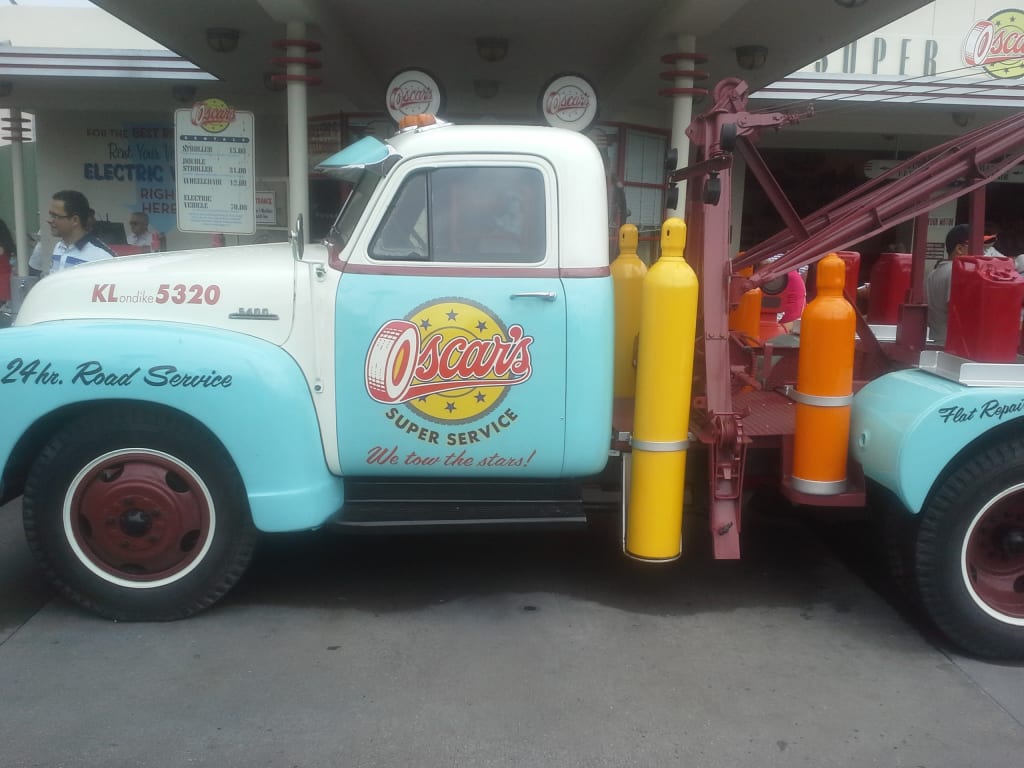 Okay folks, I write a "Dear Abby" for cars in my local newspaper, The Lake Worth Herald. I have been doing it weekly for about fifteen years, so I will take a stab at doing it here. I can do this because I am ASE (Automotive Service Excellence) certified in five repair categories and I own an independent tire and auto repair shop, Car Clinic, in West Palm Beach Florida.
I actually work it. I am not sitting in an ivory tower directing staff. I diagnose Check Engine lights, and if we get backed up I can install a set of tires, do an oil change, or install a battery if needed.
So I will take your questions on maintenance, repairs, or advice you on buying a car.
I have forty years in the business having worked for General Tire, Exxon and Goodyear.
What do I have to offer? Hands on experience in the field, I know what cars are mostly maintenance—by that, I mean of the thousands of cars that go through my shop I see which ones come in for tires, brakes, and oil changes and which ones come in for repairs. Do I charge for my services? Not as long as I can answer by email.
Should I buy used or new? Many factors come into play. It is always good to ask an expert. Hybrid? Flex Fuel? Again ask someone who works on them. The car salesperson just wants to make a sale, any sale.
Should you undercoat a vehicle you just bought? If you do not know what undercoating is, just ask me.
Should you buy an extended warranty? Every person should at least consider it. Cars are very complicated these days. The time of fixing your own car in your spare time on a Saturday afternoon in your yard is over. Cars are so complicated and most systems like brakes, air conditioning, fuel delivery, and engine cooling are controlled by a computer or a module.
Even changing a battery is complicated. If you do not do it properly you can damage other systems or have some system not work as designed such as power windows, air conditioner vents, and seat memory because of component failure. And that is even if you can find the battery—sometimes it is under the back seat, or in the trunk or so buried in the engine compartment that you need to remove some items to even get to it.
I can look at a picture of the undercarriage of a car and get a pretty good idea on where it's been and what it might need. If you want to buy a car and want me to give you an opinion of it, I will ask you to take some pictures or a video of it and send them to me.
Thinking of buying tires? Same thing, I will ask you questions about your driving habits to determine what type of tire best suits your need. For example, I would not recommend a 80,000 mile warranted tire to a lil' ol' grandma who only drives a couple of thousand miles a year.
"Why?" you say. Because her tires will dry rot before she reaches anywhere the expected life of the tread wear. So she would be paying for something she will never get the use out of.
So there is no "secret" to making cars last longer. It really is simple, oil changes with filters on a regular basis, change fluids at reasonable intervals, change belts and hoses at 90k miles, use good fuel every third tank of gas.
I get asked often "What is the best car?" This is my current list based on what we do at the shop and mind you we do foreign and domestic repairs.
Best cars in this order:
Subaru
Honda.
Nissan
Toyota
Ford
This is based on my experience and repairs done at my shop.
Worse cars to work on this is based on difficulty of repairs, costs, and parts availability:
Mini
Audi
Volkswagen
BMW
Mercedes
Volvo
Surprised? I am sure Audi, BMW, and Volvo do not like to share proprietary technical info with the rest of the repair world so if you have an issue with a software issue for these cars you have to take it to the dealer where they will violate your wallet with diagnostic charges plus expensive modules, on board diagnostic computers, and the like.
For those of you who like visuals, I have a lot of videos of car repairs, how things work on YouTube under my name: Jorge Goyanes.