Safety Measures Taken By Spire Taxis During COVID-19 when Travelling from Oxford to Stansted
After a long tiring flight give yourself sometime to relax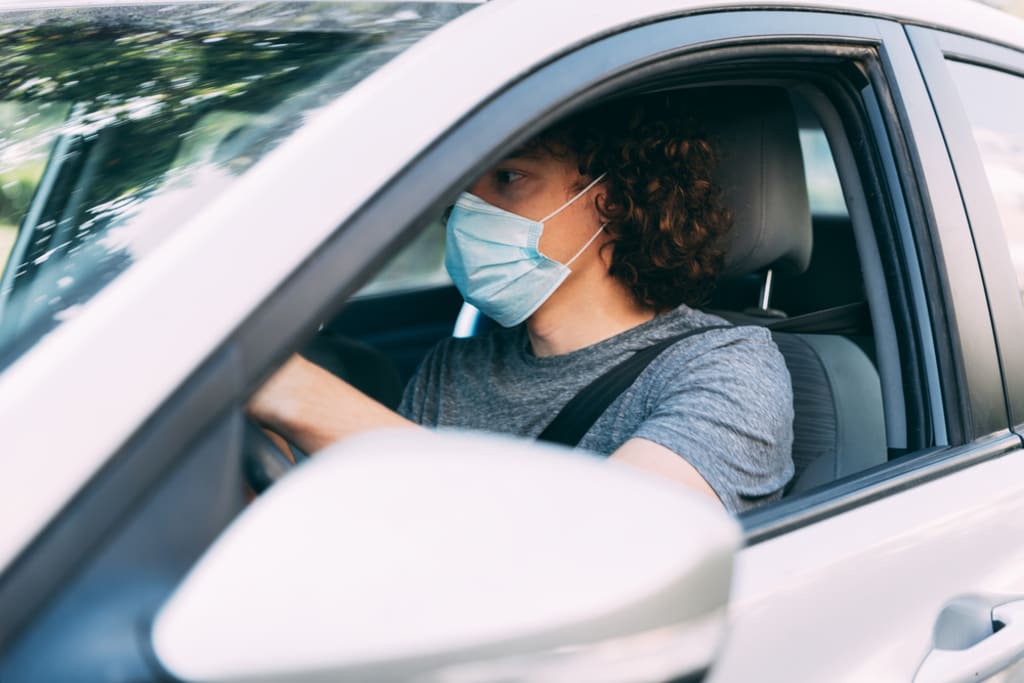 With the Coronavirus pandemic, the UK government has taken strict measures in curtailing the disease, and the number of individuals getting affected by it has reduced significantly. Seeing this improvement, the Government has decided to ease the regulations, and that has given hope for the taxi industry to continue taking passengers from Oxford to Stansted easily.
With the ease in restriction, the city will come to its life. It is beacuse with the opening of businesses, the staff will return to its workplace, and international business conferences will lead to making future travelling plans.
So whether it is about attending meetings, business conferences or booking vacations to get the fresh air and end the boredom of being lockdown for several months. However, the precautionary measures related to social distancing and PPE need to be considered. And Spire Taxis is strictly adhering to the safety measures. So that you can travel safely without any worries. Below we have discussed what steps we have taken to keep the passengers safe.
Airport Transfers from Oxford to Stansted
Spire Taxis is one of the leading taxi companies which has always given utmost priority to passenger safety. And to maintain this, we have taken prodigious steps in training our chauffeurs to ensure they always follow strict hygiene procedures to keep our passengers protected. Spire Taxis has always appraised the UK Government efforts in controlling COVID-19 pandemic. And so we strictly adhere to the recommendations provided by them to the transport industry to prevent the spread of the virus. As we focus on devising a plan for survival and making sure that we continue to provide our customers with high-quality service.
1. Safety Comes First- We Provide Personal Protective Equipment
For us, passenger safety is of utmost priority, and our aim is to maintain the quality assurance of our customers. Thus promoting a safe and hygienic environment for both the travellers and drivers. For this purpose, we have enforced strict hygiene procedures for chauffeurs and vehicles. This include a strong emphasis on handwashing and cleaning car with sanitisers after every ride.
Before going to pick up another passenger our drivers will use anti-bacterial wipes and sprays to sterilise the seats, exteriors and interiors of the cars. This includes safety belts, door handles, seat belts clips, and any other surface that our passenger may come in contact with.
Further, with our meet and greet service, usually handshaking with the passengers will be avoided during this time. And our passengers will be provided with the NHS approved 3-ply surgical grade masks and hand sanitiser that has the proportion of 80% alcohol to prevent the spread of the virus. On the other hand, ur chauffeurs will wear KN95 PPP2 masks and gloves during each ride.
Spire Taxis is taking every precaution and making every possible effort in protecting the safety and health of our passengers during this pandemic. The cherry on top, taxis have an enclosed space, unlike public transport. So it remains safer to travel during this condition.
2. 24 Hour Service Available
We provide our services and always available at our customer assistance 24 hours a day. With our staff fully trained, you can expect from our expert team to provide you with the best possible solutions. Whether you book your service by email, telephone or using our online booking platform, you are assured of getting a quick booking service even during this pandemic period. Check out our contact page for more details and book your services now.
3. Removing Stress By Reducing Risk
Are you considering about travelling? Deciding on choosing the option of driving yourself, using public transport or hire an Oxford taxi service? Even the slightest thought of travelling can give you stress. It is because it includes the options to consider like car parking, traffic conditions, choosing the safest route and much more. So, avoid the risk of travelling on the jam-packed public transport, relieve the stress of driving yourself, finding a place to park nearby by sitting comfortable and relaxed in one of our well-maintained luxury vehicles. So allow our chauffeurs to take you and your luggage seamlessly to your final destination in a safe and efficient manner.
4. Maintaining Social Distance
When you book Spire Taxis service, you will be provided with a luxurious and spacious vehicle exclusively for your use. So you can choose whatever you want to do. You can open up your laptop, use our free Wi-Fi facility available in our executive car or just sit back and relax in the air-conditioned while we take you to your final destination. We provide a personal service that also focuses on observing social-distancing protocol. And this ultimately reduces the risk of getting an infection.
5. Complete Control
By hiring us, you are in full control. Simply inform us of the essential booking details. For instance the time and date of your journey, the pickup point, arrival airport and all the correct flight details and leave the rest to us.
Inform your chauffeur beforehand of any adjustments or a preferred route, whether you have a deadline to meet or anything else that suits you. We are here to assist you. We will provide all types of support and will make your journey with us as smooth as possible.
6. Arrive on Time
One of the primary goals of Spire Taxis is to get you to your destination always on time. In case you want to reach a meeting or need to catch a flight, you can always rely on our drivers to arrive on time. Our customer support team will track your progress by using special software. Also, your chauffeur will monitor real-time traffic and choose a route that is the quickest. So that you don't miss your closing date. With our professional team by your side, you don't have to worry about missing a flight or arriving late at any place.
7. Affordable And Save Money
You might not have taken into consideration in hiring the chauffeured car service of Spire Taxis. However, our door to door service will cost much less than a weeks parking at the airport, increasing the fuel bill and aggravation of both driving yourself or a couple of public transport changes. We stay an inexpensive solution to your travel issues.
So experience a comfortable, relaxing stress-free and safe trip with us by contacting us for more information.