Rideshare Etiquette-Part 2
Protecting Your Rating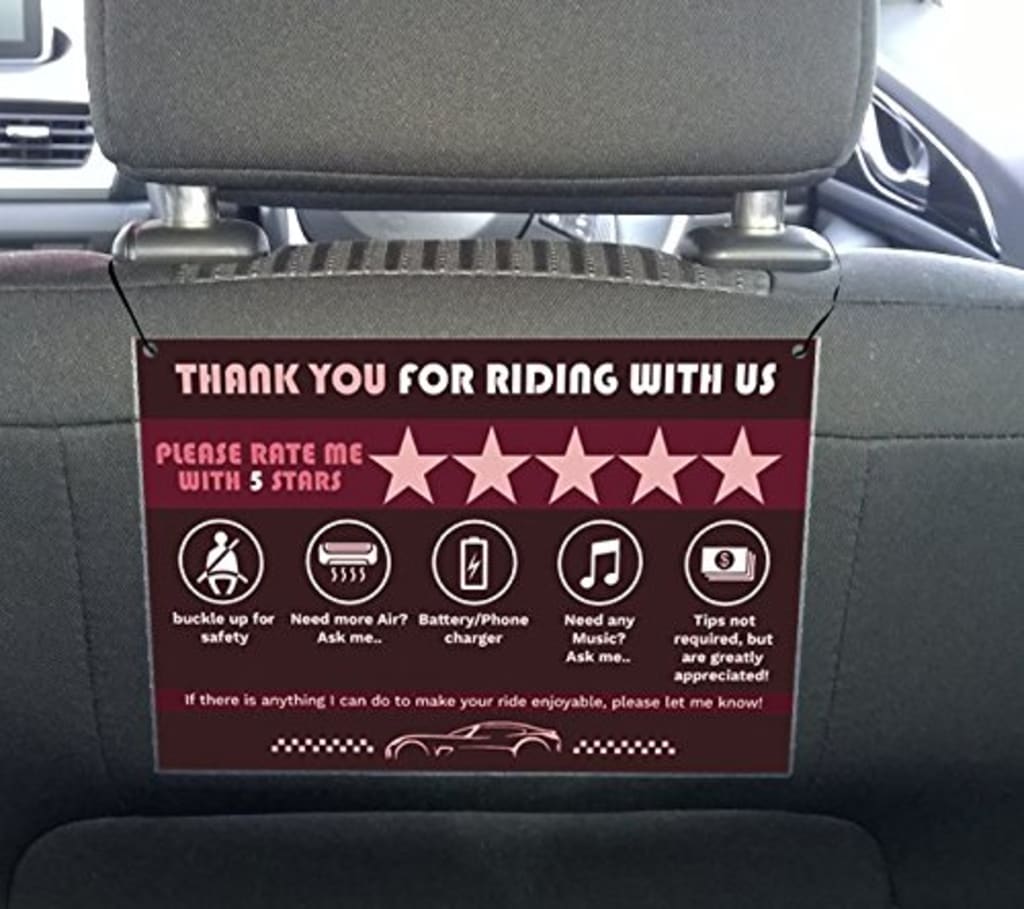 It seems like everyone has gotten into ridesharing these days. Lyft and Uber have made it easy for individuals to make extra money and even make a full income with their services. I have been an avid user of Lyft and Uber since 2014 and I have experienced the good, bad, and ugly of both platforms.
As a passenger I wanted to share some tips and tricks for drivers who may be new to the platforms or who just want to know how they can keep their ratings in good standing. I believe any rating under a 4.6 is in jeopardy so let's get started!
1. Pay attention to any texts and phone calls you receive from your passenger before picking them up.
It's understandable that you obviously can't text and drive but many times your passenger is contacting you to relay important information about their location or ride concerns. It is very appreciated on their part that they are considerate enough to not want to waste your time by relaying all the facts early on. If possible pull over to safely call or text your passenger. Even using a headset or speaker phone to talk to them is considered a safe alternative.
2. Greet your passenger in a friendly manner.
This one seems self explanatory but trust me I've been ignored plenty of times. It's quite awkward to get into a car with a stranger already. Adding a lukewarm hello or no greeting at all to the mix becomes triple awkward and uncomfortable. I don't want to give my hard earned money to someone who is rude and unable to show basic customer service skills. I'm sure you don't like when you walk into a store and don't get greeted right? Yeah, same here.
3. This isn't required, but providing extra inexpensive comforts for the riders is a simple way to gain more tips and 5 star ratings.
A simple bottle of water or bag of mints can go a long way. Some drivers have even gone all out providing phone chargers and snacks during their ride. One time a driver even had mini Bluetooth tv's so that you could play games, YouTube, and watch movies but that is just going the extra mile and definitely not a penalty if you don't want to or cant go that route. Do what you can no more and no less and I'm sure it will pay off.
4. Treat this job as a service and not just an extra income.
Whether you like it or not, Uber and Lyft are considered customer service jobs. You need to remember that every passenger is getting you closer to your dreams and goals. No one wants to rate you 5 stars if you aren't giving a good service. I for one always rate a driver 5 stars unless something extremely bad happened. As long as they are courteous and I get to my destination safely then I believe they deserve a 5 star rating. Just remember that your passengers are people to and using Lyft and Uber can get quite expensive. Take it from me because I use it everyday. So be grateful for your passengers and treat them with respect.
Thank you so much for reading. Im sorry these tips were short but I may be posting another one soon. Be sure to check out my other Rideshare Etiquette posting for the passengers and also all my other posts. If you enjoyed this read even the slightest bit then leaving me a tip no matter how small will be greatly appreciated but it is not required. Sharing my posts also helps a great deal. Thank you again.
list
|Libra|Dreamer|Writer/Singer
I'd like to believe that I am reinventing myself. Growing up by the hour and improving by the minute. I am by no means a professional writer. Just a girl with internet access and a dream.