Ride at Your Own Risk: Uber and Lyft Accidents Increase in Major Cities Across the US
Rideshare Accidents on the Rise in Metropolitan Cities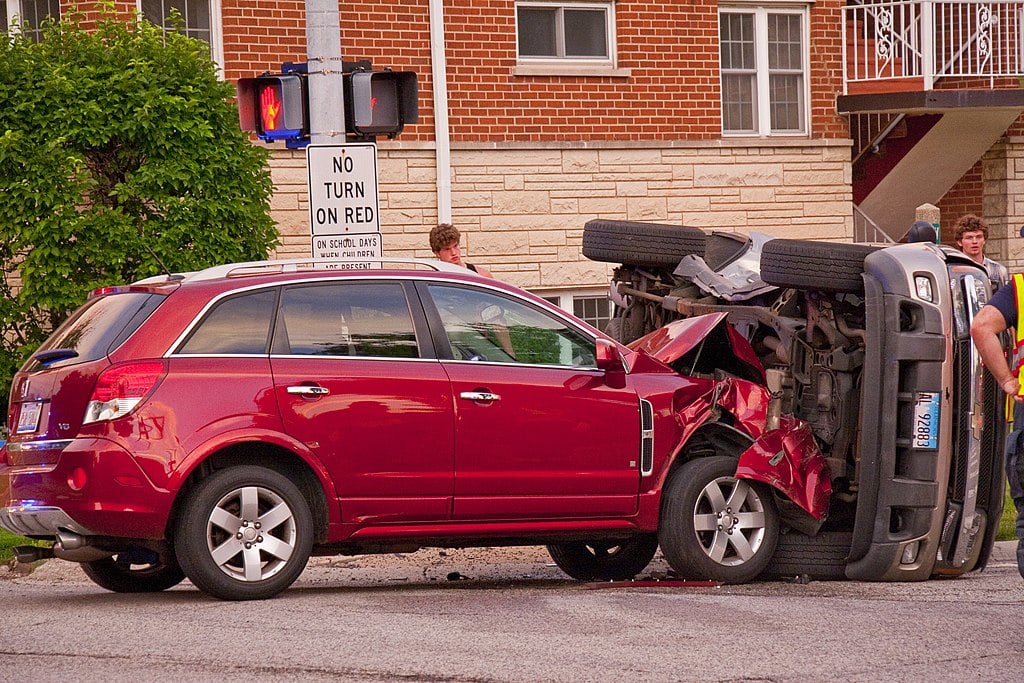 It's hard to find statistics for rideshare accidents. There is little to no documentation available. This is odd, considering that city streets are seeing an influx of vehicles due to these services. They allow drivers to be entrepreneurs and for riders to go out on weekends and not worry about getting a DUI. Yet, over the past eight years, there's been an increase in motor vehicle accidents and fatalities. The elephant in the room remains: "When a rideshare accident occurs, who is at fault and how do you recover compensation for personal injuries?"
Since the introduction of ridesharing in 2010, companies like Uber, Lyft, Arro, and Via have dominated the U.S. transportation market. That same year, there were 32,855 related fatalities and the number may climb. Finding specific statistics to pinpoint the actual number is a challenge. Research suggests that while ridesharing services may decrease DUIs, the increase in motor vehicle accident rates has caused an estimated $10 million in economic losses from deaths each year.
This is stated in the preliminary paper, "The Cost of Convenience: Ridesharing and Traffic Fatalities," written by Rice University Professor Yael V. Hochberg, University of Chicago School of Business professor John M. Barrios and Rice University graduate student Livia Hanyi Yi, who studied the effects that ridesharing has on fatal accidents.
Studying the National Highway Traffic and Safety Administration Fatality Analysis Reporting System (FARS), the team examined statistics before and after rideshare companies showed up in the mix. They found that accidents involving fatalities increased by 2-4% each year.
Metropolises like Chicago, IL (est. 67,000 drivers) and New York City, NY (est. 65,000 affiliated vehicles) are going the extra mile. In August of 2018, New York City placed a cap on rideshare companies hiring new drivers. Illinois passed legislation to conduct in-depth background checks. Chicago requires drivers to take an online course to receive a chauffeur license, doesn't allow vehicles older than 6 years into service, and must pass semi-annual inspections.
With all these moving parts, the question remains, "What if I get into an accident while in or with a rideshare vehicle?" This is not only limited to riding passengers but also bicyclists, pedestrians, and bystanders.
There's a lot of red tape around the topic of compensation for injuries, pain, and suffering. NBC News reported that there are several reasons why UberX costs less than other rideshares:
A regular person can become an UberX driver.
Drivers are not fully licensed chauffeurs (Chicago, IL excluded) and not required to use commercial liability insurance.
Here's where things get tricky. Rideshare drivers are contractors and not employees (excluding New York City). Uber and Lyft testify that their driver vetting processes and safety standards are top notch. Both companies offer drivers $1 million in liability insurance policies for personal injury coverage but have their limitations.
If a driver acted recklessly while in-service and the injured party can't verify the ride—technology often fails—a claim will have to be filed with the driver's personal insurance carrier.
In this case, insurance companies can and frequently deny claims because, at the time of the accident, the driver was using the vehicle for commercial purposes. On a similar note, rideshare companies can also deny claims, making recovering compensation an uphill battle.
It becomes a "blame game," where neither company wants to take responsibility. The injured party is not only left hurting from physical and emotional pain but now carries the financial burden of hospital expenses and possible lost work wages.
If you're injured while riding in, or by a rideshare vehicle, it's recommended to get a Chicago personal injury lawyer that specializes in Uber and Lyft accidents and recovering expense and damages. A skilled personal injury attorney will help victims prove negligence of the at-fault driver and recover settlements, without having to jump through hoops.
This is not to say that people shouldn't hop into an Uber, Lyft or any other rideshare service when going out on Friday or Saturday night. Rather riders should be aware of policies and their rights. There's no such thing as "a free ride."